Main Content
Laurel Jean Fredrickson

,

Associate Professor
Art History
Laurel Jean Fredrickson (Ph.D., Duke, 2007) is a historian of contemporary and modern art with a global emphasis. Her interdisciplinary research focuses on cross-cultural and transnational intersections of experimental art and political dissent from the 1960s to the present.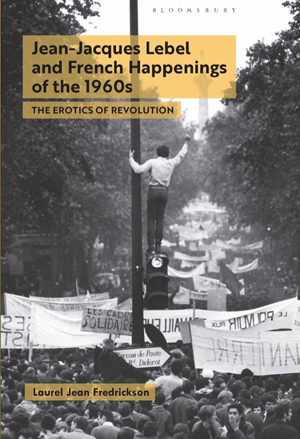 She just published her book Jean-Jacques Lebel and French Happenings of the 1960: The Erotics of Revolution, the first book-length study of the anticolonial art and politics of Jean-Jacques Lebel (1936, France), an artist who interconnected political, philosophical, literary, and artistic avant-gardes internationally and bridged the historical and postwar avant-gardes, published by Bloomsbury Academic Press (March 2021). Read more about her book and see reviews (PDF)
Laurel is currently working on two book projects. The first is Deterritorialized Identity: Transnational Women Artists and French Colonialism. The second project is a book on Robert Filliou, in which Laurel plans to continue the research of her first book and master's thesis to  opened up connections, which otherwise are not in view, for instance to reveal overlaps between Keynesian economics, experimental art, notions of creativity as inherent to all, Fluxus, and Buddhist philosophy.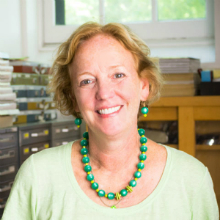 Phone: 618-453-4987
lfredrickson@siu.edu
Office: Allyn Building 6D
Curriculum Vitae
Recent Publications
"Jean-Jacques Lebel's Revolution: The French Happening, Surrealism, and the Algerian War," in France and the visual arts since 1945: Remapping European Postwar and Contemporary Art, ed. Catherine Dossin. London and New York: Bloomsbury Academic Press, 2018.

"Zineb Sedira: Decolonization and Creative Acts." Femmes Cré(act)ives, L'Esprit Créateur, Johns Hopkins University Press, 2018.

"Life as Art, or Art as Life: Robert Filliou and the Eternal Network." Theory, Culture and Society: Explorations in Critical Social Science, 2018.

"Covered in Time and History: The Films of Ana Mendieta." Review Article. (Exhibition catalog).Woman's Art Journal (Spring/Summer 2017).
Research
She has also begun preliminary research for, Deterritorialized Identity: Transnational Women Artists and French Colonialism. This project explores the art of women who interrogate the postmodern condition of deterritorialized identity through video, installation, and performance, to visualize intersections of present-day and historical political realities and traumatic memory and engaging a body-politics shaped by displacement, refugee status, and the frontier as site of obstruction and passage.