Main Content
Anthony Deal

,

Assistant Professor of Practice in Sculpture
Sculpture
Anthony Deal earned his MFA from Southern Illinois University Carbondale and a BFA
from Appalachian State University. Prior to residing in Illinois, he taught at Valencia
College, Orlando. As well, he was awarded a three-year artist residency at the Art &
History Museum Maitland, Florida.
Deal's studio research focuses on sanctuary as an environment that one could listen,
discover, and contemplate. This work combines traditional and digital methods to
investigate space as a sculptural medium. His spatial compositions celebrate the
discarded and ignored.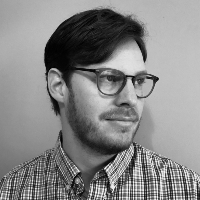 anthony.deal@siu.edu
Office: Glove Building 104B