Main Content
Aaron Scott

,

Associate Professor
Design
Aaron Scott received an MFA in Industrial Design from Purdue University and a BFA in Three-Dimensional Arts from Weber State University. He has experience in design, marketing and sales, sculpture, and education. As a design professional and educator he identifies innovation opportunities, creates products and graphics, and develops strategies for product/system integration and promotion. He is an advocate for the value of design.
His current interests and specialties include: playification; gamification; and design research focused on: new product development, consumer behaviors, and rapid prototyping. His research addresses how playification can be used in conjunction with other theories and methods to gain a holistic understanding of user needs and validate design decision. He is working to understand the possible impact these theories and methods may have on the design process and how they can function as market differentiators. Aaron is also interested in the exploration of irregularities contained in form, function, and materials that can be defined as having dissonant characteristic; and how these qualities affect our perception of the products and consumer's choice. He is working to illustrate cases where dissonant elements and playful practices are connected. He has conducted many multi-disciplinary collaborative projects that incorporate national and regional clients, and SIU departments.

As an educator, he strives to develop flexible learning environments within the studio and classroom in which students learn from guided and open exploration, guided group participation, lecture, individual communication and collaboration with other students, and the application of topics introduced through assigned research projects. In connection with the newly established Design Research Studio, he has been exploring other models of collaboration, and how these may be properly leveraged to bridge multiple disciplines.

He is a devoted father and husband who enjoys spending time with his family doing various outdoor activities such as hiking, cycling, rafting, scuba diving, and playing at the park.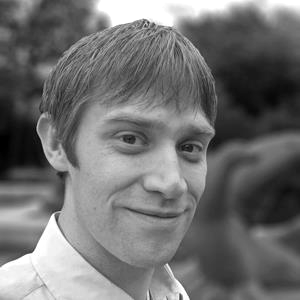 Pulliam Hall 62
618-453-7503
ascott@siu.edu
Curriculum Vitae