Main Content
Robert Lopez

,

Associate Professor
Art & Design
Rob Lopez is a designer and educator with experience in a wide range of 2D and 3D design. He is also the current Area Head of the SIU Design Program, and is the co-founder of Deft Lunch. He received his BFA and MFA in Industrial Design from the University of Illinois at Urbana/Champaign (UIUC).
His most recent creative work includes concept development as a design consultant for Boom Designs, and research and design development for a book project titled: "Diseñemos Latino/Hispanic Industrial Designers in the United States". Rob also serves as Design Director for a range client based projects as part of his Collaborative Design Studio course. This course, run through the Design Program's Design Research Studio, brings together students from the Communication Design and Industrial Design specializations. Clients include Baysinger Architects, Marion, IL; Elan Polo International, St. Louis, MO; Harman International, St. Louis, MO; School Outfitters, Cincinnati, OH; and Symrise Inc., Teterboro, NJ.
Previous to his appointment at SIU, he was an Assistant Professor of 3D Design at Indiana University - Purdue University Fort Wayne, a Visiting Assistant Professor for the Industrial Design Department at UIUC, and an adjunct faculty member for the Graphic Design and Narrative Media Departments at UIUC.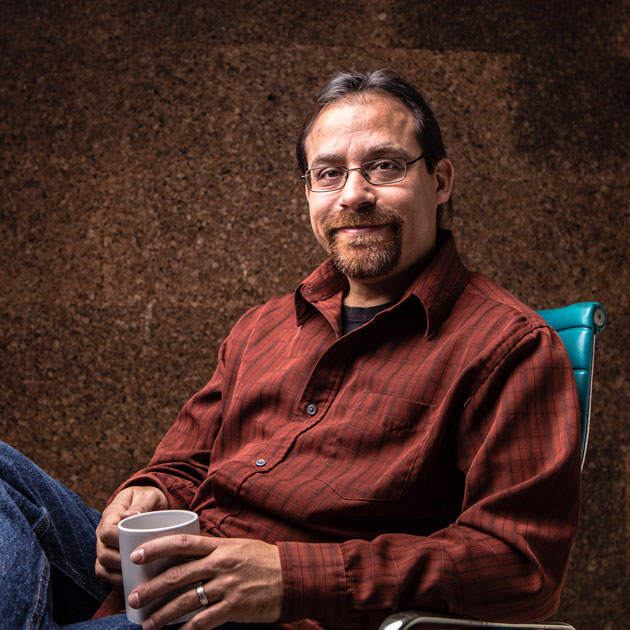 Pulliam Hall 52
618-453-7590
roblopez@siu.edu
Curriculum Vitae