Main Content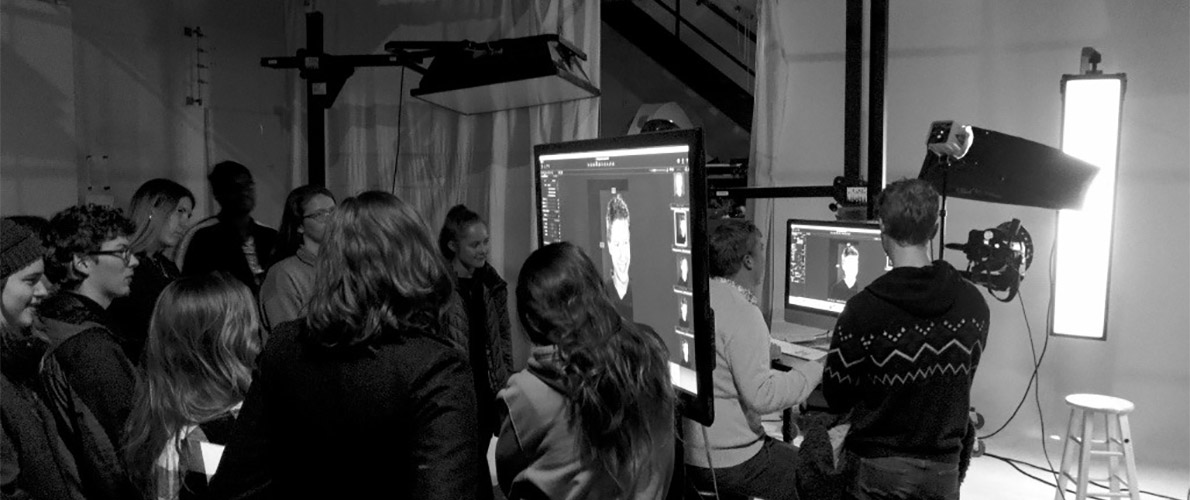 Students in photography at SIU are provided with a range of essential courses which encompass the history, theory, and practice of analog and digital photographic expression and communication.

Our students explore a full breadth of courses from basic digital photography to large format darkroom and alternative photographic processes. We encourage students to discover the field of photography that best fits their needs and interest, whether it is fine art, commercial, documentary, or anything beyond or in between.

Through our mentorship, hands-on instruction, and active participation with the RSO Photogenesis (student photo club), our photography students cultivate the necessary work ethic and creative problem solving skills valued within the creative arts industry.
Bachelor of Arts (Photography)
The undergraduate specialization in Photography is accomplished by fulfilling the requirements for the Bachelor of Arts (BA) degree.
Total Degree Requirements: 120 credit hours
University Core Curriculum: 39 credit hours

(including 9 credits AD)

Foundation and Art History Courses: 9 credit hours
Photography Course: 30 credit hours
Liberal Arts Electives: 15 credit hours
Electives: 27 credit hours

Check out the undergraduate Curricular Guide which helps you outline what courses you would want to take each semester for all four years. View all related courses.
Facilities
SIU's photography facilities, equipment and other media resources provide a contemporary, technical foundation for learning photography. We provide tools and resources for both analog and digital instructional learning.
When not photographing SIU's scenic campus or surrounding natural and historic landmarks, we offer access to our spacious, dedicated still photography studio to perfect your craft in lighting people and objects for commercial or fine art purposes.
Our photo lighting studio features four large studio lighting bays, where students take advantage of industry-standard digital capture stations and a wide selection of artificial lighting sources.

Our dedicated Photo Lab Equipment Room offers students access to a variety of equipment for a 24-hour or weekend checkout loan including
portable strobe lights
wireless transmitters
tripods, reflectors
a variety of cameras, (digital and analog of most formats)
Students in photography courses will create their work in both the Canon & Epson Digital Printing Lab and the individual analog black & white/color film-based darkrooms. Alternative photo process coursework is performed in a variety of our workspaces, as well as the outdoors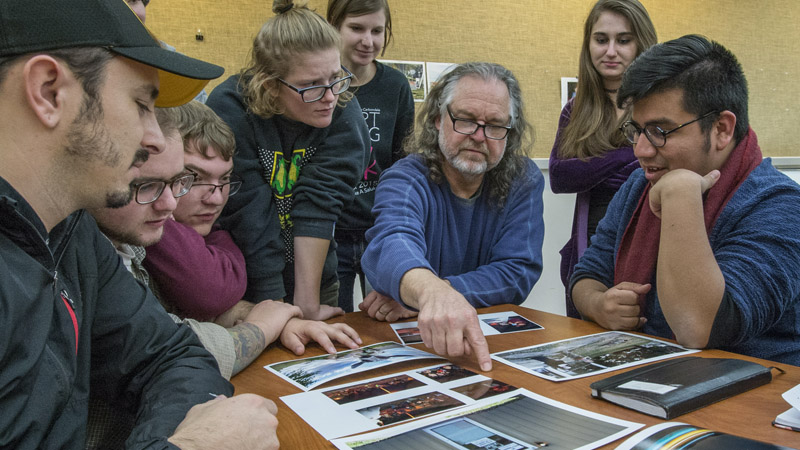 Bring your imagination to reality
SIU's scenic campus and the surrounding natural landscapes within the Shawnee National Forest is the ideal setting for students who are passionate about photography. Vibrant with color and bustling with wildlife and home to several outdoor recreational venues and historic, small rural communities, this region is an ideal backdrop for anyone with a camera and a desire to explore.

The region offers unique photographic opportunities at every turn. Our students are encouraged to take every opportunity to explore the world around them and document their experiences. Our Small Town Documentary Photography course, offered every other year, is one example in how we foster and encourage our student's curiosity to photograph the people, places, and events in the region.

Additionally, in the School of Art and Design you'll find ample studio workspace and equipment to broaden and to diversify your photographic knowledge related to digital imaging, commercial studio lighting, and wet chemistry darkroom techniques. Students are granted the freedom to experiment and evolve, with the goal of pursuing any photographic genre that satisfies their personal and professional endeavors. One visit to campus, and you'll see exactly what SIU has to offer.
Funding
Many of our students receive financial support from our art and design specific scholarships and fellowships. We offer academic scholarships for incoming students with exceptional ACT scores and/or ranking in top 10% of high school class, talent scholarships based on portfolio review, research scholarships to offset material costs and much more.
Details regarding the federal work-study program and loans are available by contacting the SIU Financial Aid Office.

An aerial campus photo created by Foundation of Photo student/aviation major, Josue Soto.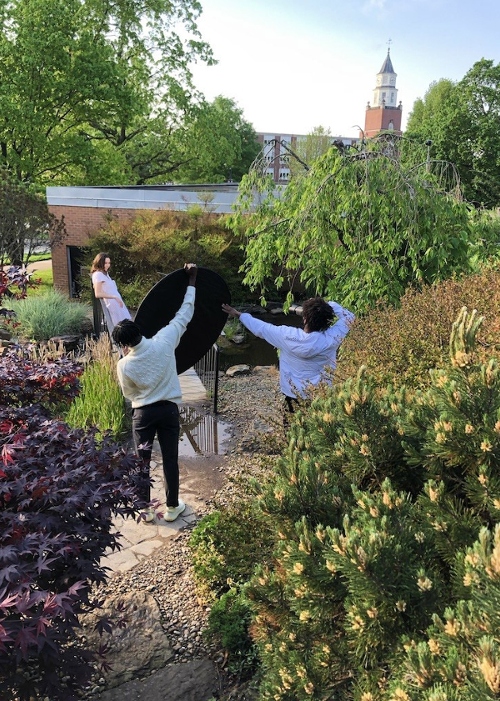 Photography Careers
Photography is ubiquitous and crosses across many fields and disciplines, within and beyond the immediate fields of art and design. It's applicability in the fine arts, business, scientific, and communication arenas is vast, with several photo niche markets and genres to choose.
Many of our graduates have pursued a career operating their own small private photo studio, while others work as a freelance photographer or imaging specialist in larger, urban markets. Others continue their photographic education in graduate programs or pursue photo-related careers such as social media director, photography educator, and so much more. Most former students have pursued photography careers in the following niche markets:
Photographer
Commercial and Advertising Photographer
Corporate Photographer
Editorial and Press Photographer
Fashion Photographer
Fashion and Photographic Stylist
Fine Art Photographer
Wedding Photographer
Portraiture Photographer
Medical/Clinical Photographer
Estate Agency Photographer
Digital Imaging Specialist
News Photographer
Art and Photo Editor