Main Content
Our BFA and MFA programs in painting join the other 2D specialties, drawing and printmaking. The curriculum establishes the relationship between painting's rich and varied history, current dialogues in the field and the student's personal thought and artistry. The combination of studio practice with creative ideas allows you to build a program that is perfect for your individual needs. You'll construct your own body of work, and leave with the connections and skills to succeed in your career goals.

The program emphasizes experimentation with a variety of media and aesthetic directions, focusing on a broader, problem-solving approach to painting, drawing, printmaking, digital media, installation art and beyond. Personal studio space, exhibition opportunities and competitions give students valuable experiences that set them apart in the professional field.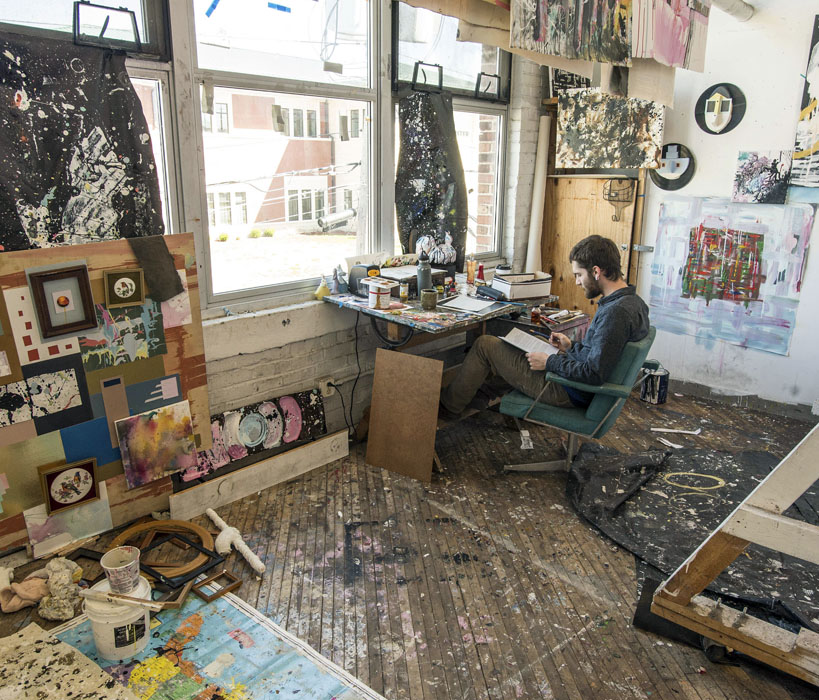 Program Information
As part of the 2D area, the painting curriculum works congruently with both drawing and printmaking. The professional program provides flexibly-structured freedom to experiment with what works best for you.
Prior to program entry, students must complete the required foundation studies: beginning coursework in art history, drawing and two- and three-dimensional design. In addition, students must successfully complete a portfolio review of work from previous art studies, from either SIU or another institution.
Bachelor of Fine Arts (Painting)
The undergraduate major in Drawing can be accomplished by fulfilling the requirements for the Bachelor of Fine Arts (BFA) degree.
Total Degree Requirements: 120 credit hours
University Core Curriculum: 39
Foundation Requirements: 9 credit hours
Major Requirements: 54 credit hours
Art and Design History Electives: 6 credit hours
Studio Art Electives: 12 credit hours
To be admitted to the BFA degree program, students must complete a portfolio review.
Students taking 300-level coursework will present a selection of studio work at the BFA Portfolio Review.

Check out the undergraduate Curricular Guide which helps you outline what courses you would want to take each semester for all four years. View all related undergraduate courses.
Masters of Fine Arts (Painting)
Our MFA program offers a comprehensive experience that prepares students as professional artists and art instructors. Students must be able to demonstrate a high level of ability in their area of study, present a professional-level body of original artwork, which reflects their ability to investigate concepts, issues and processes relevant to their studio practice, and be able to discuss this work critically.
A minimum of 60 credit hours is required for the Master of Fine Arts degree in art.
Total Degree Requirements: 60 credit hours
Primary Studio emphasis: 27 credit hours
Art History or related subjects: 9 credit hours
Studio Electives: 12 credit hours
Thesis or terminal project work: 6 credit hours
Other Electives: 6 credit hours
View all related masters courses.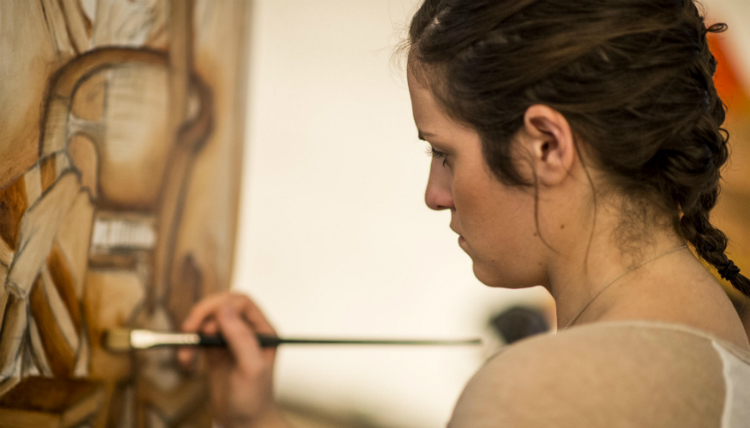 Facilities
Our students have access to excellent facilities in the Allyn Building and Glove Factory, with individual studio and exhibition space. The Historic Allyn Building allows you to work with faculty, visiting artists, graduate and undergraduate students in the classroom and communal workspaces. The Vergette Gallery offers over 400 square feet of naturally lit gallery space with professional track lighting, which allows faculty, visiting artists, and students to exhibit wide range of creative works.
The Glove Factory boasts unrivaled studio space, with 24-hour access for advanced undergrads, grads and faculty, who can work in close proximity. There are classroom and studio areas for drawing, painting, sculpture and foundations. This building is also home to the 4,000-square-foot Surplus Gallery, with events including BFA and MFA thesis exhibitions, the "Rickert Ziebold Exhibition," several student-organized juried exhibitions and annual fundraising events, such as "Art Over Easy" and "Love at the Glove."
View our facilities.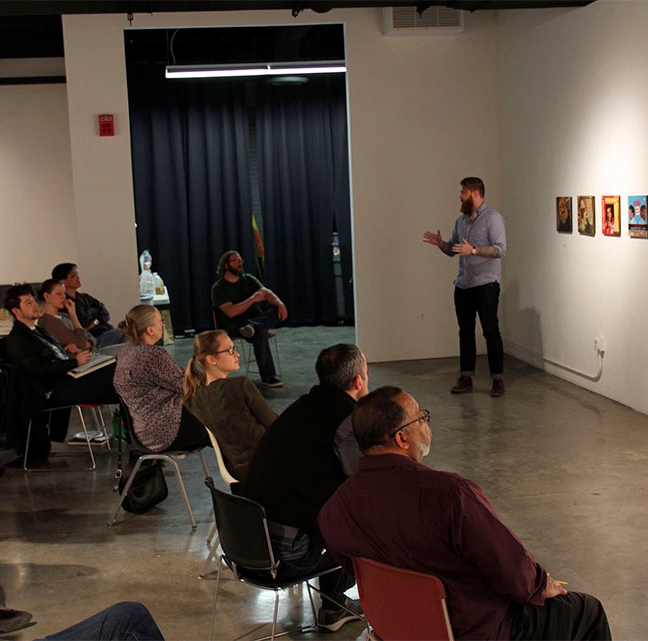 Careers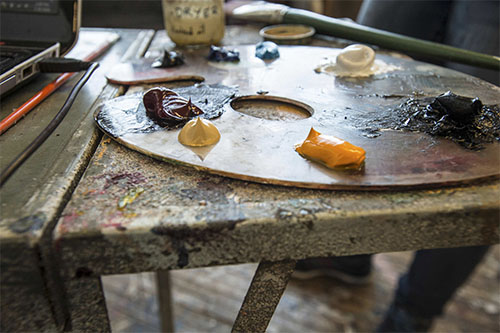 Students in 2D programs have the foundational skills to work in a variety of positions in the art world. With a shared background in drawing, many of our alumni have moved on to residencies, graduate programs, directorships and so much more.
Some popular career options include:
Studio Artist
Art Instructor
Gallery/Museum Consultant
Community Arts Director
Art Therapist
Design Assistant
Undergraduate Funding
Many students receive financial support from our art and design specific scholarships and fellowships. The School of Art and Design offers academic scholarship opportunities for incoming students with exceptional ACT scores and/or rank in the top 10% of their high school class; talent scholarships based on portfolio review; research scholarships to offset material costs; and much more.
In addition to the many scholarship opportunities available in the School of Art and Design as a whole, students in the painting program have access to another unique scholarship, the Celine A Chu Scholarship.
---
Graduate Funding
Nearly all MFA students receive funding through assistantships, fellowships, grants, federal work-study programs, special awards and scholarships. Information on assistantships is specific to each area of study, while the tuition scholarship program is available from the Graduate School office. Information regarding the federal work-study program and loans is available by contacting the SIU Financial Aid Office.
School of Art and Design | College of Arts and Media | 618-453-4315 |