Main Content
General Studio is for students who want to become studio artists, go on to advanced study, or enter careers related to their studio practice. In this specialization, you will explore the different media and methods of art and design, and tailor your degree to your own needs. Some areas of interest may include medical illustration, advertising, gallery management, graduate study in art therapy, or other career options that incorporate more than art and design.
Focusing on General Studio will give you the visual language, skill, creative problem solving, theory and knowledge necessary to meet the demands of the art world in a professional setting. To this end, the School of Art and Design has several exhibition spaces available for students. Undergraduate BFA and graduate MFA students have a number of opportunities to learn through exhibition of their own work and viewing the work of others.
Bachelor of Arts (General Studio)
The undergraduate major in General Studio is accomplished by fulfilling the requirements for the Bachelor of Fine Arts (BFA) degree.
Total Degree Requirements: 120 credit hours
University Core Curriculum: 39 credit hours
College of Liberal Arts Requirement: 6 credit hours
Studio Requirements: 75 credit hours

Check out the undergraduate Curricular Guide which helps you outline what courses you would want to take each semester for all four years. View all related courses.
Bring your imagination to reality
Our students have 24-hour access to excellent facilities, with individual studio and exhibition space. The recently renovated Vergette Gallery offers over 400 sq. ft. of naturally lit gallery space, while the historic Allyn building allows you to work congruently with distinguished faculty and visiting artists.
The Glove Factory provides you with unrivaled studio space. In addition to drawing, there are classrooms and studio spaces for sculpture, painting and foundations. This building is also home to the 4,000-square-foot Surplus Gallery.
Exhibitions in the Surplus Gallery include BFA exhibitions, the "Rickert-Ziebold Trust Award Exhibition," several student-organized juried exhibitions and annual fundraising events, such as "Art Over Easy "and "Love at the Glove."
Contact Information
Robert A. Lopez
Interim Director
Allyn Building 111
1100 S. Normal Avenue
Carbondale, IL 62901
Phone: 6118-453-7752
roblopez@siu.edu

Karen Wolf
Academic Adviser
Communications Building 1121G
1100 Lincoln Dr
Carbondale, IL 62901
Phone: 618-453-6751
kwolf@siu.edu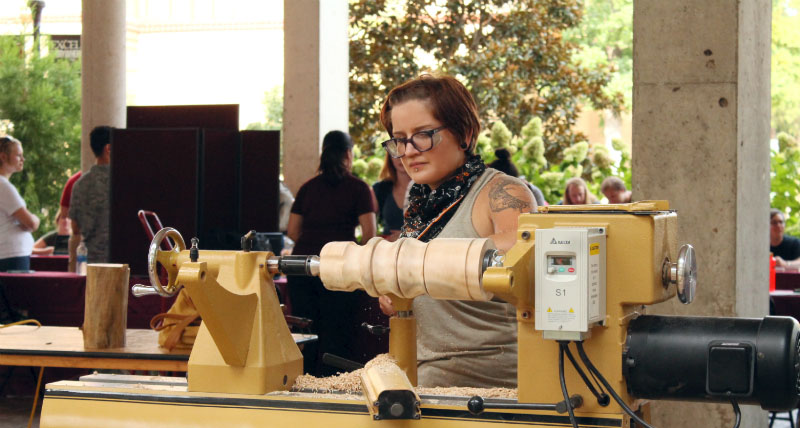 Funding
Many of our students receive financial support from our art and design specific scholarships and fellowships. We offer academic scholarships for incoming students with exceptional ACT scores and/or ranking in top 10% of high school class, talent scholarships based on portfolio review, research scholarships to offset material costs and much more.
Additionally, nearly all of our MA and MFA students receive funding through assistantships, fellowships, grants, federal work-study programs, special awards and scholarships. Information on assistantships is specific to each specialization, while the tuition scholarship program is available from the Graduate School office.
Details regarding the federal work-study program and loans are available by contacting the SIU Financial Aid Office.
Careers
The freedom to credit your own program plan gives you everything you need to succeed in a variety of careers. With this interdisciplinary background, many of our graduates have moved on to residencies, graduate programs, community art direction and so much more. Some of the most popular options include: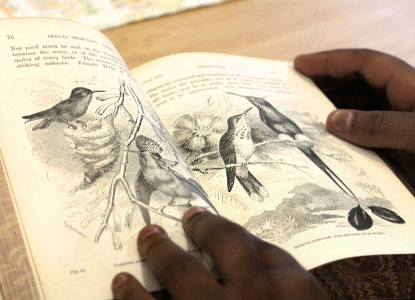 Medical Illustration
Advertising
Gallery Management
Graduate study in art therapy
Animation
Arts Administration
Community Arts Direction