Main Content
Our Art History Program provides a broad and rigorous interdisciplinary education in the historical, political, social, cultural, and material contexts of art and visual culture with a focus on both global as well as regional concerns of art production.
You will explore the creation and reception of art and visual culture from the ancient worlds to present contemporary artistic practices. You will receive theoretical and practical training for arts professionals that can be applied to a variety of fields as well as to the continued study of art history and studio art practices.
Our program offers a unique opportunity to take courses in studio arts and work with the faculty of professional artists on 2- and 3-D projects in art and design. You will also be encouraged to research the collections of the University Museum and the Special Collections of Morris Library. We offer internships in museums that often involve the handling and care of art and artifacts and prepares our students for future careers in the arts and museums.
Bachelor of Arts (Art History)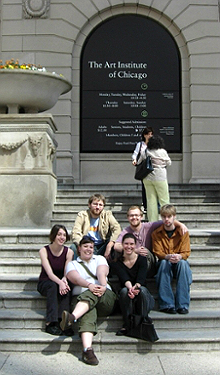 The undergraduate major is accomplished by fulfilling the requirements for the Bachelor of Arts (BA) degree of 120 credit hours. Students take a three-semester introductory survey of global art history (AD 207A, B, and C), followed by 300- and 400-level courses covering a broad range of cultures and time periods, as well as specific thematic concerns within the history of art.
Students also complete their degree with a senior thesis, based on an area of personal interest.

Check out the BA Curricular Guide, which helps you outline what courses you would want to take each semester for all four years. View all related undergraduate courses.
---
Minor in Art History
Undergraduate students who seek to enhance career opportunities add an Art History minor to their degree plan. Taking additional classes in art history will strengthen your studio skills by providing students with a strong base in historical analysis.
A minor consists of 18 credit hours of coursework. Students are strongly encouraged to take AD 207A, B, and C, which serve as prerequisites for many 300- and 400-level courses. Transfer students must have taken at least nine credit hours of art history coursework at SIU Carbondale in order to obtain a minor.
Graduate Certificate Program in Art History
The certificate program enables students to develop a broad knowledge of the history of art, become familiar with the discipline's methodology, and acquire training in teaching art history. Graduate students can either pursue the certificate program independently or concurrently while in an MFA program.
Students must maintain a GPA of no less than 3.0, and must complete the degree in 6 years or less. Other requirements include:
Graduate level art history coursework: 18 total credit hours

Teaching practicum: 3 of the 18 credit hours 
Requirements of another graduate degree (such as an MFA if you so choose): 9 of the 18 credit hours can count

A qualifying exam is required upon completion of the program
To apply for certificate program:
Applications accepted any time for admission in the following semester.
Complete application form, along with a 250-500 word statement discussing your background and explaining why you would like to pursue a Certificate in Art History, as well as transcript(s) of all undergraduate and graduate work.
Mail complete application to the School of Art and Design's Graduate Office, Allyn 103, Mailcode 4301, SIU, Carbondale, IL 62901.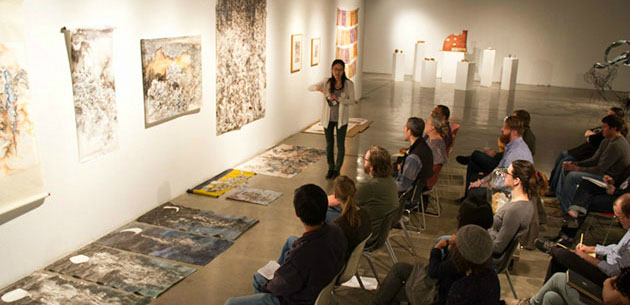 Contact Information
For more information about the program or to request information, contact:
Laurel Jean Fredrickson
Associate Professor

Allyn Building 06D
1100 S. Normal Ave.
Carbondale, IL 62901
Phone: 618-453-4987
lfredrickson@siu.edu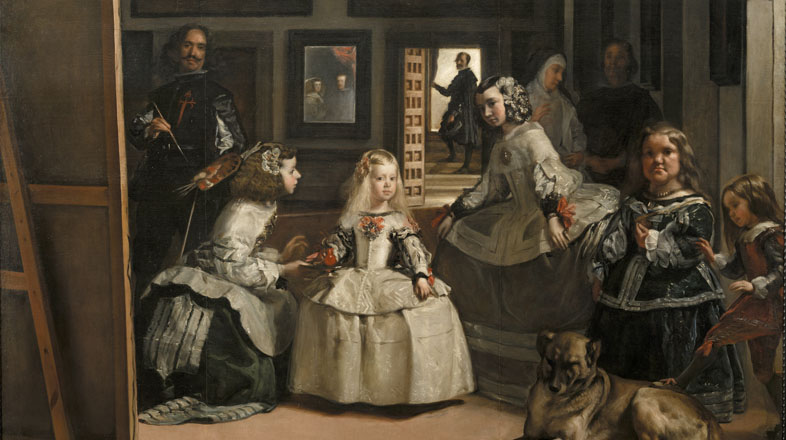 Facilities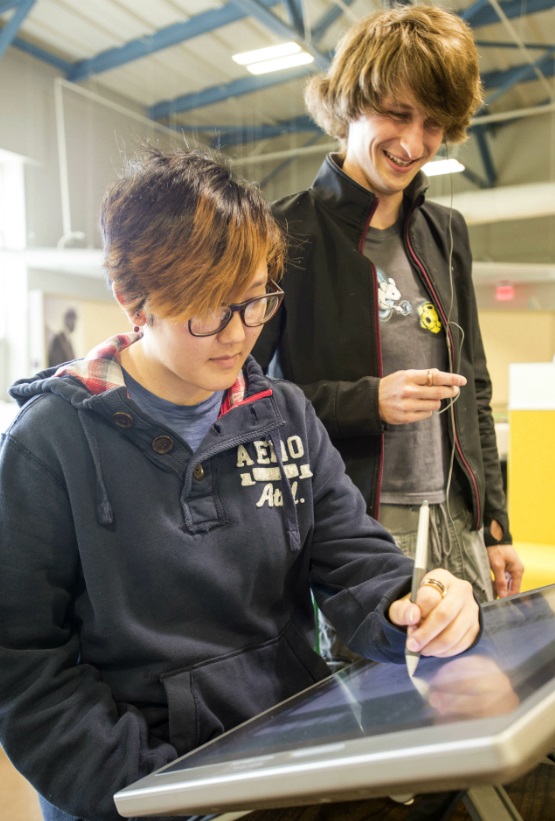 Our students have 24-hour access to excellent facilities, complete with studio and exhibition spaces. The recently-renovated Vergette Gallery offers over 400 square feet of naturally-lit gallery space, while the historic Allyn building allows you to work congruently with distinguished faculty and visiting artists.
The Glove Factory boasts unrivaled studio space and classrooms for drawing, sculpture, painting and foundations. This building is also home to the 4,000-square-foot Surplus Gallery. Surplus Gallery events include BFA and MFA thesis exhibitions, the "Rickert-Ziebold Exhibition," student-organized juried shows, and well-attended fundraisers such as "Art Over Easy" and "Love at the Glove." View our facilities.
Projects, Competitions and Trips
As a student, you will not only work on projects within the studio arts, but also have access to multiple field trips, sponsored internships, study abroad options and scholarships.
Each spring, students have the opportunity to take a field trip to New York, sponsored by the art history program track. Students also embark on annual day trips to St. Louis, visiting museums, galleries, and historical sites while meeting professionals in their field.
Careers
An Art Degree with a focus on Art History prepares students for a variety of professional careers. This program provides a solid background in the studio arts, while strengthening students' abilities to analyze historical elements or cultural influences behind actual works.
Many of our graduates move on to teach in secondary education and academic settings, while others choose occupations in fields like museums and curation, art advising, and community arts direction.
Some popular career paths among our students include:
Museum Curator
Art Advisor
Art Archivist
Public Relations Specialist
Art Education
Publicist
Conservationist
And much more
Student Organizations
The School of Art and Design is alive with constant activities, events, competitions and exhibits. Students can get involved in many Registered Student Organizations, and can even launch new ones. While open to all students across campus, the Art History Association is popular within this specialization, allowing students to explore a variety of career opportunities.
For more information on this organization, contact Laurel Jean Fredrickson at lfredrickson@siu.edu or 618-453-4987.
Undergraduate Funding
Many of our students receive financial support from our art and design specific scholarships and fellowships. We offer academic scholarship opportunities for incoming students with exceptional ACT scores and/or rank top 10% of their high school class, talent scholarships based on portfolio review, research scholarships to offset material costs and much more.
Graduate Funding
Additionally, nearly all of our MA students receive funding through assistantships, fellowships, grants, federal work-study programs, special awards and scholarships. Information on assistantships is specific to each specialization, while the tuition scholarship program is available from the Graduate School office. Contact the SIU Financial Aid Office for information regarding the federal work-study program and loans.
Awards
SIU students pursuing an art history specialization have access to other specific scholarships and awards, such as the Art History Endowment Scholarship, that funds individuals up to $6,000 over four years. Students with strong records of academic excellence are welcome to apply to the scholarship. The application is available for download here: Application (pdf)
The Tony Fehm Memorial Art History Achievement Award recognizes students who excel in their academic careers. An award of up to $1,000 is given to the best undergraduate paper that demonstrates critical analysis and excellent art historical research.
The Art History Internship Grant provides support for students participating in unpaid internships at museums, galleries, archives and historical sites.
School of Art and Design | College of Arts and Media | 618-453-4315 |