Main Content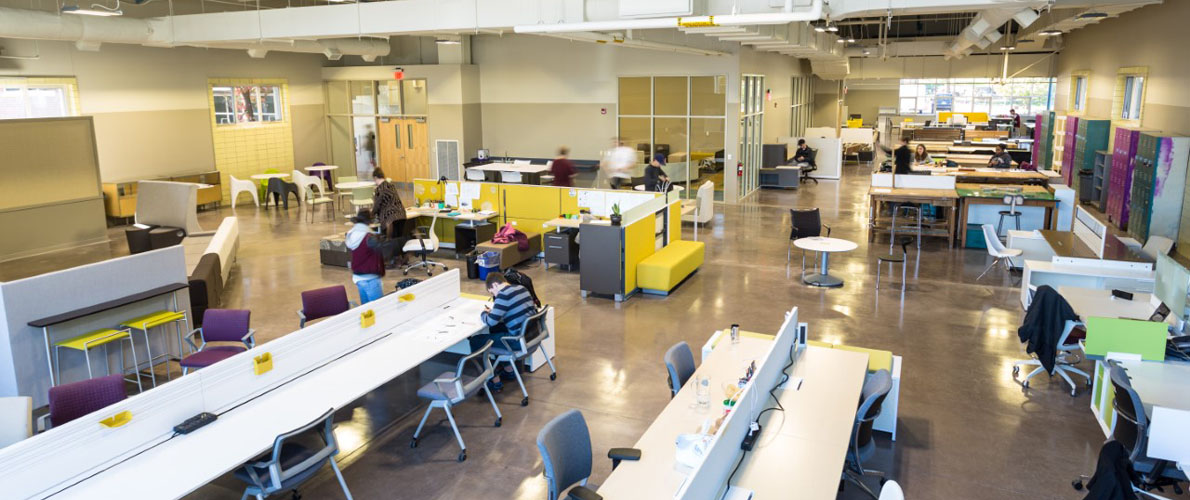 Build Something Professional

The new MFA in Design at SIU Carbondale explores the professional applications of design process, theory, tools, and technology. The program will provide students with opportunities to work collaboratively with design faculty, undergraduate design students, and corporate clients on 2D and 3D design projects in conjunction with the Design Program's Design Research Studio (DRS).

The MFA in Design curriculum has a central focus on 2D and 3D Design, Design and Business, Design Methodology, Collaborative Problem Solving, Sustainable Design Practices, Innovation, User-centered Design, and Brand Strategy.
Master of Fine Arts (Design)
The MFA in Design is a Three-Year program and requires a minimum of 60 hours of course work to complete. Candidates develop a thesis topic and must complete a written thesis.
Total Degree Requirements: 60 credit hours
Design Studio Courses: 21 credit hours
Graduate Art History: 9 credit hours
Studio Electives: 9 credit hours
Interdisciplinary Electives: 9 credit hours
Thesis: 12 credit hours

Check out the M.F.A. concentration requirements and view all related graduate courses.
The 24,000 sq./ft. Pulliam Design Wing is home to the studios, workshops, classrooms, and faculty offices of the Design area.
Design Research Studio (DRS)
Founded in 2011, the DRS applies the design program's strengths in design methodology, collaborative problem solving, 2D and 3D design, and sustainable design practices in the pursuit of innovative, user-centered design solutions. The resulting outcomes assist client partners to achieve defined business objectives while advancing new collaborative learning models. Previous projects include app development, tradeshow booth concepts, athletic shoe design and marketing, outdoor furniture, corporate branding, biometric computer peripheral concepts, and a package delivery system. Previous clients include: Symrise Inc., Teterboro, NJ; Elan Polo International, St. Louis, MO; HARMAN/Yurbuds, St. Louis, MO; Anova, St. Louis, MO; School Outfitters, Cincinnati, OH; Emerson Tool Company, St. Louis MO.
Admission
Applicants must hold a bachelor's degree from an accredited institution; a degree in a design related field is preferred, but not required.
In cases where applicants are accepted to the program, but are lacking required proficiencies, students will be allowed to enroll in the appropriate undergraduate classes that address the missing proficiencies.
Contact Information
Aaron Scott
Design Area Head
Pulliam Design Wing 62
555 Clocktower Drive
Carbondale, IL 62901
Phone: 618-453-7503
ascott@siu.edu