Main Content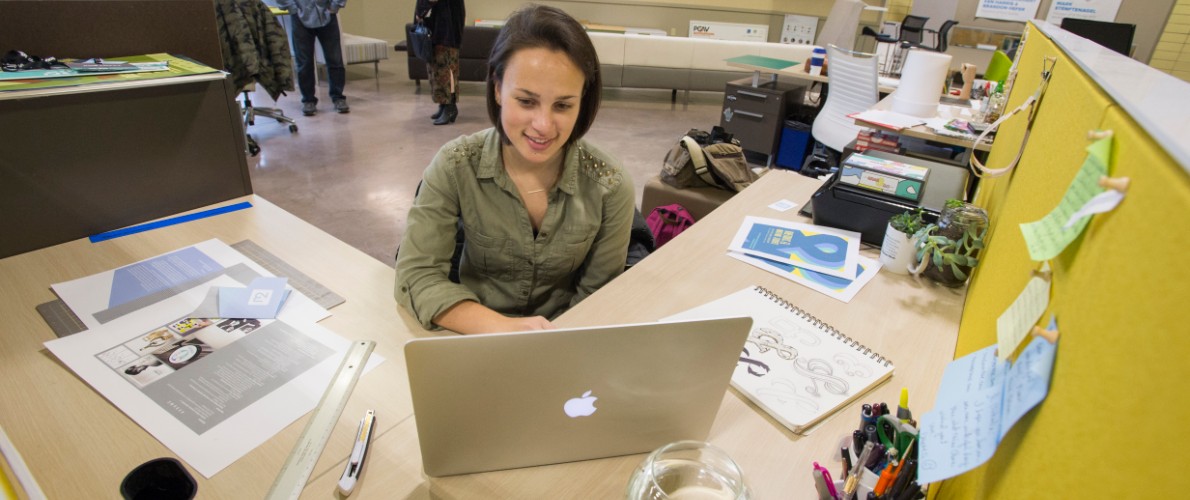 Our Communication Design specialization teaches the creative processes to communicate ideas through art, image, language and technology. You will receive hands-on instruction in a variety of graphic design principles, including user centric creative problem solving, typography, interactive and engaging design, digital graphic technology, production methods and other industry topics.
Faculty and students regularly collaborate with clients on design research projects that include product development, print and digital marketing collateral, branding, and much more. Previous collaborations include: Elan Polo International, Emerson Tool Company, School Outfitters, Symrise Inc., and Yurbuds.
Interdisciplinary collaboration is a valuable part of this degree; students are encouraged to explore Industrial Design as either a minor or specialization in order to gain a broad, holistic approach to the design field. In addition to many Art and Design scholarships, we also offer a design-specific award to a student each year.
Program Information
The communication design curriculum blends interdisciplinary study and focused course work. The professional degree program offers a flexible structure designed to meet your individual needs.
Prior to entry into the Communication Design Program, students must complete the required foundation studies: beginning coursework in art history, drawing, Foundation Studio A and B (two- and three-dimensional processes), along with Communication Drawing, Beginning Digital Art and Design, Typography I, Design Process and Presentation. Students must also must have successfully completed a portfolio assessment of work from either SIU or, for transfer students, from another institution.
All senior students require a senior portfolio review/assessment on the 1st Friday in November for those graduating in December, or the 1st Friday in April for those graduating in the spring or summer semester.
It is recommended that students enrolled in the communication design specialization purchase the required computer hardware and software as soon as possible. All students must have the required hardware and software for the 300- and 400-level courses.
Bachelor of Fine Arts (Communication Design)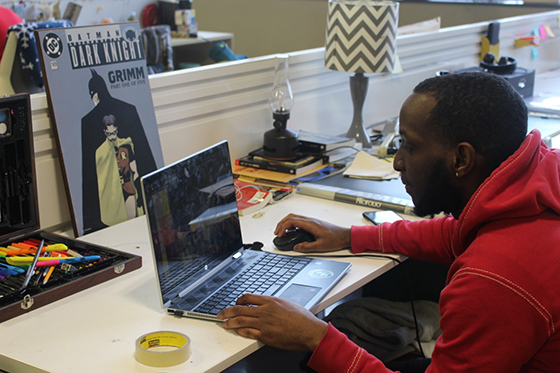 The Communication Design program track is accomplished by fulfilling the requirements for the Bachelor of Fine Arts (BFA) degree.
Total Degree Requirements: 120 credit hours
University Core Curriculum: 39 credit hours
Foundation Requirements: 9 credit hours
Major Requirements: 46 credit hours
Art and Design Electives: 12 credit hours
Electives: 14 credit hours

Check out the undergraduate Curricular Guide, which helps you outline what courses you would want to take each semester for all four years. View all related undergraduate courses.
The Master of Fine Arts with a concentration in Design prepares students in the fundamentals of design research, project management, and client-based interdisciplinary design collaborations.  This program will afford M.F.A. candidates with opportunities to work collaboratively with undergraduate art and design students, design faculty, and corporate sponsors in applying two and three dimensional design process theory, methods, tools, and skills in a team setting aimed at using design as an innovation change agent.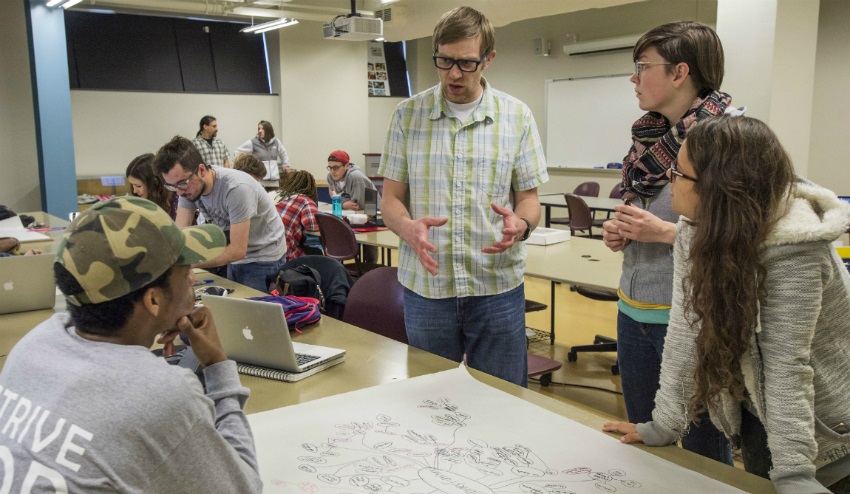 Our students have 24-hour access to excellent facilities that prepare them for real world, client based work. Our newly formed Design Research Studio allows you to create with interactive equipment, while the renovated 24,000 sq. ft. Pulliam Design Wing offers a large shop, photo room, gallery, lounge, studio and subtractive and additive maker laboratory.
Special Equipment
Our students have access to a variety of equipment and workspace to learn, create and collaborate. We believe hands-on experience is the best way for you to grow as an artist and designer.
Large-format scanning and printing resources
3D printers and other rapid prototyping equipment
Laser and vinyl cutters
Wacom Cintiq Interactive Pen Displays
Interactive Smartboard and web conference capabilities
Access to digital cameras, projectors and other equipment
VR/AR/MR Hardware for prototyping and design evaluation
 All students must have the required computer hardware and software.
Contact Information
Aaron Scott
Design Area Head
Pulliam Design Wing 62
555 Clocktower Drive
Carbondale, IL 62901
Phone: 618-453-7503
ascott@siu.edu

Karen Wolf
Academic Adviser
Communications Building 1121G
1100 Lincoln Dr
Carbondale, IL 62901
Phone: 618-453-6751
kwolf@siu.edu
Projects and Competitions
In this program, students don't work in hypothetical situations; they actually collaborate with real clients. Under the direction of distinguished faculty, students interact with community and corporate entities to design projects with tangible impact. This unique aspect not only prepares you for your future career, but also helps you build an early portfolio that will set you apart from peers.
You will also have opportunities to present your work at conferences and participate in an array of design competitions and events.
Funding
Many of our students receive financial support from our art and design specific scholarships and fellowships. We offer academic scholarship opportunities for incoming students with exceptional ACT scores and/or rank top 10% of high school class, talent scholarships based on portfolio review, research scholarships to offset material costs and much more.
Communication and industrial design students are also eligible to apply for the Professor Steven Belletire Design Scholarship, the Ronald W. Hari SIUC Design Scholarship, and the Innovation in Design Scholarship.
Careers
Graduates of the communication design specialization are prepared for a wide variety of careers. Our strong connection with industry partners and alumni gives you many opportunities as you launch into your professional life. Some of the popular career paths of our students include:
Exhibit and Environmental graphic designer
Web and Mobil App designer
Graphic designer
Digital imaging specialist
Multimedia graphic designer
Ux/UI designer
Marketing designer
Motion graphics specialist
Art director
Creative director
Packaging and Point of Sale designer
Board game designer and game graphic illustrator
Branding and Corporate Identity
Front End Developer
Social Media Specialist
Student Organizations
In addition to our excellent academic life, we also give you opportunities to grow your experience and network with our many student organizations.
Our student group of AIGA, the Professional Association for Design, offers students a platform to show their commitment to the profession of design, develop leadership skills, and get involved with the professional design community.
The SIU Industrial Designers Society of America (IDSA) student chapter also works to provide you with exposure to professionals in industrial design. We hold seminars to help you increase your skills, visit design firms, and  to interact with other students, teachers and design professionals.