Main Content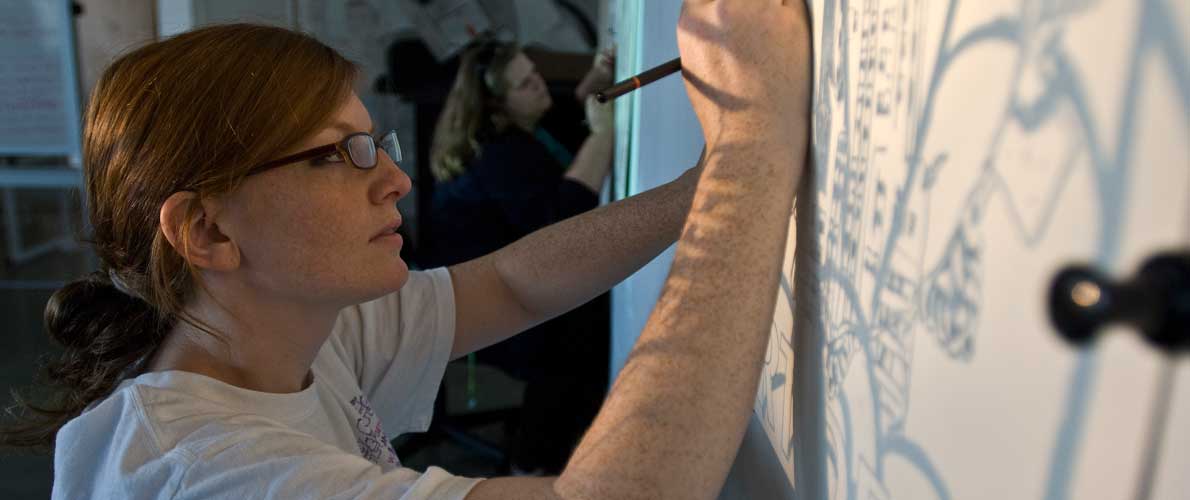 Create your space.

The School of Art and Design offers a three-year Master of Fine Arts degree with nine unique areas of study: Blacksmithing, Ceramics, Design, Drawing, Glass, Painting, Printmaking, Sculpture and Small Metals. We are proud to be the only MFA blacksmithing program in the nation.
We also offer a Graduate Certificate in Art History, with options for concurrent enrollment to give you the most options.
With 24/7 studio access, extensive facilities, exhibition space and multiple funding opportunities, you will have everything you need to create at a high level. Whether you are looking for a career in academia, museums, collections, trade, design or as an artist or a critic, it all begins here.
Master of Fine Arts
The MFA program at the SIU School of Art and Design is one of the leading graduate programs in the country. We maintain a vital, creative environment in which emerging artists with strong motivation may develop, through intensive studio practice and appropriate scholarly support, a clear, mature, and professional focus to their creative life.
The core of any program is the in-depth studio practice of individual studio disciplines and frequent, sustained contact with working professional faculty and fellow students. This work is supported and extended through formal studio course work, studies in the history of art, and through access to the many resources and opportunities inherent in a large multipurpose university.
Graduate Certificate
A graduate certificate in art history is also available for students in the MFA program or other university degree programs. The certificate provides a valuable foundation for future career development.
The certificate program requires 18 credit hours of graduate level art history coursework. View certificate information.
Program Information
A minimum of 60 credit hours is required for a Master of Fine Arts in studio. This includes:
Primary Studio emphasis: 27 credit hours
Art History or related subjects: 9 credit hours
Studio Electives (may be within area of emphasis): 12 credit hours
Thesis or terminal project work: 6 credit hours
Other Electives: The remaining 6 credit hours may be elected from any area within the School of Art & Design or from the University at large.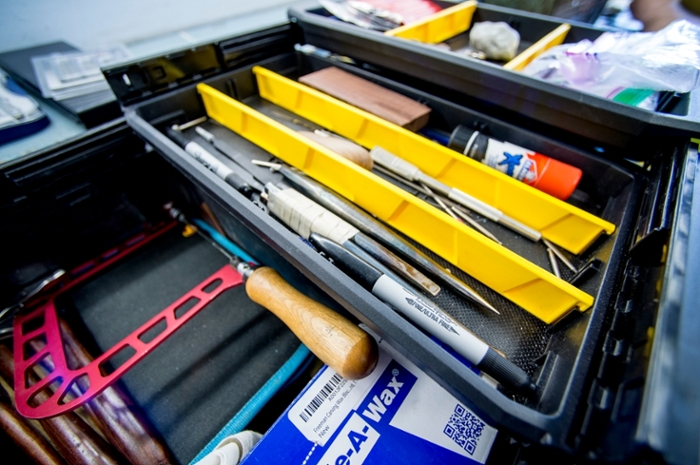 Projects, Competitions and Trips
Nearly everything about our program involves hands-on work. Regardless of your area of emphasis, you will have opportunities to draw, paint, sculpt, forge, design and so much more.
We offer a variety of study abroad options to give you another valuable perspective on your craft. Some of our international partnerships include the University of Koblenz-Landau in Germany, the National College of Art and Design in Ireland, Hospitalfield House in Scotland, Steneby Institution of Craft and Design in Sweden and the Artscape Gibraltar Point in Canada.
As a graduate student, you will have access to a variety of competitions and exhibition opportunities around the nation. With our excellent network of corporate partners, museums, studios, universities and schools, you will have everything you need to launch into your career.
Facilities
Bring your imagination to reality.

As an Art and Design graduate student, you will have access to the school's many labs, exhibit galleries and studio spaces. These include a well-equipped foundry, three metal fabricating shops, three woodshops, the L. Brent Kington Smithy, hot and cold glass working studios, and much more.

Students are provided studios with 24/7 access, where they work in close contact with their peers and with our dedicated, accessible and internationally prominent faculty.

The 4,000 square foot Surplus Gallery at the Glove Factory provides an impressive venue for installations and exhibitions. Students have access to up-to-date technology in computer labs, and to all the resources of a major research university.
Funding
Nearly all of our graduate students receive funding through assistantships, fellowships, scholarships or federal work-study programs. We offer:
Additionally, CAA (College Art Association) awards five Professional Development Fellowships in the Visual Arts of $5,000 each to outstanding students who will receive MFA degrees. Eligibility requirements and application guidelines will be available on the CAA website. These are annual awards, with the deadline typically in early October.
Students interested in Graduate Fellowships/Scholarships should refer to the Graduate School's website where further information may be found on additional fellowship opportunities.
Student Organizations (RSOs)
With more than 11-registered student organizations specific to art and design, you will have plenty to keep you busy. Most of the groups are open to students across all areas of emphasis, so there is nothing stopping you from expanding your horizon in the art field.
Several of the organizations have national affiliations, while others are unique to SIU. Choose one, (or two or three!), and you will not only be connected as a student, but also have extra experience to prepare you for your career.
Application Process 
Apply to the MFA Program by February 15th for the 2022 Fall Semester.
Please note that you must apply for admission to both the School of Art and Design and the Graduate School.
MFA Application
Graduate School Application and Links:
Other Resources: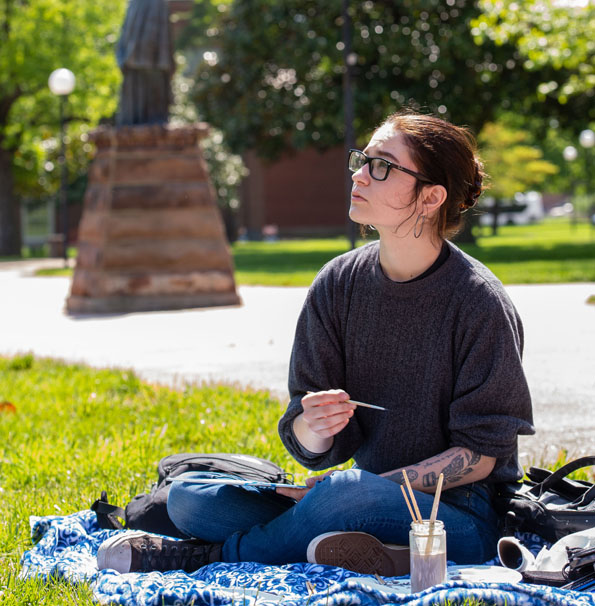 Contact Information
For more information about the program or to request information, contact:
Mark Pease
Head of Graduate Studies
Allyn 103
1100 S. Normal Avenue
Carbondale, IL 62901
618-453-4313
markpease@siu.edu
Diane McClain-Inman
Office Support Specialist
Allyn 103
1100 S. Normal Avenue
Carbondale, IL 62901
618-453-4313
dinman@siu.edu
Careers in Art
Graduates of the art and design program are prepared to work in any number of art fields, from running galleries and art studios, to academia, residencies, design and so much more. The inter-disciplinary focus of our program gives you an added edge and equips you to reach all of your professional goals.