Main Content
The Visiting Artist Program's mission is to educate and cultivate a greater understanding and appreciation of contemporary art and culture by providing opportunities for students and the community to engage in meaningful discourse with regional, national and international artists, designers, art educators, art historians, curators, and critics.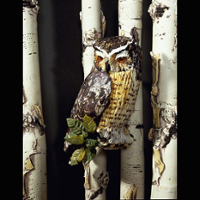 Karen Willenbrick-Johnsen
Monday, October 18, 2021
Guyon Auditorium at 7pm
A testimony to her love of nature, Karen Willenbrink-Johnsen's work is the result of countless hours of observation and decades being immersed in the in the glass-working experience:

"I am constantly inspired and awed by the power of nature. My study of Raptors has been an obsession, and my passion for the natural environment that surrounds me has long taken root in my work, forming and indelible kinship. As I have developed as a glass artist, my conceptual urges have become intrinsic; my work comes from a need to experience and acknowledge the essence of living things. It is this passion that drives me to further explore and intensify the expression of my craft.Telling a story is essential to my endeavors. The effect of layered glass patterns is to freeze moments in time. I want my glass to capture the concept and context of images from the natural world, to give dimension and depth to those who experience them. Glass art should be exciting, and artistic techniques should be employed only when they enhance the message".
---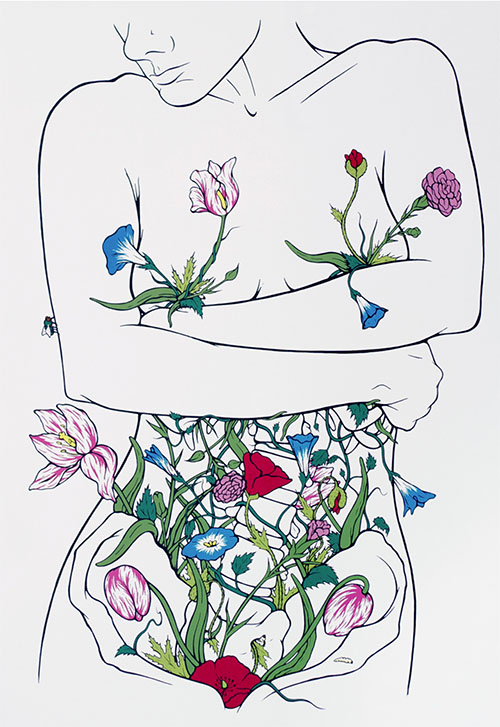 Tonya Torgerson
Thursday, September 23, 2021
Guyon Auditorium at 7pm
Originally from the northern woods of Minnesota, Tonja Torgerson received a B.F.A. from the University of Minnesota and a M.F.A. in Printmaking at Syracuse University. Her artwork is regularly exhibited nationally and internationally; and is a part of numerous private and museum collections, including the Weisman Art Museum and the Minnesota Museum of American Art. Torgerson has taught at the Penland School of Crafts, Kansas City Art Institute, and West Virginia Wesleyan College. She has been a resident artist at AIR: Artist Image Resource of Pittsburgh, Fogo Island in Newfoundland, Canada; Lawrence Arts Center, and New York Mills, Minnesota. Her recent work deals with death and the impermanent nature of the body. Torgerson is currently the Printmaking Area Coordinator and Visiting Faculty at Indiana University.
---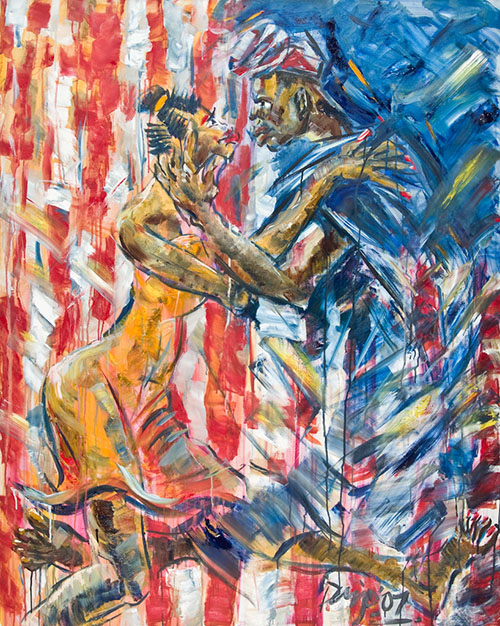 Dayo Laoye
Thursday, September 9, 2021
Guyon Auditorium at 7pm
Dayo Laoye was born in Africa but was educated in African and American academic institutions. Being Nigerian, Dayo Laoye was raised in the Yoruba tradition but educated in contemporary African American art. Dayo brings a prolific cultural diversity to the creative thinking process seen in his paintings. Dayo's professional career has inspired art communities and broader communities to partake in discussions on Yoruba culture and religion, and to use these discussions as a doorway to their global communities. Dayo later worked on portraiture using as subjects his fellow students, teachers, and special guest to the school. A graduate of School of Fine Art, Yaba College of Technology, he worked for the Nigerian Television Authority, various advertising agencies as a graphic artist and two national newspaper as a political cartoonist. In 1988 while studying at Howard University, Washington, D.C., he became acquainted with contemporary African-American art and its search for a link with the past. It was during this time that Dayo began to explore the very meaning of the tradition in which he was born. Much of Dayo's work, therefore reflects his Yoruba tradition. He is currently working on a series of paintings – The People's Choice – inspired by the political process going on in America today. Also, he is working on a series of paintings – Negritude – celebrating the diversity of beauty in the African-American culture. Dayo has been exhibiting for the last 25 years.
---
School of Art and Design | College of Arts and Media | 618-453-4315 |