Main Content
The School of Art and Design provides access to an extensive array of classrooms, workshops specialized labs, darkrooms, and exhibitions spaces throughout its six facilities.
Allyn Building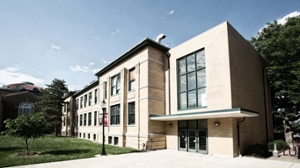 1100 S. Normal Avenue, Carbondale, IL 62901
The Allyn Building, opened in 1908 and is located in the historic central quadrangle of the SIU campus. It houses the central administrative and advisement offices of the School as well as the Art Education and Art History programs, Drawing and Painting studios and an extensive Printmaking facility. 
The Vergette Gallery can also be found in the Allyn Building. It is a naturally lit space of over 400 square feet available to students in the School of Art and Design. Recently renovated, the gallery is named for Nicholas Vergette (1923-1974), a renowned ceramic artist and educator who taught at SIU from 1960 to 1974.
Glove Factory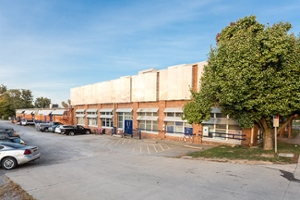 432 South Washington Avenue, Carbondale, IL 62901
Formerly the home of the Good Luck Glove Company, the Glove Factory is now a renovated facility containing premium studio, instructional, and exhibition space.
The Sculpture facilities include a large open area for undergraduate instruction, in addition to a well-equipped woodworking shop, a welding area, and large adjoining fabrication space.
The studios for Painting, Drawing, and Printmaking graduate and undergraduate students are located on the second floor and are unrivaled in their spaciousness and light.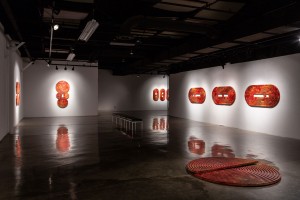 The Surplus Gallery at the Glove Factory is located at 432 South Washington, on the northwest corner of Washington and College in downtown Carbondale. It is an approximately 4,000-square-foot gallery conducive to both experimental and traditional exhibitions, performances, and art events. The premier space for cutting-edge, high-quality art in the region, The Surplus's name derives from its former function as SIUC's Surplus Property storage. Recently renovated into a fully climate-controlled gallery featuring ample clean wall space and state-of-the-art lighting, The Surplus still maintains its industrial ambiance and versatility, thanks to its polished concrete floor and exposed ductwork. Exhibitions range from M.F.A. thesis and graduating senior shows, to the "Art Over Easy" benefit exhibition and auction, the annual "Love at the Glove," "Process, Performance, Projection," and C4 sculpture events, to invitational shows featuring artists from across the region and country. 
Email us, call us at (618) 453-7548, or visit our facebook page for additional information on the Surplus Gallery.
Surplus Gallery is now accepting proposal applications for Exhibitions occurring in the Fall of 2023.
Call for Entry | Application
Pulliam Design Wing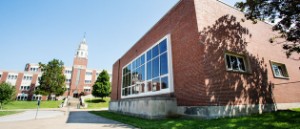 555 Clocktower Drive, Carbondale, IL 62901
Renovated in 2014, the 24,000 sq.ft. Pulliam Design Wing provides the central location for coursework, workshops, labs, studios, classrooms, and faculty offices for the Communication Design and Industrial Design specializations. The Design Wing also has a large shop, a photo room with backdrops and lighting, the S.A.M. Lab, the Visual Resource Center, the Design Research Studio, a design gallery, a design lounge, and a large studio space that can accommodate up to 90 Design students!
Our School of Art and Design Computer Lab is also located in the Pulliam Design Wing. The lab houses Apple computers with Adobe CC and other creative software. The lab also has scanners, color laser printers and large-scale inkjet printers. Open lab hours are posted each semester.
Pulliam Industrial Wing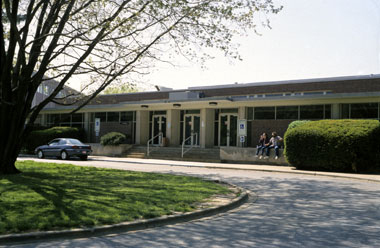 580 West Grand Avenue, Carbondale, IL 62901
Pulliam Industrial Wing houses well-equipped specialized studios for Ceramics, Glass and Metalsmithing/Blacksmithing, as well as studios for BFA and M.F.A. students.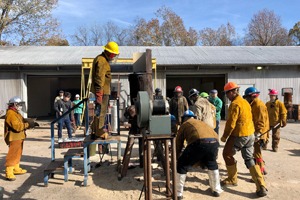 1560 West Pleasant Hill Road, Carbondale, IL 62901
The Foundry Complex consists of two large metal buildings and is located at the edge of campus. It houses facilities for all ferrous and non-ferrous metal-casting techniques, four graduate student studios, a faculty studio and undergraduate programming in Sculpture. Surrounding the Foundry are concrete pads and an adjacent grass and wooded area, which provides a generous space for outside work and the display of large sculptures and temporary site work.
The Foundry is equipped with in and outdoor overhead lifts for managing large heavy sculpture and equipment, woodshop, wax working and metal fabrication areas, a large foundry with three non-ferrous furnaces and burnout kilns. Also included at this site is a ceramic shell room equipped with a state-of-the-art air scrubbing system and a portable collection system for trapping welding gases while working indoors.
Vergette Gallery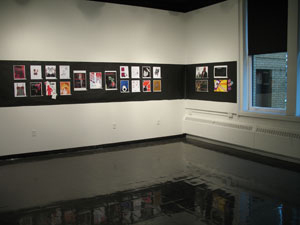 Located on the first floor of the Allyn Building, the Vergette Gallery is a naturally lit space of over 400 square feet available to students at the School of Art and Design.
This gallery is dedicated to Nicholas Vergette, Professor of Art in the School of Art and Design from 1960-1974. Vergette was a gifted artist and teacher whose talents enhanced the lives of many students.
The Vergette Gallery is open Monday through Friday from 8:30 a.m. - 4:30 p.m. Email Us for more information.
Interested in showing your artwork at the Vergette Gallery? Click to download the Vergette Gallery Application PDF.
Communications Building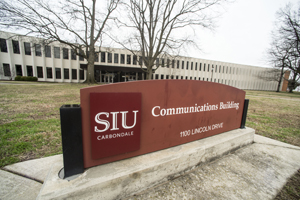 1100 Lincoln Drive, Carbondale, IL 62901
SIU's photography facilities, equipment and other media resources provide a contemporary, technical foundation for learning photography. We provide tools and resources for both analog and digital instructional learning. When not photographing SIU's scenic campus or surrounding natural and historic landmarks, we offer access to our spacious, dedicated still photography studio to perfect your craft in lighting people and objects for commercial or fine art purposes. Our photo lighting studio features four large studio lighting bays, where students take advantage of industry-standard digital capture stations and a wide selection of artificial lighting sources.

Our dedicated Photo Lab Equipment Room offers students access to portable strobe lights, wireless transmitters, tripods, reflectors, a variety of cameras, (digital and analog of most formats), for a 24-hour or weekend checkout loan. Students in photography courses will create their work in both the Canon & Epson Digital Printing Lab and the individual analog black & white/color film-based darkrooms. Alternative photo process coursework is performed in a variety of our workspaces, as well as the outdoors.
PHOTOGRAPHY LAB EQUIPMENT CHECKOUT 

The Photography Lab Equipment Checkout is located in room 1100F of the Communications Building. It is typically open six days a week, Sunday through Friday, and is closed on Saturday. The equipment and facilities are available to current students enrolled in related photography courses who meet requirements, which may involve completing prior lower-level course work.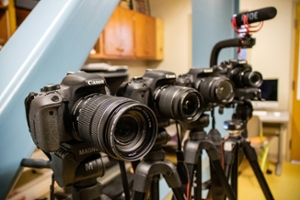 The School of Art and Design's Visual Resource Center is located in room 51 of the Pulliam Design Wing and supports academic instruction, creative production and research of both faculty and students. This includes supplying a variety of visual equipment.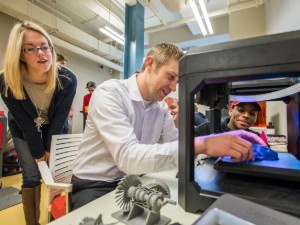 S.A.M. Lab is the School of Art and Design's Subtractive and Additive Maker Laboratory located in Pulliam Design Wing room 51.
The SAM Lab provides access to 3D printing, laser cutting, vinyl cutting, and the school's Cricut® cutting machine.