Main Content
Bachelor's Degree Program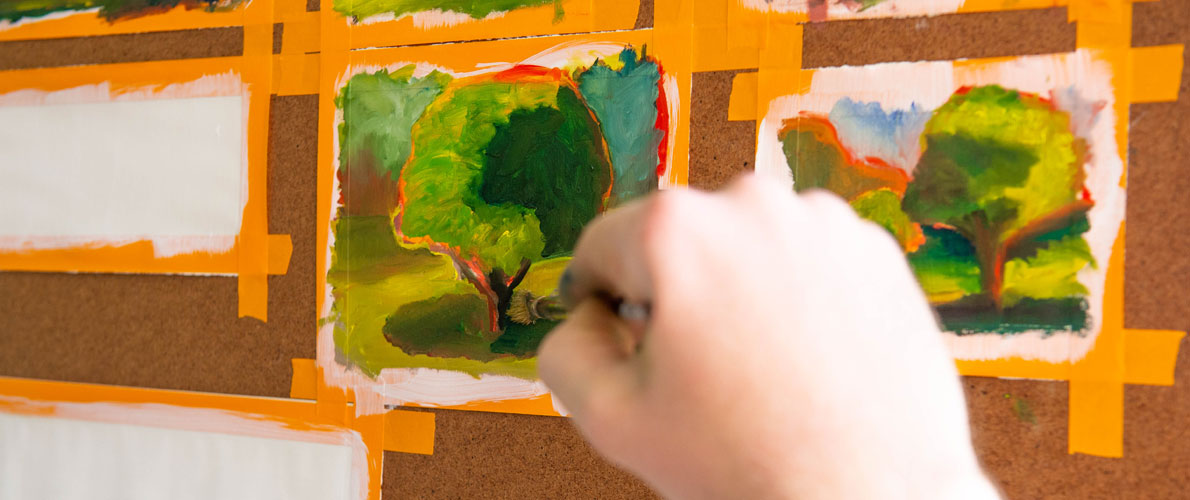 See what SIU can do for you.
The School of Art and Design offers two four-year degrees: a Bachelor of Fine Arts and a Bachelor of Arts. Minors are also available in Art, Art Education, Art History and Industrial Design. With 13 specializations to choose from, you will have the freedom to build a creative education perfect for your specific career goals.
Our NASAD accredited program allows you to take classes in all the areas of emphasis, giving you a foundation for a wide variety of creative work.
In addition to the many opportunities you will have to enter competitions and exhibit your work, students are also eligible to apply for a number of art specific scholarships and fellowships.
The Bachelor of Fine Arts (B.F.A.) and the Bachelor of Arts (B.A.) degrees each consist of 120 hours of course work.
The BFA, a professional degree, includes ten specializations:
Studio Art - Areas of study:
Under the BA degree, we have three areas of emphasis:
Facilities
As an art student, you will have access to the school's many labs, exhibit galleries and studio spaces.  From a foundry and subtractive and additive maker laboratory, to a visual resource center, hot shops and outdoor kilns, you will have everything you need to create at the highest level.
Advanced students have 24-hour access to labs and studio spaces, and students have opportunities to work right alongside accomplished faculty and visiting artists.
Program Information
The art and design degree program offers students strong 2D and 3D foundation skills for those who intend to pursue a variety of careers in the field.
Prior to entry into selected areas of emphasis, all majors are required to complete foundation studies: beginning coursework in art history, drawing, and two- and three-dimensional design. In addition, for entrance into the studio or design B.F.A. specializations, students must have successfully completed a portfolio review of work from  SIU or elsewhere). The review will be conducted upon completion of the foundation studio courses and one or two courses specific to the area of emphasis.
Students who choose a certain specialization can also minor in another program track, giving them an extra advantage for future professional work.
Selective Admission and Grade Requirements
Courses in art have limited enrollment. Courses in some programs must be taken in a certain sequence, and not all classes are offered every semester. Admission to certain courses is restricted, and permission must be obtained prior to registration. For some courses, permission to register is based upon submission of a portfolio.
Most prerequisite courses must be completed with a grade of C or better before a student may advance into the next course. Students should refer to individual course descriptions for specific information. All program track-specific courses in the BFA programs must be completed with a C or better.
Minors
In addition to the traditional art bachelor's degrees, we offer minors that fit well with other degree plans. Students can choose from a minor in:
We work.
Our students are hard at work - creating, collaborating and building. 
Take a look at some of our best ideas.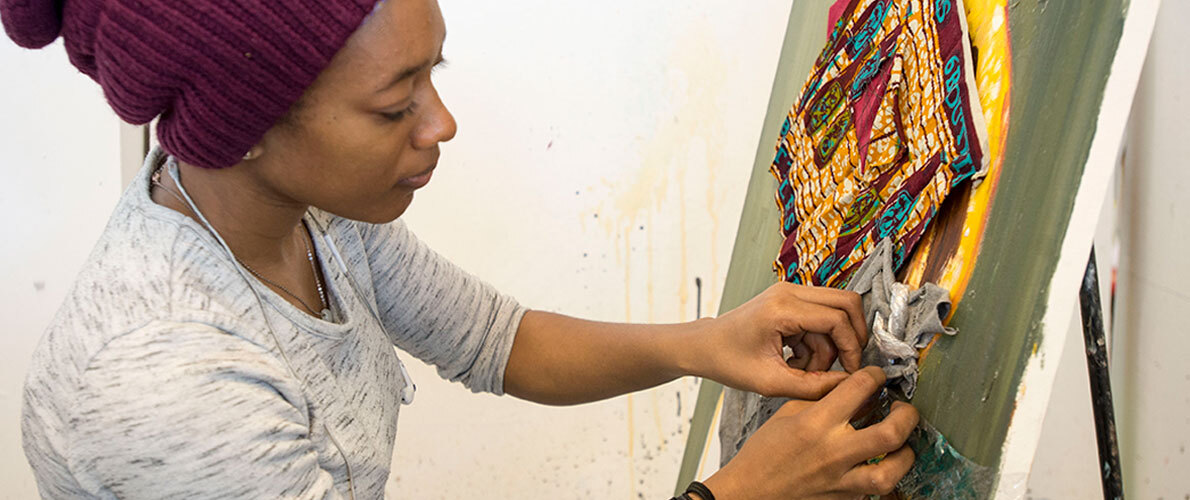 Contact Information
For more information about the program or to request information, contact:
Careers in Art
Graduates of the academic, art and design programs are prepared to work in any number of fields, from running galleries and art studios, to teaching, designing and so much more. The depth and breadth of our program gives you an added edge and equips you to reach all of your professional goals.
Student Organizations
With more than 11 registered student organizations specific to art and design, you will have plenty to keep you busy. Most of the groups are open to all SIU students.
Several of the organizations have national affiliations, while others are unique to SIU. Choose one, (or two or three!), and you will not only be connected as a student, but also have extra experience to prepare you for your career.
Projects, Competitions and Trips
Nearly everything about our program involves hands-on work. Regardless of your area of emphasis, you will have opportunities to draw, paint, sculpt, forge, design and so much more.
We offer a variety of study abroad options to give you another valuable perspective on your craft. Some of our international partnerships include the University of Koblenz-Landau in Germany, the National College of Art and Design in Ireland, Hospitalfield House in Scotland, Steneby Institution of Craft and Design in Sweden and the Artscape Gibraltar Point in Canada.
Each spring students have the opportunity to take an all-expense paid field trip to New York, sponsored by the art history program track. The trip is an excellent way to visit museums and galleries, along with valuable networking opportunities.