Main Content
Anthony Gray

,

Assistant Professor of Practice
Dr. Anthony Gray is currently Assistant Professor of Practice (Collaborative Piano) at Southern Illinois University Carbondale. He was previously Adjunct Instructor in Piano and Collaborative Pianist at The University of Virginia's College at Wise as well as Collaborative Pianist at East Tennessee State University.
Dr. Gray graduated summa cum laude from East Tennessee State University with a Bachelor of Music in Piano Performance where he received the Outstanding Student Award from the Department of Music and was a Fine and Performing Arts Scholar in the Honors College. He completed both his Master of Music and Doctor of Musical Arts in Collaborative Piano at West Virginia University. He has studied with Cherry Smith, Dr. Chih-Long Hu, Dr. Esther Park, Dr. Ching-Wen Hsiao and Dr. Lucy Mauro. Recent achievements as a soloist include 2nd prize in the Philharmonic Society of Arlington's 2021 Young Artist Competition, 1st place (adult piano) in the US Central Region Semifinals of the 2021 Music International Grand Prix and a winner of Pittsburgh Concert Society's 2020 Major Auditions.
In the summer of 2017, Dr. Gray was a Resident Artist at Pittsburgh Festival Opera where he performed in cabaret and musical theater performances as well as accompanied voice lessons for world-renown faculty including company-founder Mildred Miller. He has accompanied master classes for such artists as Marianne Cornetti, Ollie Watts-Davis and Casey Robards. During graduate studies at West Virginia University, he was awarded a Graduate Teaching Assistantship for both his master's and doctoral degrees where he accompanied the Opera Workshop in scenes programs and fully staged productions as well as taught both private and class piano. While a student at East Tennessee State University, he received a Vocal Studio Accompaniment Scholarship for three years. He has also served as collaborative pianist for Telford Missionary Baptist Church; First Baptist Church of Erwin, TN; First Baptist Church of Kingsport, TN; the Golden Heirs Community Choir and the 2019 Virginia Residential Governor's School for the Visual and Performing Arts and Humanities.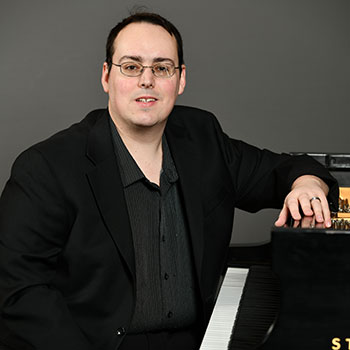 Office:
Altgeld 207
Email:
anthony.gray@siu.edu