Main Content
George Brozak

,

Associate Professor of Practice
Director of Athletic Bands, Assistant Director of Bands
George Brozak begins his fifth year as Director of Athletic Bands in the School of Music at Southern Illinois University. A native of Ohio, Brozak received his Bachelor of Music in Music Education and Master of Music in Music Education Degrees from Ohio University in Athens, Ohio and an Ed.D. in Music Education from the University of Illinois.

Most recently, he served as Director of Athletic Bands and Associate Director of Bands at the University of South Carolina in Columbia, South Carolina. Prior to his tenure at SIU, Brozak served as Visiting Assistant Director of Bands at Tennessee Technological University in Cookeville, Tennessee and Lecturer in Music Education and Assistant Conductor for the renowned University of Illinois Bands, where he assisted both the Marching Illini and conducted Concert Band IIB.
Prior to his collegiate appointments, Brozak served as Director of Bands at Tiffin Columbian High School. There he directed marching, symphonic, concert, pep and jazz bands, and taught music composition/theory. The Symphonic Band took part in State Band Contest each year during his tenure. Additionally, Brozak taught beginning lessons on all instruments throughout the district. While at Tiffin, Brozak was the recipient of five Martha Holden Jennings Grants to further music education throughout the district.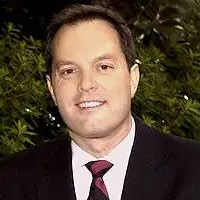 Office:
Altgeld 118B
Phone:
 618-453-2776
Email:
gbrozak@siu.edu
He was also Director of Bands at Federal-Hocking High School in Stewart, Ohio, where he taught instrumental music, 7-12. While at Federal-Hocking, the marching band was consistently awarded top-honors in their class at OMEA Adjudicated Events.
Brozak has authored articles in the prestigious Journal of Band Research and Visions of Research in Music Education. Most recently, his dissertation, A History of the Bands at Ohio University was published by Diamond Ohio Publications. He has presented numerous lectures at both Ohio Music Educators Association (OMEA) and Illinois Music Educators Association (IMEA) Conferences, and served as percussion adjudicator for OMEA Marching Band Adjudicated Events.

Brozak is a member of Kappa Kappa Psi, national honorary band fraternity and the Alpha Omega Chapter (Ohio University) of Lambda Chi Alpha. He is an honorary member of the Epsilon Alpha Chapter (South Carolina) of Tau Beta Sigma (national honorary band sorority), the Delta Sigma Chapter (South Carolina) of Phi Mu Alpha Sinfonia, and the Lambda Rho Chapter (Tennessee Tech) of Kappa Kappa Psi.
In addition to his scholarly writings, Brozak has written production material for Paramount Studios. His story premise for "Birthright" (Episode 142) was produced by Star Trek: The Next Generation. His story for "False Profits" was produced by Star Trek: Voyager (Episode 44), and his story for "Broken Link" (Episode 98) was the Season Four cliffhanger for Star Trek: Deep Space Nine.

Brozak has served as staff arranger for the Ohio University Marching Band; a position he has held since 1988. Additionally, he has written hundreds of marching band arrangements for high schools and college bands. He is a member of the Ohio Music Education Association (OMEA), College Band Directors National Association (CBDNA), National Band Association (NBA), Music Educators National Conference (MENC), the International Percy Grainger Society, and the Writers Guild of America (WGA). In 1998, Brozak was a finalist in the Ashland Oil Teacher of the Year Award, and has been named to Who's Who in America's Teachers.