Main Content
Christopher Morehouse

,

Director of Bands, Professor
Music
Christopher Morehouse is Director of Bands and Professor of Music at Southern Illinois University, where he serves as conductor of the SIU Wind Ensemble, teaches undergraduate and graduate conducting, wind literature, and instrumental methods, and administers the entire SIU Bands program.
He made his Carnegie Hall debut with the SIU Wind Ensemble at the New York Band and Orchestra Festival in March 2008 and toured the People's Republic of China with the SIU Wind Ensemble and Concert Choir in May 2009. In spring 2011, the SIU Wind Ensemble hosted percussionist Dame Evelyn Glennie for a four-day residency, culminating in a concert of Sean Beeson's Prometheus Rapture: Seven Legends for Snare Drum (world premiere wind version) and Joseph Schwantner's Percussion Concerto, and gave a concert, with the SIU Concert Choir, at Orchestra Hall in Chicago, home of the Chicago Symphony Orchestra.
In May 2012 and May 2016, members of the SIU Wind Ensemble and Concert Choir spent three weeks in Dublin, Ireland, in residence at the Gaiety School of Acting: The National Theater School of Ireland, developing and performing an original theater concert project.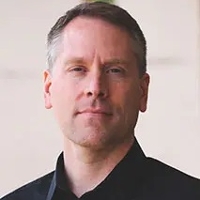 Office:
Altgeld 118
Phone:
618-453-5041 (Office)
Alt. Phone:
618-453-2776 (SIU Bands/Orchestra Office)
Email:
cmoreh@siu.edu
Prior to joining the faculty at Southern Illinois University, Morehouse taught at the elementary, middle, and high school levels in New York and Massachusetts for seven years. He has served as the conductor of the University of Dayton (Ohio) Symphonic Wind Ensemble, conductor and music director of the Cincinnati Youth Wind Ensemble, assistant conductor for the Concord (Massachusetts) Band, guest conductor of the Metropolitan Wind Symphony, and commissioned works project chairperson on the executive board of the Massachusetts Instrumental and Choral Conductors Association. In addition to Carnegie Hall, his ensembles have been chosen to perform at the Illinois Music Education Conference (SIU Wind Ensemble) and the Massachusetts Music Educators Association All-State Conference (Belmont High School ensembles).

Morehouse is published in ten volumes of the Teaching Music through Performance in Band series, an encyclopedia of band literature published by GIA Publications, and contributed clinic reviews for the World Association for Symphonic Bands and Ensembles International Conferences held in Killarney, Ireland and Cincinnati, Ohio. He maintains an active schedule as guest conductor, clinician, and adjudicator in the United States, Canada, and Europe and is currently a member of the College Band Directors National Association, the World Association for Symphonic Bands and Ensembles, the National Band Association, the National Association for Music Education, and the Illinois Music Education Association.

Morehouse received his Bachelor of Music degree in music education from Ithaca College, Master of Music degree in wind ensemble conducting from the New England Conservatory of Music, as a student of Frank Battisti, and Doctor of Musical Arts degree in conducting, wind emphasis, from the University of Cincinnati College-Conservatory of Music, as a student of Rodney Winther. He joined the School of Music faculty at Southern Illinois University in August 2005.
Courses
MUS 305: Instrumental Music in the Schools, 4–12
MUS 316: Introduction to Conducting
MUS 318: Instrumental Conducting
MUS 366B (014)/566C: Concert Wind Ensemble
MUS 440W: Applied Music Conducting
MUS 457: Conducting the Middle/High School Band
MUS 458: Survey of Wind Literature
MUS 483: Readings in Music Education: Advanced Conducting
MUS 540W: Applied Music Conducting
MUS 556: Advanced Conducting
MUS 565: Chamber Music–Brass
MUS 595: Research Paper
MUS 598: Graduate Recital