Main Content
Edwin Lacy

,

Associate Professor of Practice
Music
Edwin Lacy, Assistant Professor of Practice in Bassoon and Woodwinds at SIU-C, retired from full-time teaching in 2008 after a career of 48 years, including 41 at the University of Evansville, and continues as UE's Adjunct Professor of Bassoon and Saxophone.
He held the position of Eades Distinguished Professor of Music, and served as Chairman of the UE Department of Music on three occasions for a total of seven and one-half years. A native of Hopkinsville, KY, he holds the Bachelor of Music Education degree from Murray State University and the Master of Music in Bassoon and Doctor of Music in Woodwinds from Indiana University.
Dr. Lacy serves as principal bassoonist and saxophonist of the Evansville Philharmonic Orchestra and is also a member of the Owensboro (KY) Symphony Orchestra, the Harlaxton Woodwind Quintet, and the Evansville Symphonic Band. He founded the jazz program at the University of Evansville and directed it for the first 40 years of its existence. He has been a Visiting Professor of Bassoon at the University of Louisville and at Indiana University.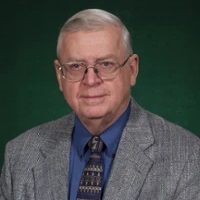 Office:
 Altgeld Hall, Room 103
Email:
edwin.lacy@siu.edu
He has been a member of the International Double Reed Society since the inception of the organization in 1972. He was Secretary of the IDRS for four terms and has been program chairman and host of two of the Society's annual conventions, in Evansville in 1977 and at Indiana University in 1994. He has been featured seven times as a performer or presenter at IDRS conferences.