Main Content
Paul Henry

,

Associate Professor
Horticulture
Dr. Henry is a native Tennessean who received his BS. From Vanderbilt University (Nashville, TN) and his M.S. / Ph.D. degrees from North Carolina State University (Raleigh, NC). He currently holds a full-time teaching appointment at SIU. He is enthusiastic about all plant-related things. Practical work experience has focused mainly on Ornamental Horticulture with positions in nursery / greenhouse production and the landscaping industry. He also has some experience working on golf courses.
Dr. Henry has taught a number of different courses over his nearly thirty-year tenure but currently teaches the Introductory Horticulture and Introductory Crop Science courses as well as Nursery Production, Plant Propagation, Landscape Maintenance, Woody Plant Identification, and Turfgrass Science (on a rotating basis). His teaching style is informal and student-oriented. He encourages all students to put forth maximum effort and reach their academic potential. He stresses the critical importance of internships / work experience in moving up the Agricultural career ladder.
Personal interests include home landscaping (particular interested in herbaceous perennials), exercising, traveling, cooking, and anything that involves the dog or being outdoors.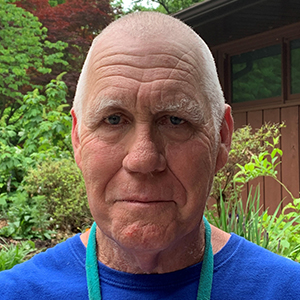 Office:
Agriculture Building, Room 176-D

Phone:
 618-453-
1783
phenry@siu.edu