Main Content
Bachelor of Science in Horticulture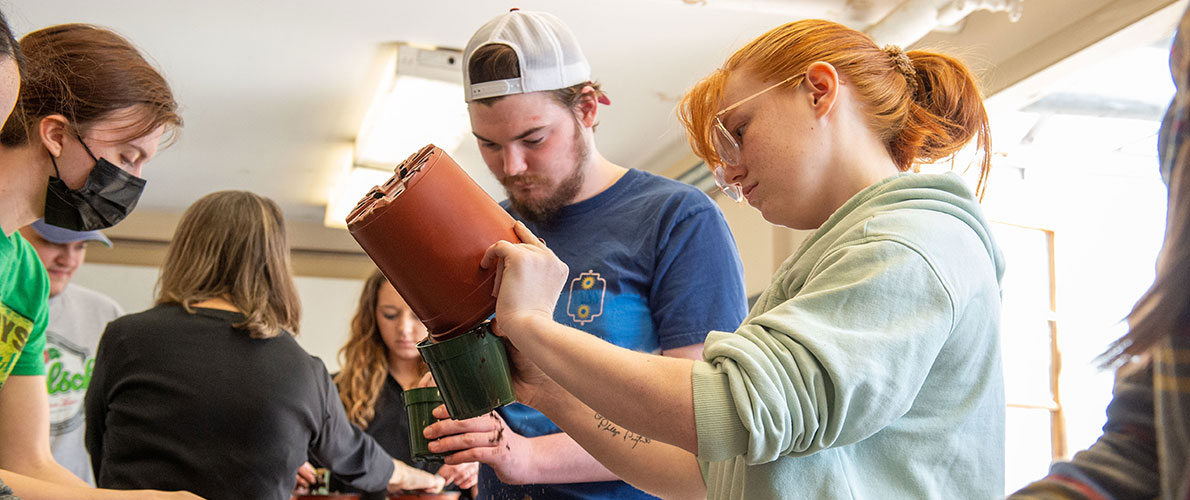 Our horticulture program is perfect for the college student with a green thumb wanting to merge the studies of science and aesthetics. Students work with world-class faculty on about 2,000 acres of farmland, along with labs and greenhouses—which really stand out since SIU has the only four-year program in the entire state of Illinois.
Even already-green thumbs may get a shade or two more vibrant while learning about the principles and practices associated with horticultural production. Throughout the undergraduate experience, our students are immersed in exciting, hands-on opportunities for improving the yield, quality, and nutritional value of fruits, berries, nuts, vegetable, flowers, trees, shrubs, and turf—all the while building their resistance to insects, diseases and environmental stresses.
Degree Requirements
The horticulture major is administered through the School of Forestry and Horticulture, and combines the tools of modern science, technology, and business for intensive plant cultivation for human use. During their undergraduate years, our students investigate the complex growth and developmental responses of high-value crops, trees, and ornamental plants. We also offer research opportunities for aspiring professionals to create innovate solutions for plant propagation and cultivation issues. The undergraduate major can be accomplished by fulfilling the requirements for the Bachelor of Science (BS) degree.
Total Degree Requirements:

 

120 credit hours
University Core Curriculum:

 

39 credit hours
Requirements for Major:

 33-48

 credit hours
Other required courses:

 33-43

 credit hours
Other general electives:

 0-6

 credit hours
---

We have curricular guides which help you outline what courses you want to take each semester, depending on your intended degree specialization, whether it's in general production horticulture (PDF), production horticultural science (PDF), landscape horticulture (PDF), or turf management (PDF). Also you can view all related Horticulture courses.
Our horticulture program embodies the science and development, sustainable production, marketing, and use of high-value, intensively cultivated food and ornamental plants. In order to make students more marketable and allowed to follow their individual interests, the program offers three specializations:
Production Horticulture (General/Science): Dual tracks available for those interested in vegetable and fruit production.
Landscape Horticulture: Open to those wanting to cultivate green spaces.
Turf Management: Prepares students for careers in professional lawn maintenance.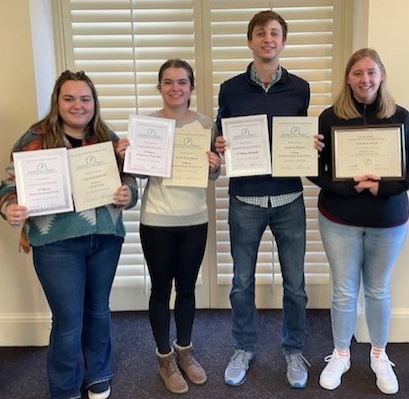 Award-Winning Horticulture Club
Four members of the student Horticulture Club at Southern Illinois University Carbondale recently received a total of seven different awards during a competition with students from across the southern part of the country.
"These students are some of the best and brightest in the country and exemplify the spirit of SIU. They represented our university very well and showed that we are a top U.S. institution for horticulture education." -Alan Walters
Completion of the Intensive Controlled-Environmental Plant Production Certificate program will produce skilled entry-level professionals with the horticultural management and production background needed in the rapidly expanding industries of floriculture, specialty vegetables, therapeutic cannabis, and urban and protected structure production systems.
Horticulture Minor
We offer a minor that provides students with a foundational knowledge of horticulture practice and an understanding of the growing and care of plants.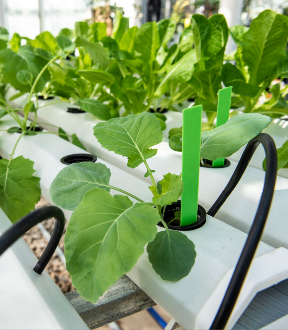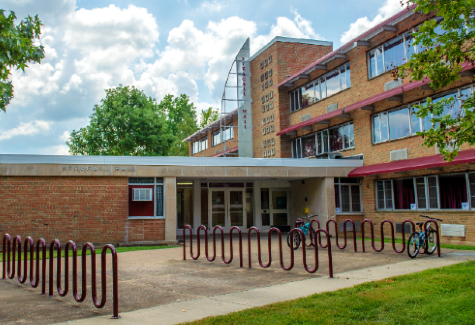 Living Learning Communities, or LLCs, are one of many ways we support the personal development and academic success of our residents. LLCs offer students the chance to live with others who share similar majors or interests. They also give students additional opportunities to interact with faculty and staff outside the classroom. Research has linked LLC participation to higher GPAs, increased student engagement, and improved graduation rates.
If you are a member of the School of Agricultural Sciences residence, your LLC is in Steagal Hall on West Campus. Highlights from previous years include a welcome dinner with the Dean and staff on early move-in day, dinners hosted by different programs within the School of Agricultural Sciences, club and organization meetings in Steagall, and social events put on by the Agbassadors group.
Internships & Externships
An internship or externship is critical for college students to gain real-world experience and develop valuable skills related to the workplace or their major. Internships are promoted to help Salukis broaden their learning horizons even before graduation day. Many of these positions are available through our partnerships with various companies and government agencies.
---
Student Organizations
SIU encourages students in all majors and minors to join a registered student organization (RSO) to meet new people, make new friends, try new things, and participate in activities to make the most of your college experience. There are unlimited ways to expand your network and get involved through RSOs—ranging from the SIUC Horticulture Association for learning new technology and communicating with professionals working in the field, to the Agribusiness Economics Club, designed to stimulate interest in ag economics and provide more understanding of the scope of careers in agribusiness.
Contact Information
Alan Walters
Program Coordinator
Agriculture Building 178
1205 Lincoln Drive
Carbondale, IL 62901
Phone: 618-453-3446
Email: awalters@siu.edu
Liz Bland
Coordinator of Student Transition and Success
Agriculture 117
1205 Lincoln Dr
Carbondale, IL 62901
Phone: 618-453-3014
agsaluki@siu.edu
Incoming students can also contact Kathy Elson in the Advisors office.
Scholarships & Funding
When you choose a college or university, you are investing in your future. We want to make it as easy for you as possible.
As a publicly supported institution, we offer exceptional value. Remember—the tuition rate you pay as a freshman locks in for four years. Plus, if you hadn't heard, we've eliminated out-of-state tuition for undergraduate students! Also, don't forget that if your parent or guardian is an SIU alum, you may be eligible for the Legacy Alternate Tuition Rate.
Nearly 80 percent of SIU students receive financial aid. Our counselors are ready to walk you through the application process and help you receive any aid for which you qualify.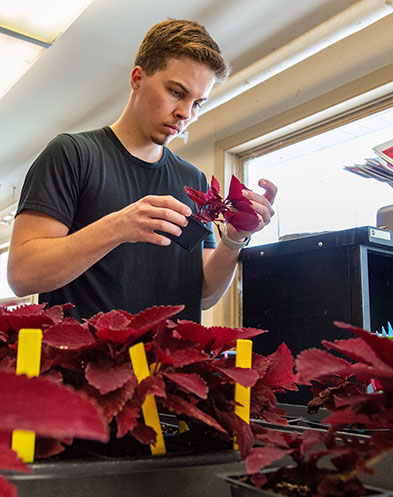 Careers in Horticulture
Agronomist
Chemical industries
Farm manager
Field scientist
Garden center manager
Golf superintendent
Greenhouse and nursery production manager
Horticulture manager
Horticulture researcher
Interior landscapes
Landscape designer
Medical or recreational cannabis production manager
Packhouse productions manager
Plant science researcher
Private seed companies
Production horticulture business manager
Production nursery owner
Tissue culture and propogation methodologies researcher
University faculty
USDA positions
Vegetable, fruit and ornamental production manager
Viticulturist
Winemaker (vintner)
Wine industry production manager