Main Content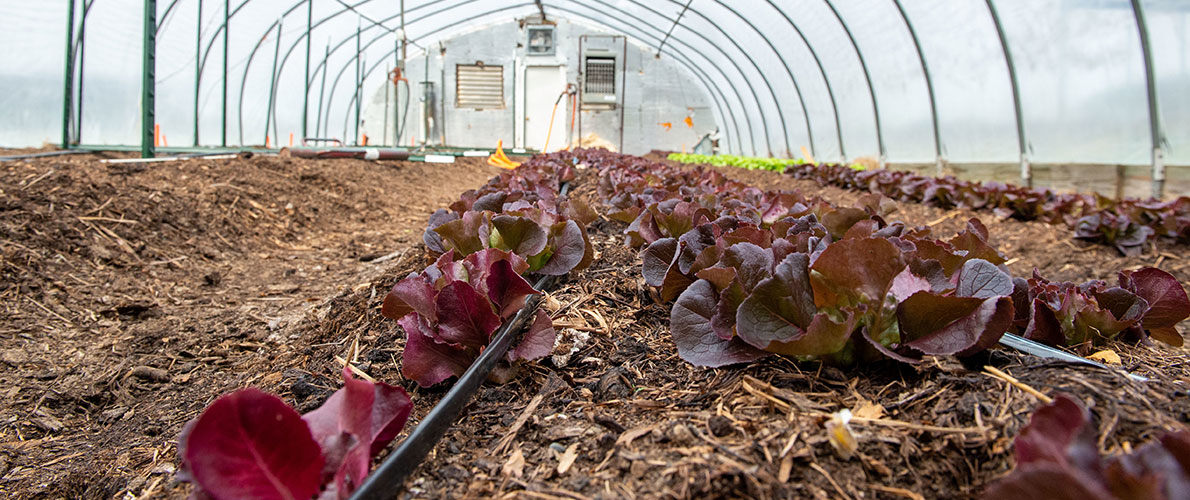 The horticulture major, which is administered through the School of Forestry and Horticulture, is designed to provide specialized academic preparation in the different content areas of production horticulture, the skills required for landscape design, construction and maintenance, and the technical acumen needed for professional turf management.
Our program includes three specialized areas, listed with more information below and including links to view the individual coursework each field of study entails.
Production Horticulture Specialization
This specialization provides students with the background and preparation for careers in production horticulture including vegetable, fruit, and ornamental production; viticulture; garden center, greenhouse, and nursery production; and tissue culture and propogation methodologies.
Students looking to keep their options open may choose Production Horticulture, selecting their upper-division elective credits from a wide range of courses throughout the School and University.
Landscape Horticulture Specialization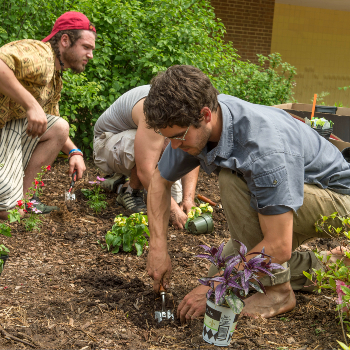 Landscape Horticulture is for those who want to cultivate green spaces. Think about the arrangement of flowers and plants around offices, public buildings, zoos, and parks. Imagine healing gardens at hospitals; home or neighborhood landscaping; and earth shaping.
You'll learn about flowering plants and other ornamentals; fertilizers; maintenance; and more for careers in landscape design and installation, landscape maintenance and project implementation, contracting, or sales.
Sustainable Horticulture Systems Specialization (Coming Fall 2024)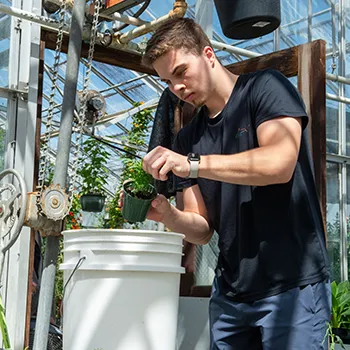 Sustainable Horticulture Systems provides students with a strong knowledge in sustainable horticulture practices, including natural resource conservation and influences of climate change, sustainable production of high value horticultural crops, environmentally-friendly urban horticulture techniques, and other ecologically responsible methods used for horticulture production.

Students in this specialization will join the growing movement toward sustainable, ecologically-sound practices that benefit the environment when growing horticultural crops.
Cannabis Science and Production Specialization (Coming Fall 2024)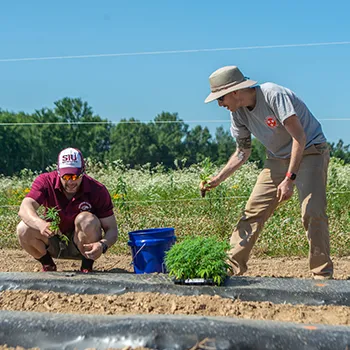 Cannabis Science and Production provides students with a strong knowledge of cannabis science, including plant morphology, production practices, supply chain operations, and policy. The foundations of horticulture will provide baseline know-how to support the consecutive courses addressing cannabis science. Students will learn the entire process of cannabis production from seed, clone, or transplant to harvest and handling (harvest, drying, and curing) of the final product. Also, students will gain an understanding of the cannabinoids and non-cannabinoids (terpenes and flavonoids) synthesis/degradation process.
This specialization will also teach essential management techniques that will allow students to develop a solid understanding of the best practices for cannabis commercial production under indoor and outdoor conditions and extraction processes. The students will gain experience in greenhouses, controlled environmental agriculture (CEA) lab, and experimental sites. These experiences will provide students with valuable skills in handling, managing, and documenting cannabis cultivation techniques.