Main Content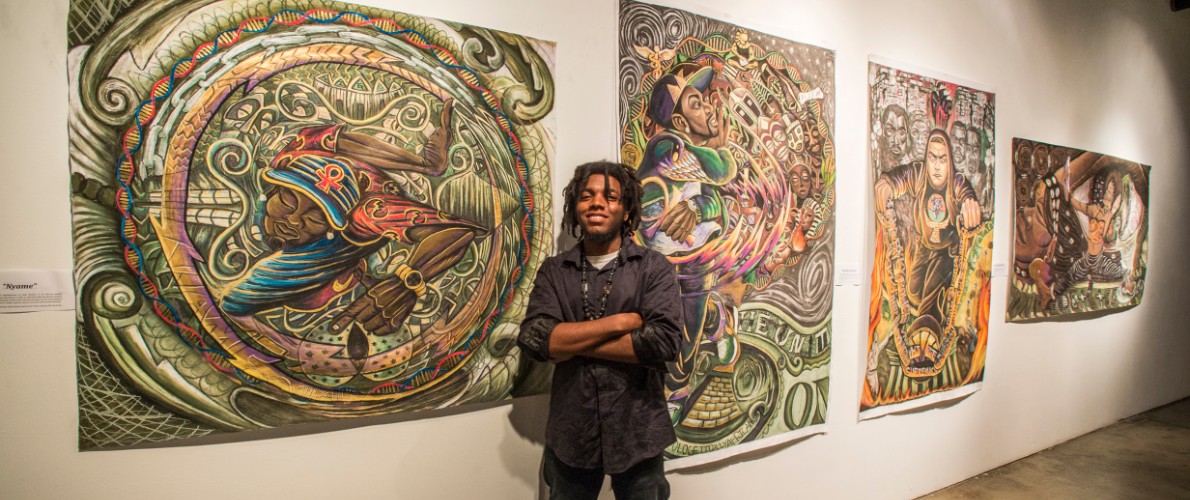 Welcome to the School of Art and Design at SIU Carbondale! We are committed to advancing knowledge and promoting your success. Our programs foster rigorous practice, inquiry, discovery, reflection, and innovation, providing you with tools to excel in the disciplines of art, design, and education. Through research and creative expression, we encourage you to explore uncharted territories, challenge conventional thinking, and make meaningful contributions to the world.
Our dedicated faculty and staff are here to support and guide you. We foster an atmosphere of collaboration and encourage students to engage with their peers, our community, and the world at large. Together, we can make a difference through our artistic endeavors. Again, welcome to the School of Art and Design. We look forward to witnessing your growth, creativity, and impact as you navigate your path toward excellence.
For events and more information about the School of Art and Design view our school website.
Our school's interdisciplinary bachelor of fine arts degree and bachelor of arts degree together offer 13 areas of study to cover your unique interests. We combine theory with studio practice, and provide you with advanced technological resources, creative research and global experience. With your degree, you will be prepared to work in a range of artistic, creative, teaching, and scholarly professions.
Our MFA programs are structured to provide you with exposure to a broad range of creative approaches in nine areas of study: Blacksmithing, Ceramics, Design, Drawing, Glass, Painting, Printmaking, Sculpture and Small Metals. We promote a diverse approach to making with courses designed to address contemporary issues while promoting an atmosphere balanced between conceptual development and material exploration. You will find they are well supported in cross-discipline exploration as they strive to develop their best work.
Our four unique minors provide supplemental experience and knowledge to set you apart in your field. By taking just a few extra classes, you could get a minor in Art, Art Education, Art History or Industrial Design.  These minors coincide with all of our areas of emphasis and let you customize a degree plan based on your individual goals and desires.