Main Content
Rebecca Walker

,

Director of Graduate Studies, Associate Professor
Communication Studies
Rebecca Walker is an Associate Professor of Communication Studies at Southern Illinois University Carbondale. She received her B.A. and M.A. from the University of North Texas, both in the area of Communication Studies with an emphasis in performance studies (1998; 2004), and her Ph.D. from Louisiana State University in Communication Studies with an emphasis in performance studies (2011).  She currently also serves as the Director of Graduate Studies for the School of Communication Studies. 
Her primary research interests focus on the intersection(s) of performance, culture, and technology. Specifically, Dr. Walker is interested in how technology influences our culture and communicative practices, particularly our performative practices. One of her more recent pieces, "Unpacking my Digital Library," examined the practice of archiving in the digital age. Dr. Walker's other areas of research interest include performance art, rhetoric and popular culture, visual rhetoric, culture jamming, feminist theory, and tourism as communication and performance. 
Dr. Walker's work has been published in several professional journals such as Text and Performance Quarterly, and Liminalities: A Journal of Performance Studies. She also has a book chapter on flash mobs as resistance in Culture Jamming: Activism and the Art of Cultural Resistance (2017), as well as a forthcoming chapter on Tourism as a performance methodology. Dr. Walker writes, adapts, directs, and performs in a variety of group and solo performances as part of her research. Her most recent show, Hardened, examined the Medusa myth, exploring how the story of Medusa operates throughout history as a symbolic representation of cultural threats, anxieties, and fears of the strong or liberated woman.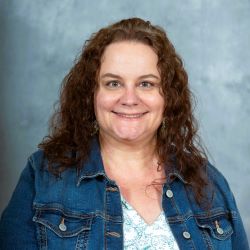 Office: Comm Bldg, Room 2002J
Phone: 618-453-1885
r.walker@siu.edu
SPECIAL INTERESTS
Performance and culture
New media/digital performance
Performance history
Performance art
Rhetoric and popular culture
Visual rhetoric
Culture jamming
Feminist theory
Tourism as communication
and performance
EDUCATION
Ph.D., Louisiana State University, 2011