Main Content
Todd Graham

,

Director of Debate
Communication Studies
Todd Graham is a Professor of Debate and the Director of the Saluki Debate Team in the School of Communication Studies at Southern Illinois University Carbondale. He received his B.A. from Missouri Southern State College in Communication (1987), his M.A. from Kansas State University in Speech Communication (1990) and his Ph.D. from Arizona State University in Communication (2000).
Dr. Graham has many areas of expertise, such as competitive debate, political debates, persuasion, humor, public speaking, and interpersonal communication. His interests are in persuasion, argumentation/conflict, and humor across all settings from the corporate world to legal settings and even large public presentations. Dr. Graham teaches undergraduate and graduate courses in the areas of argumentation and debate, persuasion, public speaking, interpersonal communication and humor.

As the Director of Debate, Dr. Graham is in charge of recruiting graduate assistant coaches and undergraduate student debaters and running a nationally recognized debate team. ​Dr. Graham has coached National Champions in both policy-style and parliamentary-style debating. At SIU, his debate teams have won the National Parliamentary Debate Association National Championship and the National Parliamentary Tournament of Excellence National Championship. Dr. Graham is also an expert on political debating. He has most recently become a contributor to CNN where he has written numerous columns for CNN.com analyzing presidential debates.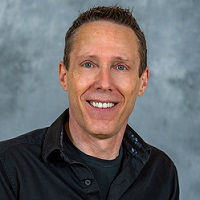 Office: Comm Bldg, Room 2244
Phone: 618-453-5090
tgraham@siu.edu
SPECIAL INTERESTS
Presidential and political debates
Argumentation theory and practice
Interpersonal communication
Humor studies
Qualitative research methods
EDUCATION
Ph.D., Arizona State University, 2000