Main Content
Nilanjana R. Bardhan

,

Undergraduate Student Contact, Professor
Communication Studies
Nilanjana R. Bardhan is a Professor of Communication Studies at Southern Illinois University Carbondale. She has a B.A. (honors) from Lady Shriram College for Women (Delhi University) in English literature and philosophy (1991), an M.S.J. from the E.W Scripps School of Journalism, Ohio University, in public relations/advertising (1994), and a Ph.D. also from the E.W. Scripps School of Journalism, Ohio University, in international/intercultural communication, critical media studies and public relations (1998).
Dr. Bardhan's teaching and research interests include intercultural/international communication, public relations, and critical cultural communication. She particularly focuses on identity/difference/culture, diversity, equity and inclusion, globalization and postcolonial theory. She teaches both graduate and undergraduate courses and has been awarded the Outstanding Faculty Teaching Award in the Department (now School) of Communication Studies three times. In 2020, she received the College of Liberal Arts Outstanding Teacher Award. She advised SIU's Public Relations Student Society of America (PRSSA) chapter for 10 years. She also served as the Director of Graduate Studies between 2013 and 2020. 
In 2019, Dr. Bardhan received the Women of Distinction Award from SIUC. This award recognizes employees for their sustained commitment to women and/or issues of diversity through demonstrated leadership, vision and action. She serves on the SIUC Chancellor's Task for Diversity and Inclusion and on the Diversity Advisory Council for the SIU system. She also serves on the board of the Plank Center for Leadership in Public Relations (University of Alabama) and co-chairs its Diversity, Equity and Inclusion Committee. She is currently a member of the National Communication Association (NCA) and the Public Relations Society of America (PRSA). 
Dr. Bardhan has presented her research at various regional, national and international conferences, and has published several book chapters, and articles in journals such as the Journal of International and Intercultural Communication, Communication Quarterly, Journal of Public Relations Research, Journal of Public Relations Education, PR Journal, Journal of Communication Management, Mass Communication & Society, Communication Education, International Journal of Strategic Communication and the Journal of Health Communication. She serves on the editorial boards of Communication and Critical/Cultural Studies, PR Inquiry, Journal of Public Relations Education and the International Journal of Strategic Communication. 
Dr. Bardhan has also published several books. She is the co-editor of Public Relations in Global Cultural Contexts (Routledge) and Identity Research and Communication (Lexington Press), and the co-author of Cultivating Cosmopolitanism for Intercultural Communication (Routledge). The latter two books have won best book awards from NCA's International and Intercultural Communication Division. Most recently, she co-authored the book The Role of Leadership in Building Inclusive Diversity in Public Relations (Routledge).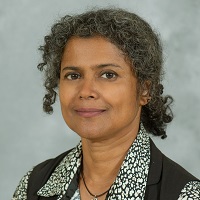 Office: Comm Bldg, Room 2250
Phone: 618-453-1891
bardhan@siu.edu
SPECIAL INTERESTS
Intercultural/International communication
Public relations
Critical media studies
Cultural studies
EDUCATION
Ph.D., Ohio University, 1998