Main Content
Craig L. Engstrom

,

Associate Professor
Communication Studies
Craig L. Engstrom is an Associate Professor of Business Communication and certified Association Professional in Talent Development. He teaches courses in business communication, organizational communication, leadership, and social media. He is the director of undergraduate studies for the school.
Dr. Engstrom received a Bachelor of Business Administration (summa cum laude) from Colorado Mesa University (2001) and a Doctorate of Philosophy in Speech Communication from Southern Illinois University Carbondale (2010). Dr. Engstrom describes himself as a teacher–scholar–consultant who aims to enhance professionals' and organizations' communication efficiency and effectiveness through persuasion. His academic work weaves among the disciplines of business communication, training and development, and organization studies. 
Dr. Engstrom has published several book chapters as well as academic articles in professional journals such as International Journal of Qualitative Research in Organizations and Management, Journal for Critical Organization Inquiry, Communication Studies, Communication Teacher, and Business and Professional Communication Quarterly. He is the author of the books Fundamentals of Business Communication for Career Success and Qualitative Communication Consulting: Stories and Lessons from the Field. He is the chief consultant of Communication@Work LLC. 
Keep up with Dr. Engstrom's teaching and research activities via his webpage (www.craigengstrom.ninja), Twitter (twitter.com/_craigengstrom), or YouTube (www.youtube.com/craigengstrom ).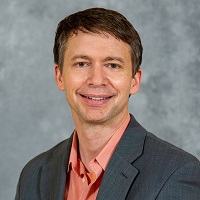 Office: Comm Bldg, Room 2249
Phone: 618-453-8114
craig.engstrom@siu.edu
SPECIAL INTERESTS
Rhetoric
Training and development
Social media
Institutional theory
EDUCATION
Ph.D., Southern Illinois University Carbondale, 2010
RECENT AWARDS
Outstanding Mentor Award, 2020 Summer Research Institute (McNair Scholars; mentee: Martiece Arrington)
"Diamond Anniversary Award" (for research), Organizational and Professional Communication Association (Central States Communication Association), 2020
2018 College of Liberal Arts Outstanding Teacher Award
"Rising Star Award," Training and Development Division (National Communication Association), 2017
Top paper, Engstrom, C., Forst, M., & Brown, L. (2017, November). In search of civil service: An á la carte approach to training university dining staff in conflict reduction. National Communication Conference (Training & Development Division), Dallas, Texas