Main Content
Eric Holzmueller

,

Professor
Forestry
Eric Holzmueller joined the Department of Forestry at Southern Illinois University faculty as an Assistant Professor in August 2007.
Dr. Holzmueller specializes in forest management and ecology and teaches courses in these areas within the Department of Forestry. He has conducted research across the eastern United States concerning ecological and management issues in Central Hardwood Forests. In 2019, he was named Executive Director of the Illinois Forestry Development Council.
Special Interests
Forest Management and Ecology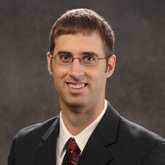 Office: Agriculture Building, Room 186-E
Classes
FOR 125 - Forestry and Natural Resource Conservation
FOR 308 - Mapping and GIS
FOR 314 - Forest Health
FOR 375 - Wildlife and Natural Resource Enterprise Management
FOR 416 - Forest Resource Management
FOR 425 - Habitat Management for Wild Game
Forest Resource Summer Camp
Descriptions available for each of these classes in course listings for Forestry [FOR].
Education

Ph.D. Forest Ecology, University of Florida
M.S. Forest Biology, Iowa State University
B.S. Forestry, Iowa State University
Recent Publications
Pease, B.S., C.K. Nielsen, and E.J. Holzmueller. 2019. Influence of forest structure and composition on summer habitat use of wildlife in an upland hardwood forest. Diversity. 11:160. doi: 10.3390/d11090160
Mulroy, M.L., E.J. Holzmueller, M.A. Jenkins. 2019. Woody regeneration response to overstory mortality caused by the hemlock woolly adelgid (Adelges tsugae) in the Southern Appalachian Mountains. Forests.10:717; https://doi.org/10.3390/f10090717
Pease, B.S., C.K. Nielsen, and E.J. Holzmueller. 2016. Single-camera trap survey designs miss detections: Impacts on estimates of occupancy and community metrics. PLOS ONE. 11:doi: 10.1371/journal.pone.0166689
Holzmueller, E.J., J.W. Groninger, and J.A. Riechman, 2016. Recommended silviculture and management practices for Illinois hardwood forest types. Southern Illinois University, Department of Forestry. 65 p. Download the silviculture document.
Nickelson, J.B., E.J. Holzmueller, J.W. Groninger, D.B. Lesmeister. 2015. Previous land use and invasive species impacts on long-term afforestation success. Forests. 6:3123-3135.
Holzmueller J. and N.K. Jensen. 2013. 2013 Illinois Sawmill Directory. Illinois Forestry Development Council. 31 p. Download the sawmill directory document.
Holzmueller E.J. and P. Deizman. 2012. Forestry Best Management Practices. 3rd Edition. Illinois Department of Natural Resources. 78 p. Download the best management practices document.