Main Content
Forestry
Dr. Clay Nielsen is Professor of Wildlife Ecology and Conservation in the Department of Forestry and 
Cooperative Wildlife Research Laboratory at Southern Illinois University
, where he received his Ph.D. in Zoology in 2001.
Dr. Nielsen has devoted much of his research career to wildlife conservation, having conducted research on dozens of primarily mammalian wildlife species in North America, Central America, South America, and Asia. He has secured >$13 million in funding from myriad sources to support his research program. Dr. Nielsen has advised >70 graduate students, post-doctoral fellows, and international scholars; and has employed >235 additional technicians to work on his research projects. He has published >240 scholarly works (including 170 publications in peer-reviewed journals) and given >650 invited lectures and presentations at professional meetings. Dr. Nielsen's commitment to research and student training was recognized when he was presented the 2014 Outstanding Scholar Award in the College of Agricultural Sciences at SIU. Beyond SIU, Dr. Nielsen is active with The Wildlife Society as the Past President of both the North Central Section and Illinois State Chapter and is a Certified Wildlife Biologist®. He also served as the Director of Scientific Research for the non-profit Cougar Network and was a member of 3 IUCN Species Survival Commission Specialist Groups (Cats, Lagomorphs, and Deer). Dr. Nielsen's research has been showcased by hundreds of major media outlets including TIME magazine, the BBC, National Geographic magazine, NPR, the History Channel, and the Discovery Channel.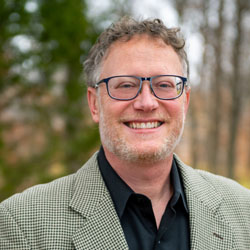 Office: Agriculture Building, 186 C
Classes
FOR 405 - Forest Management for Wildlife
FOR 451 - Wildlife Habitat and Populations
Descriptions available for each of these classes in course listings for Forestry [FOR].
Education
Ph.D., Zoology, Southern Illinois University Carbondale, 2001
M.S., Environmental and Forest Biology, SUNY-ESF, 1996
B.S., Natural Resources, University of Nebraska, 1994
Research Interests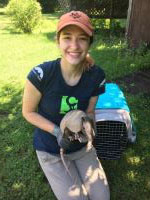 In conjunction with the
Cooperative Wildlife Research Laboratory

 

at SIU
, my research group broadly studies ecology, management, and conservation of wildlife with a strong focus on habitat, populations, and human-wildlife conflict.
Recent graduate student research includes ecological studies of (1) armadillos, (2) carnivores (striped skunks, clouded leopards, cougars, jaguars), (3) semi-aquatic furbearers (river otters, mink, beavers, muskrats), and (4) herbivores (deer, sloths, swamp rabbits, eastern woodrats).
Recent Publications
Marler, H., J. Xie, D. H. Adams, C. K. Nielsen, Y. Wu, and D. Chen. 2022. Legacy and emerging flame retardants in sharks from the Western North Atlantic Ocean. Science of the Total Environment 829 (2022):154330.
Haywood, C. H., A. M. Jordan, M. Pena, C. K. Nielsen, and F. A. Jiménez. 2022. Tissue and gastrointestinal parasites of colonizing nine-banded armadillos at the edge of their northern range. Journal of Parasitology 108:57-63.
Nanni, A. S. A. J. Giordano, C. K. Nielsen, and M. Lucherini. 2021. Local forest proportion and proximity to large forest patches are important for native mammal conservation in Dry Chaco agroecosystems. Animal Conservation 24:876-889.
Augugliaro, C., S. Anile, B. Munkhtsog, E. Batzorig, C. Janchivlamdan, I. Mazzon, and C. Nielsen. 2021. Activity overlap between mesocarnivores and prey in the Central Mongolian steppe. Ethology Ecology & Evolution, https://doi.org/10.1080/03949370.2021.1975312.
Anile, S., S. Devillard, C. K. Nielsen, and M. Lo Valvo. 2021. Anthropogenic threats drive spatio-temporal responses of wildcat on Mt. Etna. European Journal of Wildlife Research 67, 50 (2021). https://doi.org/10.1007/s10344-021-01499-x.
Shew, J. J., and C. K. Nielsen. 2021. Differential effects of policy-based management on obligate and facultative grassland birds. Agriculture, Ecosystems & Environment 319 (2021) 107411.
Haywood, C. H., C. K. Nielsen, and F. A. Jiménez. 2021. Potential distribution of colonizing nine-banded armadillos at their northern range edge. Diversity 13, 266; DOI: 10.3390/d13060266.
Anile, S., C. Augugliaro, B. Munkhtsog, F. Dartora, A. Vendramin, G. Bombieri, and C. Nielsen. 2021. Density and activity patterns of Pallas's cats Otocolobus manul in central Mongolia. Wildlife Research 48:264-272.
Haywood, C. H., C. K. Nielsen, and F. A. Jiménez. 2021. Live-capture techniques for colonizing nine-banded armadillos. Northeastern Naturalist 28:169-178.
Greenspan, E., M. A. LaRue, and C. K. Nielsen. 2021. Attitudes of social media users toward mountain lions in North America. Wildlife Society Bulletin 45:121-129.
Hillard, E. M., J. C. Crawford, C. K. Nielsen, J. W. Groninger, and E. M. Schauber. 2021. Hydrogeomorphology influences swamp rabbit habitat selection in a fragmented bottomland hardwood forest ecosystem. Journal of Wildlife Management 85:593-601.
Amspacher, K. M., F. A. Jimenez, and C. K. Nielsen. 2021. Influence of habitat on presence of striped skunks in midwestern North America. Diversity 13, 83; DOI: 10.3390/d13020083.
Panait, L. C., A. D. Mihalca, D. Modry, J. Juránková, A. M. Ionică, G. Deak, C. M. Gherman, M. Heddergott, A. Hodžić, F. Veronesi, M. Reichard, E. A. Zieman, C. K. Nielsen, F. A. Jiménez-Ruiz, and K. Hrazdilová.. Three new species of Cytauxzoon in European wild felids. 2021. Veterinary Parasitology 290:109344.