Main Content
John Groninger

,

Acting Associate Dean, Professor
Forestry
My students and I evaluate silvicultural and agroforestry approaches to achieving a variety of interrelated objectives, including watershed stabilization, fuelwood/biomass, timber, wildlife, recreation, and biodiversity ranging from rural to urbanized landscapes.
Specific projects addressed challenges relating to the management of afforested bottomland and intact oak ecosystems. I also remain engaged in using agriculture and natural resources management to support security in unstable regions of the world.
Special Interests
Bottomland Hardwood forests, Afforestation and Reforestation, Mined Land Reclamation, Oak Ecosystem Management, Improving Productivity of Hardwood Plantations, Sustainable Watershed Development. Low-cost Urban Forestry Options for Small Communities, Methodologies for Controlling Tree Roots in Sewer Lines, Mixed Species Stand Dynamics, Vegetation Management, Temperate Agroforestry Systems, International Agriculture, Civilian-Military Partnerships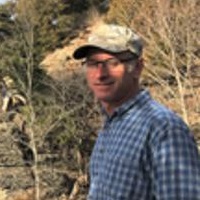 Office: Agriculture Building, Room 194-E
Classes
FOR 310 - Practices of Silviculture
FOR 431 - Regional Silviculture
FOR 310C - Forest Resources Summer Camp
FOR 403 - Agroforestry
FOR 428 - Urban Forestry
FOR 510 - Advanced Silviculture and Landscape Rehabilitation
Descriptions available for each of these classes in course listings for Forestry [FOR].
Education
Ph.D. Virginia Tech
M.S. Penn State
B.S. Yale
Recent Publications
Mahmoodi, M.B., M.N. Shalizi, J.W. Groninger, K. Akamani, and S. Khurram. 2021. Stand characteristics and perceptions of indigenous communities on the management of pistachio (Pistacia vera L) forests in an unstable region of Afghanistan, Journal of Sustainable Forestry. 10.1080/10549811.2021.1978097
Lovseth, J.T., J.W. Groninger, C.M. Ruffner, B. Bookout, t. Keller, K. Silcox, D. Schnaitman. 2021. Using floristic analysis and dendrochronology to plan landscape-level restoration within a forest-prairie ecotone. Natural Areas Journal 41(4):238-248.
Plecki, A.F., K. Akamani, J.W. Groninger, J.C. Brenner, and K.L. Gage. 2021. Homeowner perceptions and responses to buffelgrass invasion risks in the Tucson, Arizona wildland urban interface. Heliyon 7 (2021) e07040.
Hillard, E.M., J. C. Crawford, C.K. Nielsen, J.W. Groninger, and E.M. Schauber. 2021. Hydrogeomorphology influences swamp rabbit habitat selection in bottomland hardwood forests, Journal of Wildlife Management 85(3): 593-601. DOI: 10:1002/jwmg,22005.
Shalizi, M.N., S. Khurram, J.W. Groninger, K. Akamani, and R.C. Morrissey. 2020. Redbud woodlands conservation status in Afghanistan: Implications for sustaining vulnerable ecosystems under multiple drivers of change. Global Ecology and Conservation 22: e00942.
Skousen, J., A. Monteleone, M. Tyree, R. Swab, J. Groninger, M. Adams, D. Buckley, P. Wood, R. Williams, S. Eggerud, P. Angel, and C. Zipper. 2019. Establishing small trees and shrubs on mined lands using the Forestry Reclamation Approach. U.S. Office of Surface Mining. Forest Reclamation Advisory #18, 9 p.