Main Content
Paul Shawler

,

Clinical Assistant Professor
Clinical Psychology
Dr. Shawler specializes in Clinical Psychology with an emphasis on Child and Adolescent Psychology. He is a Licensed Clinical Psychologist and joined the Clinical Psychology faculty in 2022. In addition to teaching and supervising within the Clinical Psychology program, he serves the Center for Autism Spectrum Disorders at SIU-C as the Supervising Clinical Psychologist where he oversees and conducts Autism screenings and diagnostic services and supervises graduate students. Dr. Shawler is part time at SIU-C and owns a local independent clinical psychology practice, Shawler Psychology, PLLC.
Prior to relocating to Southern Illinois, Dr. Shawler served as the Chief Psychologist for Oklahoma's state-wide juvenile justice agency, the Office of Juvenile Affairs. He held a simultaneous appointment as an Assistant Professor of Pediatrics for the University of Oklahoma Health Sciences Center and had an adjunct appointment in Psychiatry and Behavioral Sciences within the College of Medicine. Additionally, he served 14 years in the Army National Guard achieving the rank of Major before deciding to leave the military to focus on his family and civilian career.
Dr. Shawler consults and trains nationally for a variety of organizations serving youth and families. He has published numerous peer-reviewed publications in top-tier journals. He has particular interest in dissemination and implementation of evidence-based treatments and policy aimed at improving the lives of children and families. His clinical skills are diverse with specialization in assessment and treatment of children and adolescents with anxiety, behavioral conditions, and autism. In addition to direct service, he frequently provides expert forensic psychological services in criminal, juvenile, family, and civil court.
Dr. Shawler teaches graduate courses in cognitive and achievement assessment, advanced assessment, and serves as a practicum supervisor. He is a licensed Clinical Psychologist.
Educational History
Ph.D., Oklahoma State University
Representative Publications & Presentations: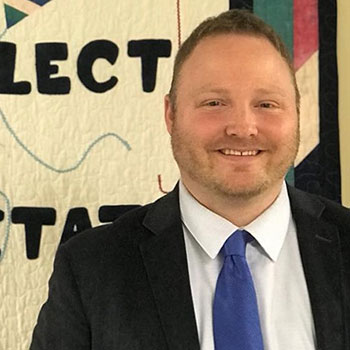 Office: Life Science II, 271E
Phone: 618-539-2155
paul.shawler@siu.edu
Curriculum Vitae
Shawler, P.M., Silvis, V., Taylor, E.K., Daer, J., Beasley, L., Silovsky, J.F., (2020). Early Community Identification of Youth with Problematic Sexual Behavior: A Qualitative Study. Child Abuse and Neglect. doi: 10.1016/jchiabu.2019.104317
Kelley, A., Shawler, P., Shields, J. D., & Silovsky, J. F. (2019). A Qualitative Investigation of Policy for Youth with Problematic Sexual Behavior. Journal of Communit Psychology.  doi:10.1002/jcop.22187
Bax, A.C., Shawler, P.M., Anderson, M., Wolraich, M.L. (2019). The relationship between pediatrics residents' experiences being parented and their provision of parenting advice. Frontiers in Pediatrics. doi: 10.3389/fped.2018.00395v
Shawler, P.M., Bard, E., Wilsie, C., Funderburk, B., Silovsky, J. (2018). Parent-child interaction therapy and young children with problematic sexual behavior: A conceptual overview and treatment considerations. Children and Youth Services Review. doi.org/10.1016/j.childyouth.2017.12.006
Silovsky, J.F., Beasley, L., Hunter, M., Taylor, E. K., Shawler, P., Shields, J. D., Mundy, P., Slemaker, A., Schwab, C., Kelly, A., & Silvis, V. (2018). Process and Implementation Evaluation of Community-Based Services for Problematic Sexual Behavior of Youth (Grant 2013-MU-MU-K102). Final report submitted to the Office of Juvenile Justice and Delinquency Prevention, Office of Justice Programs, U.S. Department of Justice.
Taylor, E.K., Shawler, P.M., Silovsky, J.F., (2018). Understanding Title IX: How federal policy shapes schools' responses to children with problematic sexual behavior. Association of Treatment Sexual Abusers. Online periodical.
Shawler, P.M., Funderburk, B. A clinical description of Parent-Child Interaction Therapy. C. McNeil & L. Quetsch (Eds.), Handbook of Parent-Child Interaction Therapy for Children on the Autism Spectrum, Springer New York, NY: Springer (2018).
Scudder, A. T. Wagner, S. M., & Shawler, P. Parent-Directed Interaction. In C. McNeil & L. Quetsch (Eds.), Handbook of Parent-Child Interaction Therapy for Children on The Autism Spectrum, Springer New York, NY: Springer (2018).
Jeter, K., Zlomke, K.R., Shawler, P.M., Sullivan, M.A. (2017). Comprehensive psychometric analysis of the Eyberg Child Behavior Inventory in children with autism spectrum disorder. Journal of Autism and Developmental Disorders. doi:10.1007/s10803-017-3048-x
Shawler, P.M., & Sullivan, M.A. (2017). Parental stress, discipline strategies, and child behavior problems in families with young children with autism spectrum disorder. Focus on Autism and Other Developmental Disabilities. doi:10.1177/1088357615610114
Bax, A.C., Shawler, P.M., Blackmon, D.L., DeGrace, E.W., & Wolraich, M.L. (2015). An investigation of pediatric residents experiences being parented and giving parenting advice. Psychology Health and Medicine. doi: 10.1080/13548506.2015.1120324