Main Content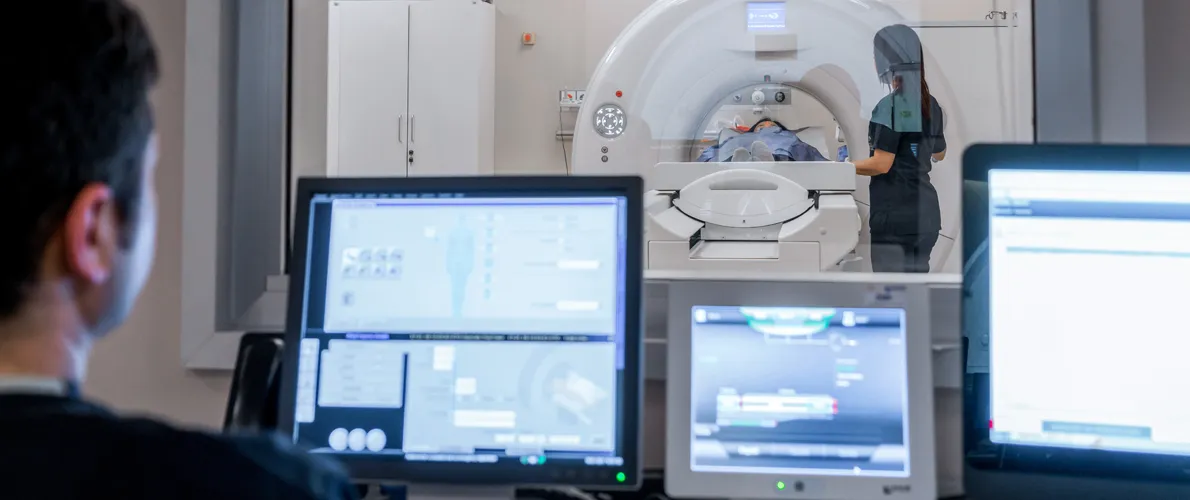 Think back to the last medical procedure, x-ray, or test you had and any nervousness or uncertainty you may have experienced. Often, it is just you alone in the room with the technician. Being accurate and skilled in executing the test is crucial, yet so is having empathy and excellent communication skills. Reassuring the patient, explaining the procedure, and conversing with the physician all fall under the responsibilities of a radiologic sciences professional.
Not only is our Radiologic Sciences program a bachelor's degree in this field, it is only one of two in Illinois, but it also offers five specializations from which to choose. We offer both a bachelor's and master's degree and graduates of our accredited programs are prepared to sit for National Registry exams. If you are looking for an in-demand and rewarding career, Radiologic Sciences is an excellent choice.
Graduates of our bachelor's program in Radiologic Sciences will be prepared to work as radiologic technologist in a variety of popular settings.
Professions in this discipline include assisting healthcare providers in medical procedures, performing radiologic tests, and even working in sales, testing, research, and as application specialists for medical equipment companies. This field has a very high growth rate and certified radiation technologists enjoy a multitude of career opportunities.
Specializations
Students pursuing a bachelor's degree in Radiologic Sciences can choose from five different specializations:
Most of our paths offers up-to-date lab and x-ray facilities, a comprehensive curriculum, and cutting-edge simulators. Our dedicated and experienced professors support students in achieving the specialization that best fits their goals.
For those wishing to delve into management or teaching, our online master's in Radiologic Sciences can help get you there. This program can be completed online and was designed for working professionals and place-bound students—integrating research, service, and education to provide the knowledge and skills necessary to take any radiologic sciences career to the next level.