Main Content
Magnetic Resonance Imaging/Computed Tomography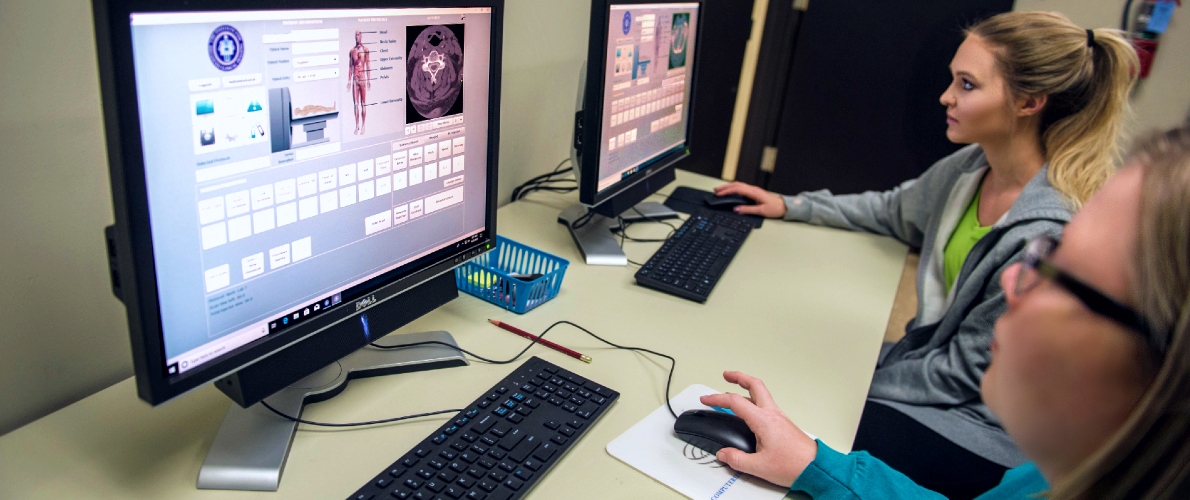 SIU's Magnetic Resonance Imaging/Computer Tomography (MRI/CT) specialized bachelor's degree is the only one in the whole state of Illinois. Our graduates gain credentials in radiography, CT, and MRI; earn an Associate of Applied Science in Radiography after completion of their third year; and sit for National Registry Examinations in CT and MRI within four years. Coursework, lab simulators, and clinical internships provide a comprehensive education that lets you confidently enter the workforce.

MRI/CT graduates pursue careers as imaging technologists, as application or sales specialists for companies manufacturing such equipment, as MRI researchers, and even in administrative or teaching roles in the field. Many of these paths offer flexible schedules with variable shifts—even options working with mobile imaging units or as traveling technologists.
Degree Requirements
The Magnetic Resonance Imaging/Computed Tomography degree specialization can be earned by fulfilling the requirements for the Bachelor of Science degree.
Total Degree Requirements:

 

120 credit hours
University Core Curriculum: 39 credit hours
Other Core Requirements: 2 credit hours
Professional Core Requirements: 48 credit hours
MRI and CT Requirements: 31 credit hours
---

Check out the undergraduate Curricular Guide (PDF), which helps outline what courses you would want to take each semester for all four years. View all related undergraduate courses.
See also: MRI/CT Clinic Handbook | Master Syllabus
National Registry Prep & Exams
The design and content of our program prepares students for the National Registry examinations in CT and MRI, offered by the American Registry of Radiologic Technologists (ARRT).
We boast high National Registry exam pass rates, which allow our graduates to seamlessly enter their CT, MRI, or radiography professions of choice.
Program Starting Points
After you apply, your educational background will be reviewed, which determines the program's entry point. Below is a summary of the starting points and the qualifications considered for each.
Note: You may have a University standing of a freshman, sophomore, etc. classification, but your entry point is what the Radiography program classifies you as in this program.
Freshman (Year 1): The freshman spots are for those applicants that have no or very few college credits. Those applicants are ranked according to their high school GPAs. (Up to 15 Slots available)
Sophomore (Year 2): To be considered for a Year 2 slot, applicants must have completed or be currently in progress of the following courses:
Anatomy
Physics or Chemistry
Math
During selection, points are given for the grades in the required courses. Points are given as follows: A=2; B=1; C=0; enrolled in a course during the spring term=0.5. The point total is added to the overall GPA. Total points are calculated and then ranked.
(The total amount of slots available are dependent on how many of the previous year's freshmen continue in the program; 20 max.)
Transfer Spot (Year 4): To be considered for a Year 4 spot, a student has completed a Radiography program at another institution and be credentialed with the ARRT. Courses that will be reviewed for admission to the Cardiac Interventional modality are:
Radiography Physics
Anatomy (If your Radiography program did not require anatomy and physiology, we will utilize your Radiography anatomy)
Math
(The total amount of slots available is dependent on how many of the previous year's radiography students are on the MRI/CT track and pass their ARRT examination; 20 max).
Program Mission
The mission of the MRI/CT Program at Southern Illinois University Carbondale is to provide a quality program integrating education, research and service in order to meet the needs of the profession and improve health care of the people and communities we serve.
---
Program Goals and Student Learning Outcomes:
Goal 1
Goal 2
Goal 3
Goal 4
Goal 5
Goal 6
Accreditation

The Radiologic Sciences, Radiography, Magnetic Resonance Imaging (MRI), and Radiation Therapy programs at SIU are accredited by the Joint Review Committee on Education in Radiologic Technology (JRCERT). Website Compliance Checklist
The Joint Review Committee on Education in Radiologic Technology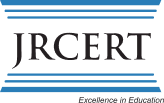 20 North Wacker Drive, Suite 2850
Chicago, Illinois 60606-3182
312-704-5300
mail@jrcert.org
www.jrcert.org
Admissions & Deadlines
The RADS program is a fall-only competitive admissions program.
Applications are accepted from July 15th to February 1st.
Contact Information