Main Content
Radiologic Sciences Management Education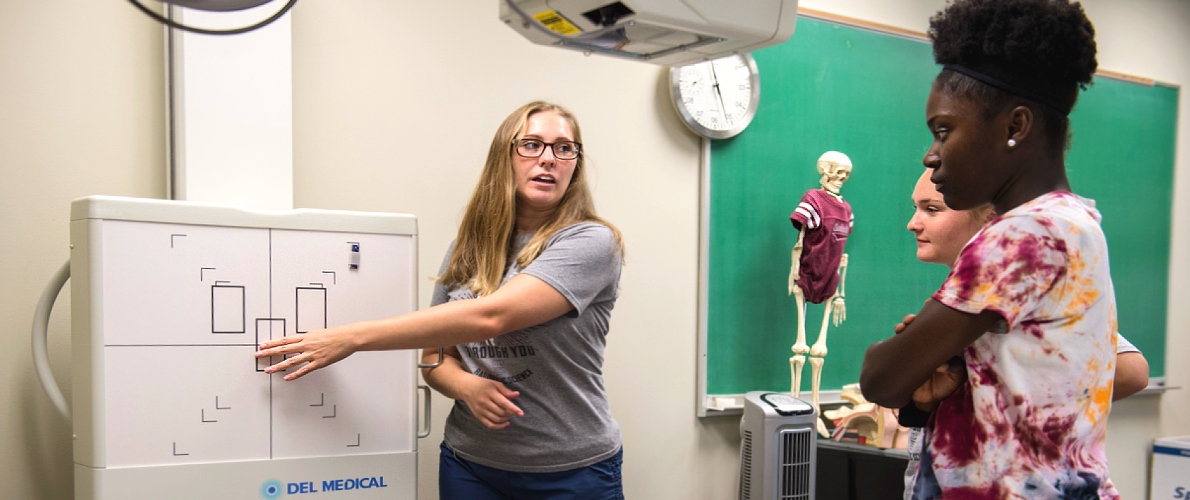 This remarkable bachelor's program is designed with the working professional in mind, allowing entry-level radiologic science professionals with time or travel constraints to earn their degrees entirely online. This degree prepares professionals for careers as advanced-level radiologic sciences educators or radiography managers.
You will be introduced to educational philosophies, styles, and techniques alongside managerial concepts related directly to medical imaging departments and allied health. Our robust curriculum enhances your existing on-the-job knowledge with the advanced administrative training and analytical skills necessary to achieve higher supervisory roles in the field.
Degree Requirements
The Radiologic Sciences Management/Education (RSME) degree specialization can be earned by fulfilling the requirements for the Bachelor of Science degree.
Total Degree Requirements: 120 credit hours
University Core Curriculum: 39 credit hours
Other Core Requirements: 2 credit hours
RSME Core Requirements: 48 credit hours
Other RSME Requirements: 31 credit hours
---

Check out the undergraduate
Curricular Guide
(PDF), which helps outline what courses you would want to take each semester for all four years. View all related
undergraduate courses
. 
Master Syllabus
Continue Your Education with a Master's Degree
Radiologic Sciences
For those interested in furthering their education and advancing their career, we offer a Master of Science in Radiologic Sciences. This degree program can be completed entirely online. Earn your bachelor's, begin your career, and work toward your master's at your convenience.
Program Mission
The mission of the Bachelor of Science in Radiology Management/Education program through Southern Illinois University Carbondale (SIUC) is to provide a quality program integrating education, research, and service in order to meet the needs of the profession and improve health care of the people and communities we serve.
Program Goals and Student Outcomes:
Goal 1
Goal 2
Goal 3
Goal 4
Goal 5
Goal 6
Goal 7
Admission Requirements
The Radiologic Sciences Management Education degree is offered to those meeting standard SIU entrance requirements who also hold a credential related to the imaging sciences.
This credentialed title may include, but is not limited to, radiographers, sonographers, MRI/CT technologists, nuclear medicine technologists, radiation therapists, and medical dosimetrists.
---
To be considered for full admission, students should apply for general admission to SIU Carbondale.
100% Online Completion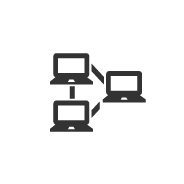 Students of this program enjoy the freedom to complete their degree from anywhere. Lecturers, coursework, and learning materials are avaible online and assignments are completed by set deadelines.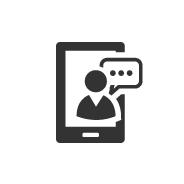 A team of instructors, teaching assistants, and staff collaborate to provide comprehensive course materials and support via email, phone, and video chat.
Continuous & Part-Time Enrollment
Another great feature of this program is continunous enrollment, meaning students may begin their studies at any time. Additionally, part-time enrollment is available for those students furthering their medical careers and educations in tandem.
Contact Information
Richard McKinnies,
Program Director
ASA Room 213A
1365 Douglas Dr.
Carbondale, IL 62901
Phone: 618-453-7260
rmck@siu.edu
Naishon Patterson,
Academic Advisor
ASA Room C15D
1365 Douglas Dr.
Carbondale, IL 62901
Phone: 618-453-1346