Main Content
Health Care Master's Degree Programs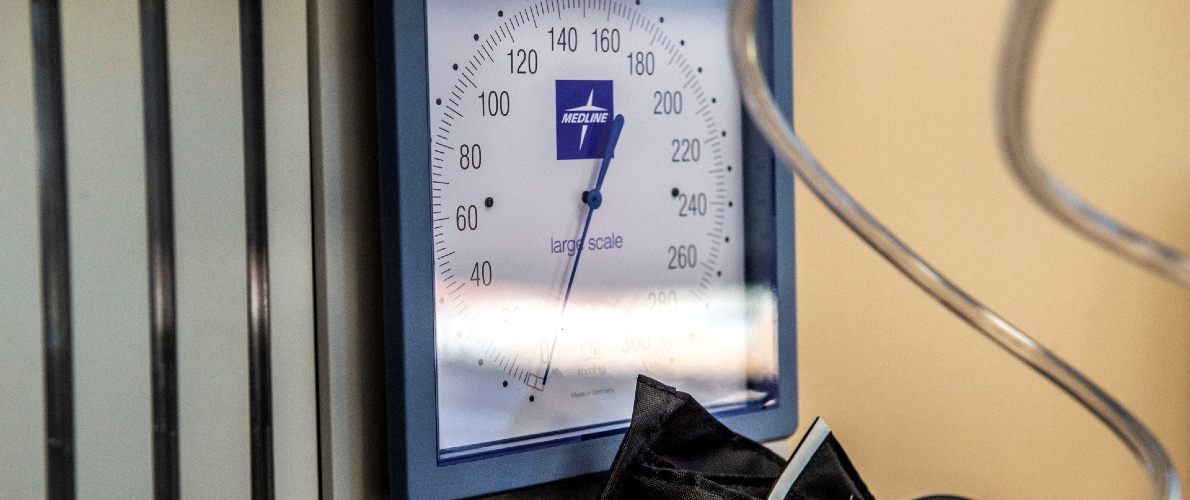 Digital medicine is quickly becoming the future of healthcare, and healthcare organizations are on the hunt for innovative leaders who can tackle its complexities head-on. That's where our master's programs come in - we'll center you in the current conversation and help you develop relevant strategies to answer this call with success.

Our Master of Health Administration (MHA) and Master of Health Informatics (MHI) degrees are both available online and in-person, so you can choose the learning environment that works best for you. Plus, with continuous enrollment, you can work towards your goals on a schedule that fits your busy lifestyle. With our programs, you'll gain the skills and knowledge you need to lead the charge in the exciting world of digital medicine and make a real impact on the future of healthcare.
Whether you pursue your goals on campus or online, our fast-paced Master of Health Administration (MHA) degree is earned through the successful completion of 42 graduate credit hours, plus a faculty-supervised, individual research project or a graduate residency/internship in a university-approved facility.
Advance your career at the intersection of healthcare and information management with a Master of Healthcare Informatics (MHI) degree. Learn healthcare informatics and information analysis that will equip you to lead the digital healthcare transformation. Hospital managers, health information technicians, coding specialists, nurses and physicians are encouraged to enroll.
Dual MHA/MHI Program
Maximize your time and effort — earn a Master of Health Information (MHI) degree while working toward your Master of Health Administration (MHA). SIU Carbondale's dual-degree-track program lets you earn a second master's degree in as few as 21 additional credit hours. Schedule a meeting with your graduate program advisor to learn more.