Main Content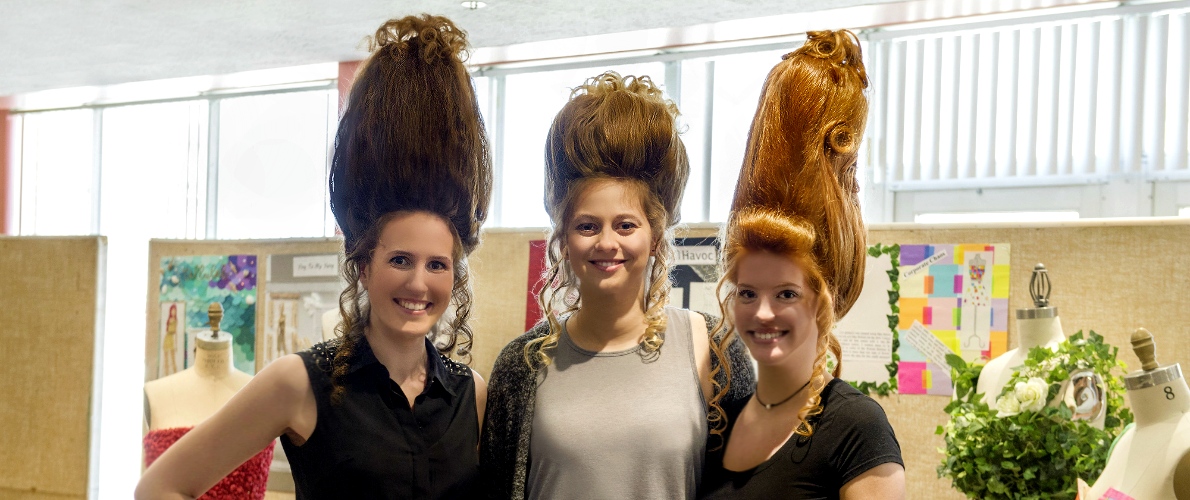 How to become a stylist
The fashion styling specialization focuses on professional practices necessary to succeed in the style industry, using interdisciplinary coursework that supports the fashion curriculum. Students select electives in Cinema and Photography, Communication Studies, English, Journalism, Music, Radio, Television, & Digital Media, Sociology, and Theater to customize the program to their interests. Varied class projects provide students experience in different types of styling.
SIU is the only public university in Illinois that offers the fashion styling specialization.
Program Information
The fashion styling specialization requirements are designed so students can easily transfer into the program and earn a B.S. in Fashion Studies with a Fashion Styling specialization within two to three years.
Customized academic plans can be developed for licensed cosmetologists. Please contact the program director or advisor for further information.
The 48-credit specialization requirements are a subset of the overall Bachelor of Science Degree requirements.
Student Organizations (RSOs)
In addition to outstanding academics, SIU fosters student leadership opportunities. The The Fashion Club is active in the local community, having produced fashion shows in coordination with local retailers, as well as window displays for various merchants at Carbondale's University Mall. Since the organization is student-run, you decide the projects. Check out list of all RSOs.
Contact Information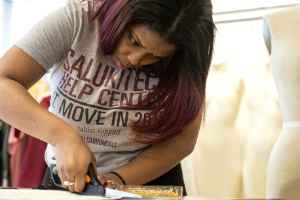 Dr. Laura Kidd,
Program Director
311D Quigley Hall
875 S. Normal Ave.
Carbondale, IL 62901
Ph: 618-453-1981
lkidd@siu.edu
Kijoung Na,
Academic Advisor
1121 Communication Building
1100 Lincoln Drive
Carbondale, IL 62901
Ph: 618-453-1240
kijoung.na@siu.edu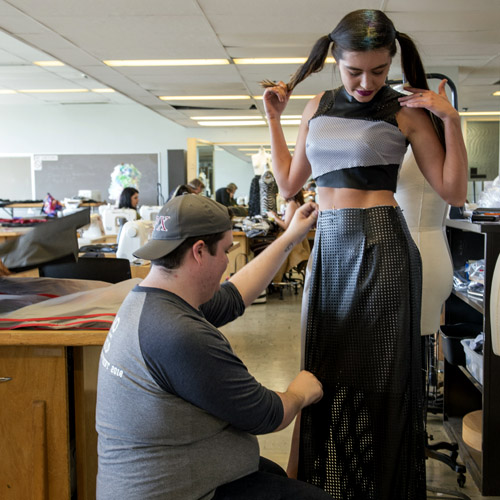 Helpful Info
The 48 credit specialization requirements are a subset of the overall Bachelor of Science Degree requirements.
---

Check out the Curricular Guide (PDF) to preview your semester class list for this four year degree or view all related courses.
---
Here is a list of Styling Course Electives (PDF) to help you choose your electives.
Careers as a Fashion Stylist
Fashion stylists work for designers, fashion houses, magazines, newspapers, retailers, online merchandisers, catalog publishers, television and film production houses, public relations firms, advertising agencies, and music producers.
They may work as wardrobe consultants for agents, celebrities (e.g., in the sports or entertainment industries), or wealthy clients to prepare their clients for important events. Many stylists establish their own businesses as independent contractors. They give seminars or conduct classes with individuals, groups, or companies to provide information about fashion and accessories. Fashion stylists evaluate clients' physical attributes, lifestyle, and fashion style and recommend fashion choices that will assist clients to achieve and maintain their desired image.
A fashion stylist has specific responsibilities for a photo shoot, fashion show, music video, film or event. Fashion stylists plan creative solutions to a design brief while working in teams composed of photographers, designers, lighting technicians, and set builders. They meet with directors or producers and gain a clear vision of the overall goal; they are then responsible for assembling apparel, accessories, props, and essentials for creating a desired image. Fashion stylists scout locations create a mood by selecting and setting up appropriate props, fashions, accessories, and models to fit the theme. They coordinate colors and styles and ensure that everything is ready.