Main Content
To help supplement students in their academic endeavors, our school facilities include teaching studios, a model shop, a resource library with sample room, as well as a full range of profession-related applications, which help students develop critical and necessary digital application skills.
Studios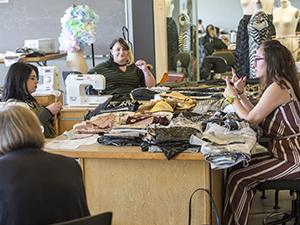 Dedicated studios located in Quigley Hall are provided for all sophomores, juniors and seniors in the School of Fashion Design. Students are issued 24-hour building passes and a studio key. The room is organized in a large open space which encourage student interaction and provide informal jury presentation space. All studios are equipped with Wireless Internet.


Computer Graphics Lab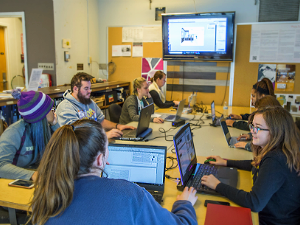 The program's computer graphics lab is a modern well-equipped facility that provides access to an array of peripheral equipment that includes printers, scanners, and plotters. Our software subscription provides access to the latest releases of a full range of profession-related software applications.
Gallery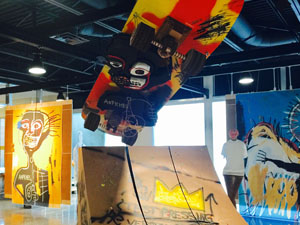 The Gallery is located in room 119 at Quigley Hall. This state-of-the-art space serves as the primary location for students to display their work.