Main Content
Bachelor of Science in Fashion Studies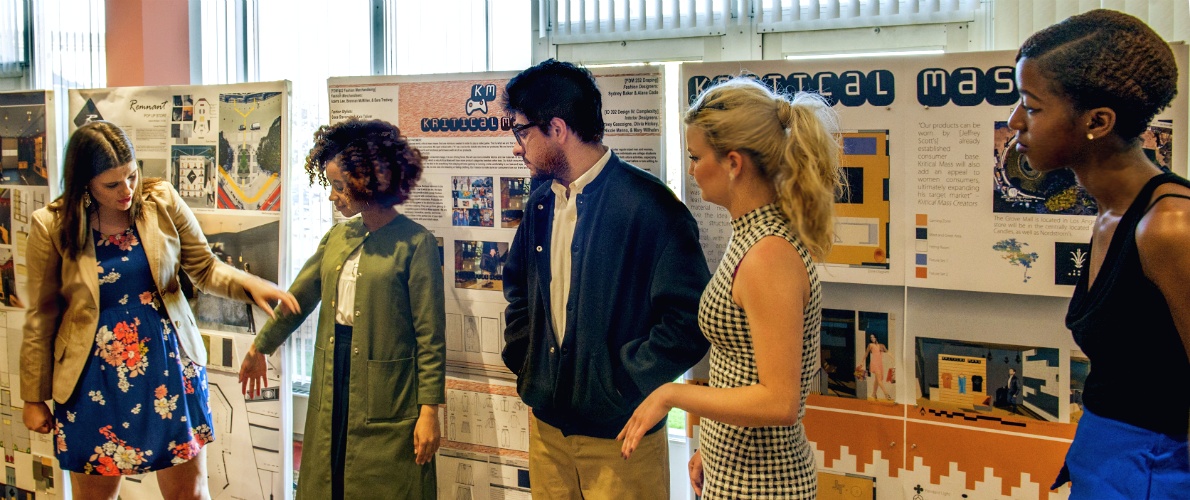 Design your future.
The four-year Fashion Studies results in a Bachelor of Science degree and provides a foundation on which students build specialized knowledge of the fashion and beauty industries. SIU is the only public university in Illinois that offers the fashion styling specialization, as well as the only one that provides fashion design as a separate specialization.
Small classes taught by faculty provide you with the opportunity to learn through individual mentorship. Through hands-on projects, you'll get real-world work experience and learn how to manage your time and meet deadlines.
Degree Requirements
We offer the beginning level of education for those who intend to pursue a career in fashion. The skills you develop in this program are the key to your success in the fashion industry. You can view the degree requirement and details below.
The amount of information covered, the frequency of assignments, and the pressure of due dates create a fast-paced atmosphere. To be successful, you must be able to handle multiple projects simultaneously and manage your time wisely. While facilities are provided for use, you are responsible for the cost of supplies, personal equipment, and field trips necessary to the successful completion of the program.
Specializations
You'll have the opportunity to take classes in all three specializations, giving you a well-rounded education in the fashion industry. You also have the option to earn all three specializations, if desired.
Within each specialty, a structured sequencing of courses provides for gradual interactive development of required knowledge and skills. This preparation is combined with the University Core Curriculum courses to offer a comprehensive path for advancement.
Student Organizations
In addition to outstanding academics, SIU fosters an environment of student leadership. The The Fashion Club is active in the local community, having produced fashion shows in coordination with Macy's at Carbondale's University Mall and created window displays for various mall merchants. Since the organization is student-run, you decide the projects. Check out the student organizations list.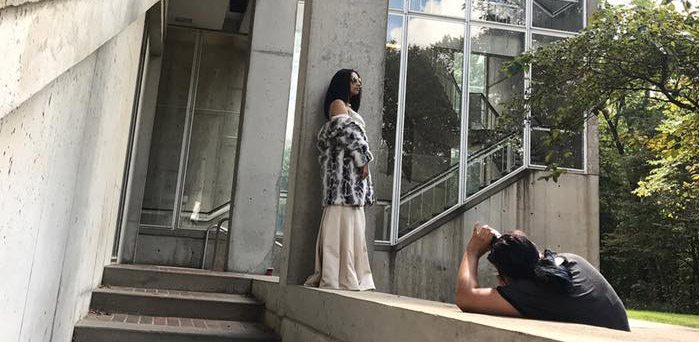 Scholarship and Aid
Fashion Studies students are eligible for a variety of scholarship opportunities through the University. Also 90% of all of our students receive financial aid.
Projects, Competitions, and Trips
Nearly all course projects are hands-on. You'll create trend boards, presentation boards, and garments, as well as performing client styling, managing photo shoots, and writing ad copy.
Fashion design students cap their senior year with a live fashion show presentation of their final portfolios. They are responsible for every detail from concept development to fashion illustration, managing their own fabric sourcing, patterning, construction, model and music selection, and accessory coordination. From modeling to behind-the-scene coordination, between 100-200 students across campus are involved in this well-attended annual event.
Each spring, students can attend the field trip to
Nashville, TN
for Fashion Week, touring studios of fashion designers, stylists, and merchandisers. Some students also choose to participate in the
Banson NYC
fashion experience. These trips prove to be invaluable networking opportunities for SIU students.
Facilities
As a Fashion Studies student, you'll have access to the school's computer lab with fashion design software, a styling lab complete with photography equipment, two sewing labs, and a specialized lecture room. Advanced fashion design and styling students have 24-hour access to labs when enrolled in class specific to that lab.
Fashion Careers
The median salary for fashion designers according to the U.S. Bureau of Labor Statistics is $73,790. Participation in work experience, internships, externships and volunteer activities is recommended to enhance the academic curriculum. In addition, educational travel opportunities are provided allowing students to visit major fashion market cities with on-site business appointments. Graduates who pursue advanced studies can attain more responsible positions with the possibility of rising to top professional levels.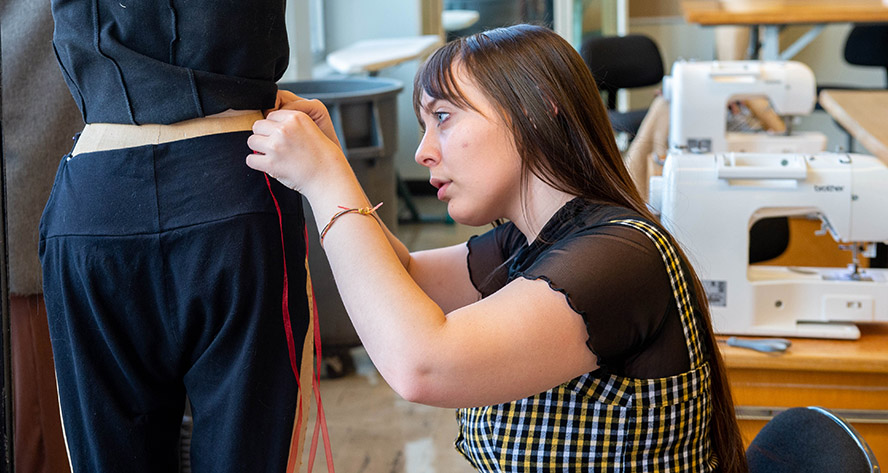 Computer Requirements
Minimum Laptop Specs:
Windows 10 Home
Any Intel Processor (Core i3, i5 or i7, Xeon, Pentium) or AMD Processor with SSE2 technology.
Single Core or Multi-Core
8 GB Memory
5 GB of free Hard Drive space (required for Windows to work)
1280 x 1024 Resolution
PC Computer Only 
Recommended Software:
Visit SalukiTech for help with software solutions or for a discount on computer purchases.
Selective Admission and Grade Requirements
Prospective transfer students should concentrate on completing courses articulated or approved as substitutes for our University Core Curriculum requirements. Before taking courses that appear to equate to the professional sequence, you should first consult with a program representative or the online Saluki Transfer Estimator Portal (STEP).
Students must pass all Fashion Studies prefix courses with a minimum grade of C to satisfy prerequisites and to graduate. If a student receives a grade of F three times in the same course, the course cannot be retaken. Students cannot repeat FDM Prefix courses in which they received a grade of C or better.