Main Content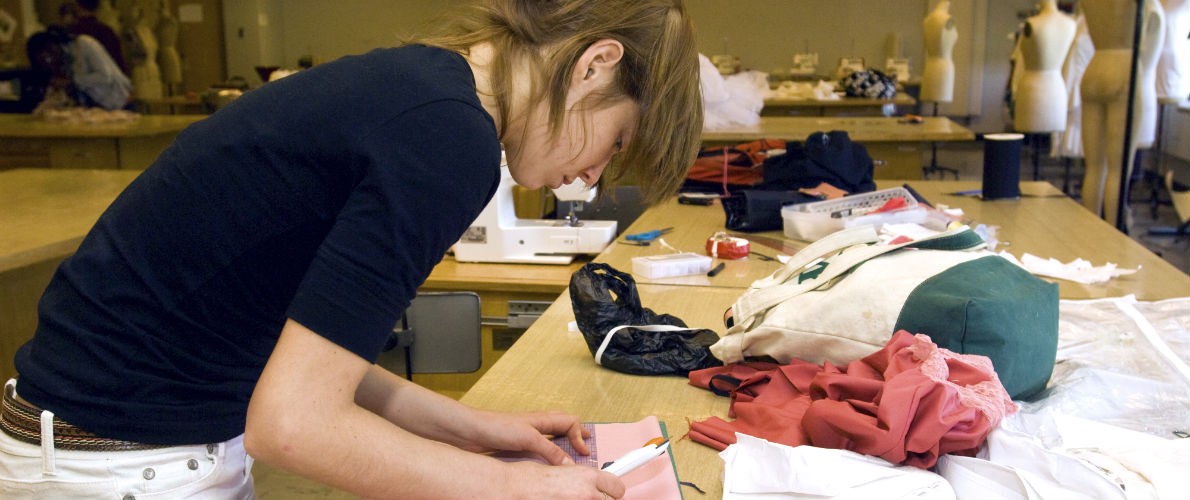 In the fashion design specialization, you'll learn all facets of the apparel and textile industries. You'll combine talent, creativity, and technical skills to produce a design or line. You'll also observe and analyze clothing styles, develop new ideas, and interpret them through fashion illustration, clothing construction, pattern making, and draping.
SIU is the only public university in Illinois that offers fashion design as a separate specialization.
Program Information
The fashion design specialization curriculum offers a focused course of study for those who intend to pursue a career in fashion design.
In addition to the core classes, you'll advance through a sequence of technical classes. The curriculum focuses on fashion design, production and merchandising strategies to develop the skills necessary to succeed in the fashion industry. Courses provide instruction in many aspects of the business including development and trends of national and foreign fashion; fibers, fabrics, and finishes basic to the selection, use and care of textiles; basic fashion production; current technology in computer-aided design; visual analysis of fashion; fashion sketching; pattern drafting; pattern grading; pattern-making techniques; draping; and history of fashion.
Our program also provides background and skills in art, history, journalism, theater, marketing, business management, production management, finance, and accounting. A variety of opportunities are available to assess student learning in fashion design, production, and textiles—including comments on garments selected for the annual senior fashion show, senior portfolio review, and even evaluation from on-site field experience supervisors. Professionally related courses include art history. Specialized classes include fashion production, construction, fashion history, pattern making, draping, experimental design, and computer-aided apparel design. Electives may include advanced fashion illustration and fashion design classes, art and design studies, photography, and theater.
Contact Information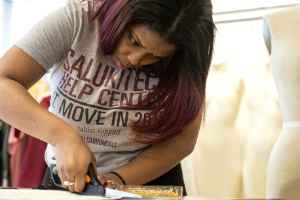 Dr. Laura Kidd,
Program Director
311D Quigley Hall
875 S. Normal Ave.
Carbondale, IL 62901
Ph: 618-453-1981
lkidd@siu.edu
Kijoung Na,
Academic Advisor
1121 Communication Building
1100 Lincoln Drive
Carbondale, IL 62901
Ph: 618-453-1240
kijoung.na@siu.edu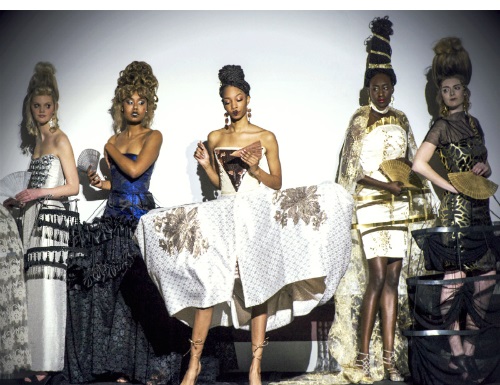 Helpful Info
The 48 credit specialization requirements are a subset of the overall Bachelor of Science Degree requirements.
---

Check out the Curricular Guide (PDF) which helps you outline what courses you would want to take each semester for this four year degree.  Also you can view all related fashion design courses.
---
Here is a list of Fashion Design Electives Guide (PDF) to help you choose your electives.
Projects, Competitions, and Trips
Nearly all course projects are hands-on. You'll create trend boards, presentation boards, and garments, as well as doing client styling, photo shoots, and writing ad copy.
Fashion design students cap their senior year with a live fashion show presentation of their final portfolios. They are responsible for every detail from concept to fashion illustration, fabric sourcing, patterning and construction, model and music selection and accessory coordination. Between 100-200 students across campus are involved with this annual fashion show, from models to behind-the-scenes.
Each spring students have the opportunity to take a field trip to Nashville, TN for fashion week, touring the studios of fashion designers, stylists, and merchandisers. Students have also participated in the Banson NYC fashion experience. These trips prove to be great networking opportunities for students.
Student Organizations (RSOs)
In addition to outstanding academics, SIU fosters an environment that provides opportunities for student leadership. The Fashion Club is active in the Carbondale community.
The Fashion Club has produced fashion shows in coordination with Macy's at the University Mall in Carbondale, as well as created window displays for various mall merchants. Since the organization is student-run, you decide the projects. Check out list of all RSOs.
Careers
Graduates of the fashion design specialization are prepared to design clothing, accessories and other soft goods. Some designers are self-employed and design for individual clients. Other designers cater to specialty stores or department stores. Most fashion designers, however, work for apparel manufacturers creating and adapting fashions for the mass market.
Some examples of careers in this area include, but are not limited to, manufacturer's representative, sales representative, production manager, inventory controller, stylist, apparel designer, textile designer, pattern maker, customer service representative, fashion illustrator, costing engineer, technical services, government or private researcher, and computer-aided design (CAD) manager.