Main Content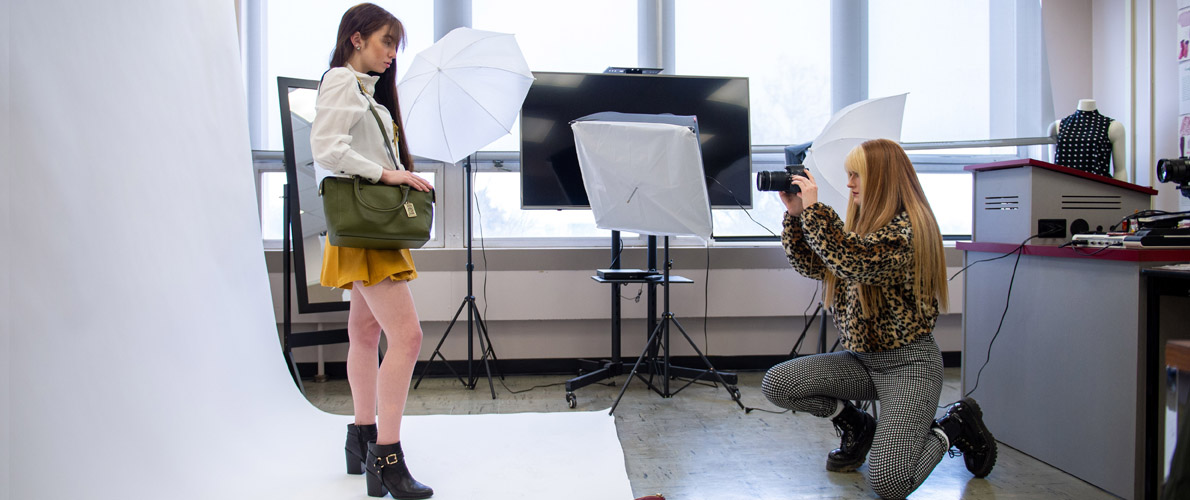 Choose Your Path
Like the careers it prepares you for, our Fashion Studies program is fast-paced.
Our three specializations help you define your career goals as you manage multiple projects, deadlines, and field trips. We'll help you find internships and relevant volunteer activities, and we'll encourage you to turn work experience into college credit.
In the fashion design specialization, students learn about all facets of the apparel and textile industries from raw materials to the consumer. This encompasses knowledge of textiles and fashion design from product development through promotion and distribution.
The fashion merchandising specialization offers an in-depth study of the process of planning, negotiating, acquiring, selling and evaluating merchandise throughout the distribution channel. It is designed for students interested in product sales careers at the wholesale or retail level.
The fashion styling curriculum focuses on professional practices necessary to be a successful fashion stylist. Students may select professional electives in Cinema and Photography, Communication Studies, English, Journalism, Music, Radio, Television, & Digital Media, Sociology, and Theater to customize the program to their interests.