Main Content
Architecture
I am a licensed architect with thirty years of professional experience mostly in Chicago. During this time, I also taught part-time at schools in the Chicago area and London. I divide my time between Edinburgh, Scotland where I am completing my PhD in architectural history at the University of Edinburgh and Chicago.
My professional work includes the design of residential, small commercial, and institutional buildings. My architecture degree is a B. Arch from the University of Cincinnati. I also have a master's degree in Architectural History from the University of Virginia.
I have presented my research at conferences in many venues including the Rijksmuseum in Amsterdam, the University of Amsterdam, University of Cape Town, and Oxford University. I am a Member of the American Institute of Architects and an International Chartered Member of the Royal Institute of British Architects.
At SIU Carbondale I teach Research Methods and Programming, Global Traditions in Architecture, and Special Topics in Architecture.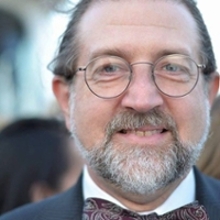 Phone: 618-453-3734
james.irwin@siu.edu