Main Content
Rolando Gonzalez-Torres, PhD

,

Interim Director, Associate Professor
Architecture & Interior Design
Architect and educator with more than 25 years of experience of teaching on higher education centers in Mexico, Spain and the USA. He received a PhD in architecture from the Universitat Politècnica de Catalunya (Barcelona Tech); a Master of Arts in Education from Western Kentucky University; a Master of Landscape Architecture from Texas A&M University; and a Bachelor of Architecture from Instituto Tecnológico de Monterrey, México.
Previous to his appointment at SIU, he was a professor in the Camilo José Cela University at Madrid; the Tecnológico de Monterrey at Mexico City and Monterrey campus; as well as in Arte A.C. and Universidad Mexicana del Noreste, also at Monterrey, Mexico.
Research Interests
The built environment related to a socially sustainable development (the appropriate dwelling + the user as a recipient) and the identification of habitat as a human and social phenomenon that occurs where response to the fundamental requirements of the individual abode from their socializing interaction and participation. Moreover, the ethical component within architectural solutions considering that human habitat is the result of man's presence over the environment, a physical entity in various forms and developments, and marked by the historical and geographical circumstances around it.
From 2003 to 2007 he worked in GIRAS GRUP (International Research Group, Architecture & Society) which belongs to Polytechnic University of Catalonia (Barcelona Tech), and from 2007 to 2013 he was included in the research group within the Architecture Department of Camilo José Cela University, Madrid Spain. Board Member of the International Scientific and Technical Committee & Editorial Review for the World Academy of Science, Engineering and Technology, CT; Reviewer on the Journal of Civil Engineering and Architecture research board team from Ethan Publishing Company, El Monte, CA; Associate Editor on the International Journal of the Constructed Environment for Volume 7 issue 4.
He has written papers on assorted topics of Social Studies related to Architecture and the built environment for conference presentations at different locations of the US as well as Barcelona, Madrid, Lisbon, and Krakow.
Editors as Routledge and Ethan Publishing Co. have published articles about him in recognized print and on-line journals of international interest.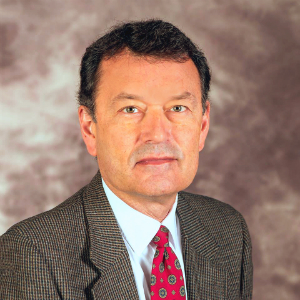 Quigley Hall 406
618-453-1982
rgonzalez@siu.edu
Education
PhD. in Architecture – Universitat Politècnica de Catalunya, Spain 2008
Master of Arts in Education – Western Kentucky University 2001
Master of Landscape Architecture – Texas A&M University 1996
Bachelor of Architecture – Instituto Tecnológico de Monterrey, México 1981
Awards
Two Architectural Design awards Crystal Calli of the C.A.N.L.'s VI Biennial. Monterrey, Mexico. 1991
Architectural Design award Crystal Calli of the C.A.N.L.'s IV Biennial, shared with a group of architects. Monterrey, Mexico. 1987
Courses Taught
ARC 252  Design II: Order
ARC 351  Design III: Context
ARC 352  Design IV: Complexity
ARC 353  Architecture Vertical Studio
ARC 451  Design V: Urban Design and Community
ARC 452  Design VI: Integration
ARC 550  Regional Architecture Studio
ARC 551  Comprehensive Design Studio
ARC 554  Graduate Architectural Design Studio Thesis II