Main Content
Bachelor of Science in Technical Resource Management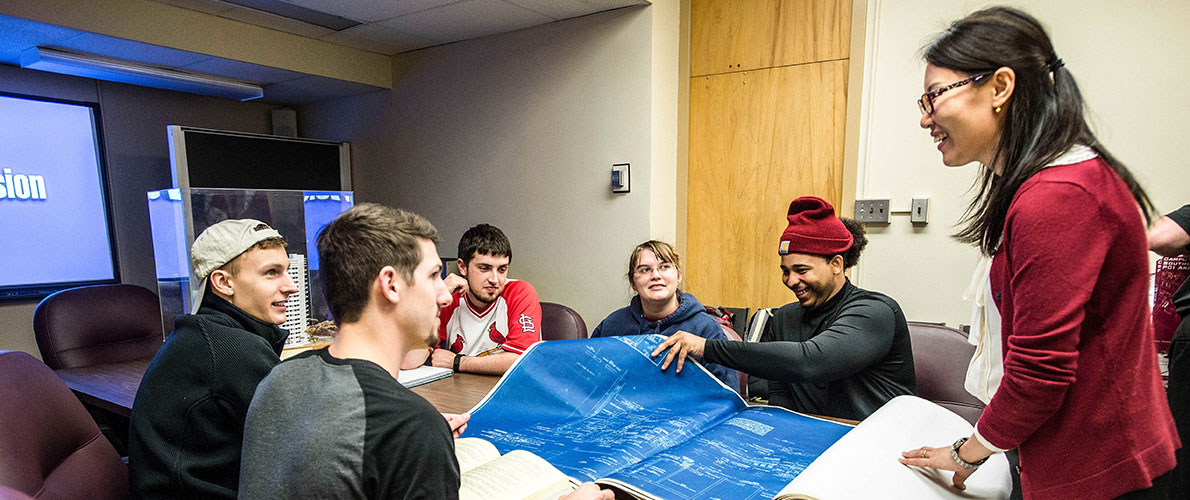 Our program is designed to provide students with the 21st Century knowledge and skill sets to meet the in-demand employment needs of the American workforce. The Technical Resource Management program builds upon your educational and occupational experiences with courses selected to meet technical career objectives. The coursework is designed to develop foundational knowledge and insights to leading personnel in areas like quality control, labor-management relations, finance, business law, statistical analysis, and project management.
The TRM program is available in two convenient formats: online and on-campus. As an online student, you'll learn from the same outstanding, career-related curriculum as on-campus students do, and with the exact same expert faculty. You'll have access to many resources like Morris Library, the Career Development Center, The Writing Center, one-on-one tutoring and more available to you as a Saluki, even online.
Degree Requirements
The Technical Resource Management degree program can be earned by fulfilling the requirements for the Bachelor of Science degree.
Total Degree Requirements:

 

120 credit hours
University Core Requirements:

 

39 credit hours
Major Requirements :

 39

 credit hours
Career Electives: 42 credit hours

Associate in Applied Science degree (A.A.S.) from an accredited institution meets this requirement or up to 30 of these hours can come from Work Experience and Occupational/Technical Training.

Check out the Curricular Guides, Technical Resource Management, Organizational Development which helps you outline what courses you would want to take each semester for all four years. View all related undergraduate courses.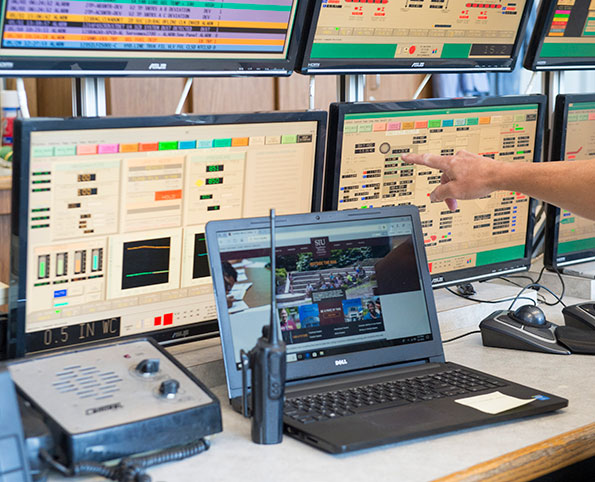 Specialization
The Organizational Development specialization provides you with a comprehensive curriculum in the management of technical enterprises. You will have the opportunity to explore the labor-management relationship, the relevance of technology and innovation to international trade, the management of a sustainable enterprise, the fiscal and legal aspects of management, and the professional development of the individual, as well as selected special topics.
The broad perspective of the specialization equips graduates for mid-level positions in almost any industry.
TRM 332 Labor-Management Relations
TRM 361 Fiscal Aspects of Technical Management
TRM 362 Legal Aspects of Technical Management
TRM 363E Employee Relations
TRM 421 Professional Development
TRM 440 Technology and Management of Sustainable Enterprises
Capstone Option
This Capstone-approved program gives you credit for what you already know, and builds on that base to enhance your skills and career opportunities with relevant, career-oriented coursework that you can apply to your new career or advance in your current work environment.
If you're entering the TRM program with an A.A.S. degree from a wide variety of technical-related disciplines, you may be eligible for the Capstone option. For capstone students, University Core Curriculum requirements are reduced from 39 credit hour requirement for most students to a 30 credit hour requirement. This means you can earn a bachelor's degree in just 60 additional credit hours - and, you can do this on campus or online to better fit your busy life.
Internships
We encourage you to participate in co-ops and internships. Working with your professor, you will participate in an occupational internship consistent with your academic program and career goals.
These opportunities allow you to:
Learn about industry and engineering from the inside.
Gain self-confidence, independence, leadership and interpersonal skills.
Acquire hands-on experience to complement classroom theories and methods.
Obtain a professional experience for their resume.
Is TRM Right For You?
Technical Recourse Management is designed to:
Be a transfer- and Capstone-friendly program. You may be able to transfer your associate degree from an accredited institution (A.A., A.S., A.A.S.)
Articulate ANY Technical A.A.S. degree or similar accredited technical associate degree (normally considered a terminal degree)
Accept both active-duty Military and Veteran education and experience for college credit
Provide non-traditional and working adult students an opportunity to build on past education and work experience, and help give opportunities for upward leadership and management
Assist displaced workers and place-bound individuals looking for other opportunities in technical leadership and management advancement. TRM is a WIOA certified training program
Provide an educational path for Union Apprentices and Journeymen to a B.S. degree through the evaluation of Apprentice Training Courses to Educational Credit
Enhance your Degree
Adding a minor  to your degree can enhance your resume credentials and set you apart from the rest, add to your skillset and build to on your current knowledge, and compliment and enhance your degree. Here are a few of the minors that pair perfectly with a TRM degree.
Careers
The diverse technical backgrounds of TRM graduates have led to employment opportunities within a wide variety of industries.
Careers includes:
Labor-Management Relations
Legal Aspects of Technical Management
Fiscal Aspects of Technical Management
Project Management
Managing Quality
Sustainability
Operations Management
Work Center Management
Professional Development
Technical Communications
Scholarships
The School of Applied Engineering and Technology offers a wide variety of scholarships designed to provide financial support for students to help pay for a college degree. These funds enable students to obtain the education they may not have access to otherwise. Scholarships go further than being financial aid for many students. They reward deserving students with the ability to afford higher education.
Contact Information
Julie Dunston
Program Director
Engineering D105
1230 Lincoln Dr.
Carbondale, IL 62901
618-536-3396
dunston@siu.edu
John Legier
Program Director
Engineering D113
1230 Lincoln Drive
Carbondale, IL 62901
618-453-8830
jlegier@siu.edu
Carolyn Smith
Program Coordinator
Online Academic Advisor
Engineering D131
1230 Lincoln Drive
Carbondale, IL 62901
618-453-7828
carolsmith717@siu.edu
Rita Medina
Academic Advisor
Engineering D104
1230 Lincoln Drive
Carbondale, IL 62901
618-453-2261
rita.medina@siu.edu