Main Content
B.S. in Industrial Management and Applied Engineering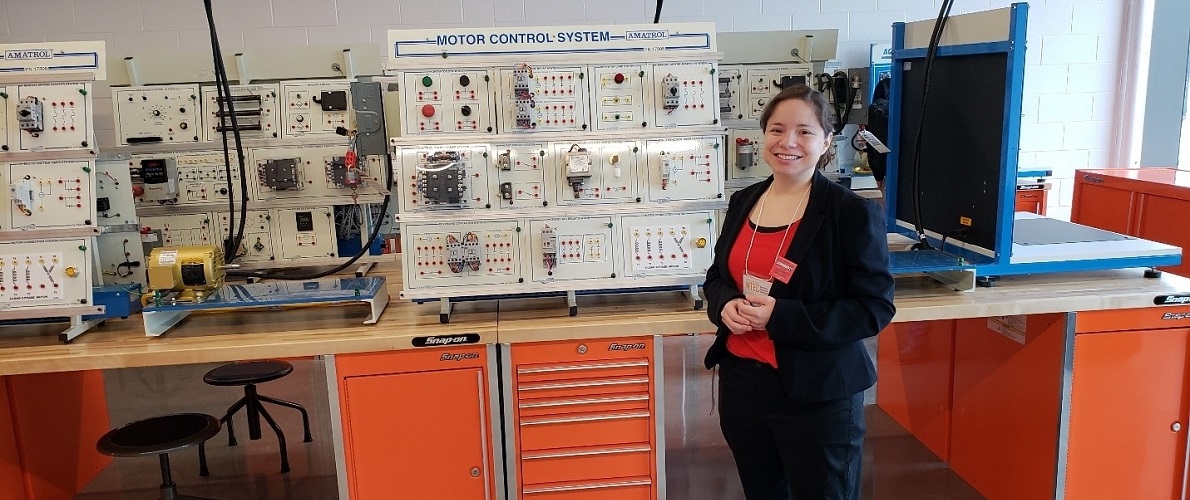 Industrial Management and Applied Engineering focuses on the management and business aspects of manufacturing. Highly demanded technical areas of the program include lean manufacturing, Six Sigma, supply chain, computer-aided manufacturing, manufacturing processes, and robotics. A well-rounded curriculum provides graduates with a variety of career options as engineers, managers, and supervisors.
Thinking of starting at a community college and transferring to SIU? We've got transfer arrangements with several community colleges that will make transferring into this major a simple porcess. Our Capstone Option makes it possible for those who hold an associate in applied science (A.A.S.) degree in a wide variety of manufacturing-related disciplines to complete the Bachelor of Science degree requirements within two academic years.
Degree Requirements
The Industrial Management and Applied Engineering degree program can be earned by fulfilling the requirements for the Bachelor of Science degree.
Total Degree Requirements:

 

120 credit hours
Foundation Skills:

 

13 credit hours
Disciplinary Studies:

 23

 credit hours
Integrative Studies:

 

3 credit hours
Major Requirements :

 (6)+81

 credit hours

Check out the On Campus Curricular Guide and the Off Campus Curricular Guide which helps you outline what courses you would want to take each semester. View all related undergraduate courses | Textbook List
Minors
The Continuous Improvement minor is designed to introduce undergraduate students to continuous improvement methodologies and tools that are applicable across a wide variety of industries from manufacturing to healthcare to service.
The STEM Leadership minor is a (inter-disciplinary) minor designed to to prepare STEM students with foundational technical leadership knowledge.
Accelerated Masters
Our Accelerated Master's program allows our top students to complete the Quality Engineering and Management (QEM) program in about a year. IMAE students with senior standing and a GPA of 3.5 are eligible for the Accelerated Master's program.
Students pursuing their Master's degree in QEM after completing their Bachelor's degree in IMAE will be able to apply up to 9 hours of approved IMAE coursework towards the QEM degree.
Professional Development Sequence:
Lean Six Sigma
The PDS in Lean Six Sigma enhances the marketability and training of students wanting to pursue careers in quality management and process management. Enrollment in the major is not required to complete the program. The PDS will require the successful completion of:
IMAE 450- Project Management
IMAE 465- Lean Manufacturing
IMAE 470a- Six Sigma Green Belt
IMAE 470b- Six Sigma Green Belt II
Earn Your Degree From Anywhere!
The Industrial Management and Applied Engineering degree has three methods of delivery for maximum flexibility.
Traditional face-to-face delivery mode on the Carbondale campus
Off campus on military and community college locations
Completely online.
Off Campus locations
Illinois
Funding
There are several forms of Financial Aid accepted by Southern Illinois University.
Military students may apply for Tuition Assistance. More information can be found through SIUC's Extended Campus website through the following link: Military TA. Please notify your advisor each semester of the form of assistance you are using for proper certification and invoicing.
Civilian students using Employer Tuition Reimbursement must provide a letter or forms prior to the start of the semester with invoicing procedures from your employer and an agreement for direct tuition reimbursement. Pell Grant and Loan paperwork can be obtained online through the Financial Aid Office. Go to the Veterans Services website to find out more.
Illinois Veteran's Grant (IVG) is available to eligible Illinois Veterans. See base coordinator for application or provide your IVG acceptance letter to receive this benefit.
Student Organization
The American Society for Quality (now, ASQ Global) is the world's leading membership organization devoted to quality. ASQ at SIU is a student chapter for ASQ's St. Louis Region, and a RSO on Campus. The organization's objective as a professional association is to advance learning in the areas of quality improvement, exchange knowledge with experts in the area, and to share ideas with industry peers. Their major event is the annual SIU ASQ conference, held on the Carbondale campus, in the areas of quality, reliability and Six Sigma.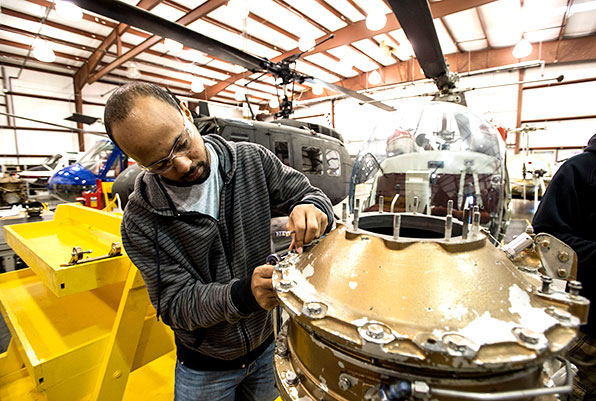 Careers
Most graduates take jobs as Engineers or Managers. Many students have significant work experience, and they elevate their existing jobs to a higher level when they graduate. Others enter entirely new careers. Graduates have a broad array of career choices. Recent graduates have started careers in manufacturing, retailing, communications, health, law enforcement, computers, and as military officers.
Industrial management professionals develop and direct production techniques and oversee the distribution of products and services. It can be a financially rewarding profession – the median salary for industrial managers is $100,000.
Contact Information
Julie Dunston
Program Director

Engineering D105
1230 Lincoln Dr.
Carbondale, IL 62901
618-536-3396
dunston@siu.edu
Rita Medina
Academic Advisor
(On-Campus)
Engineering D104
1230 Lincoln Drive
Carbondale, IL 62901
618-453-2261
rita.medina@siu.edu
Carolyn Smith
Program Coordinator
(Off Campus Locations)
Engineering D131
1230 Lincoln Drive
Carbondale, IL 62901
618-453-7828
carolsmith717@siu.edu
Marilyn Updike
Program Coordinator
(Online Program)
Engineering D131
1230 Lincoln Drive
Carbondale, IL 62901
618-453-7989
mmupdike@siu.edu