Main Content
Post-Baccalaureate Certificate (Cybersecurity)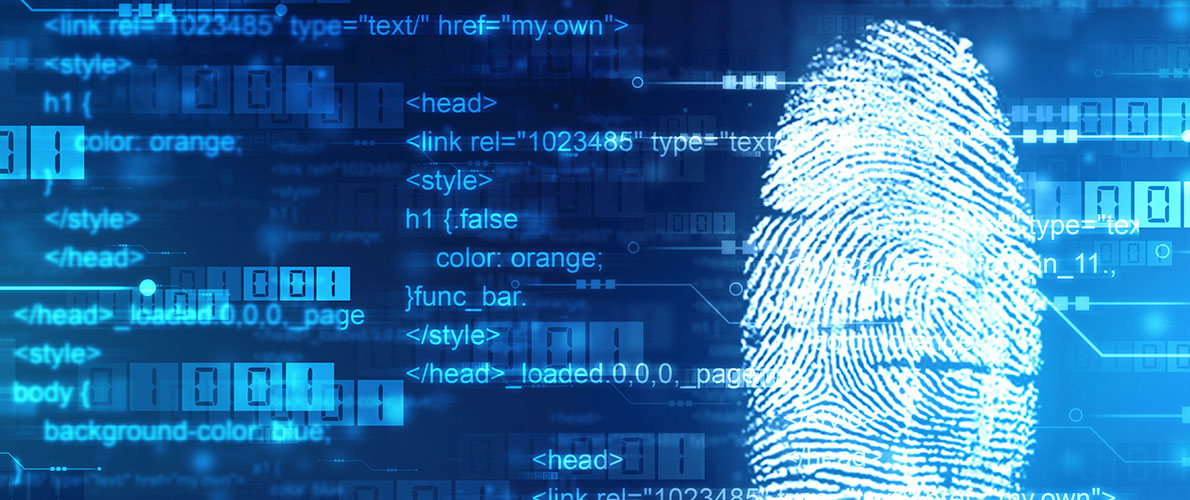 BROADEN YOUR CYBERSECURITY KNOWLEDGE AND GROW YOUR CAREER IN JUST ONE YEAR.
The post-baccalaureate certificate in cybersecurity enables you to focus on and advance cybersecurity knowledge, skills and abilities in only six courses. Cybersecurity is a rapidly growing field with expected growth for years to come. Our curriculum is designed to prepare you for exciting opportunities in the field.
Certificate Program
For more information, contact
ITEC Graduate Program Director
Carbondale, IL 62901
618-453-7253
itec@siu.edu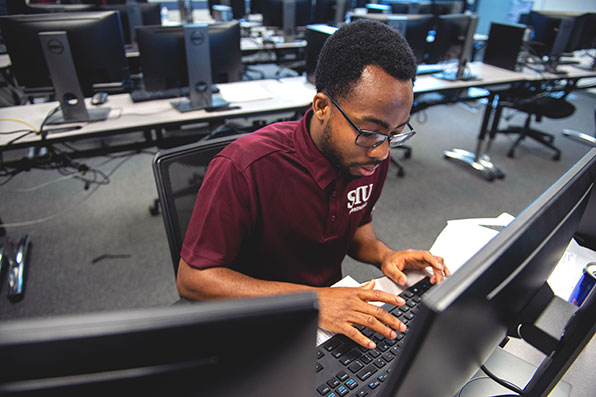 Bridge Program
Don't have a computing background? Not a problem! Our online "Bridge Program" will get you up to speed with the foundation courses you'll need for certification. All prerequisites for these courses must be fulfilled prior to enrollment in each course. Bridge Program courses include:
ITEC 209 - Introduction to Programming
ITEC 216 - Information Security Fundamentals
ITEC 224 – Network Fundamentals 
Admission Requirements
Bachelor's degree, related field preferred but not required
Minimum GPA of 2.7/4.0 in the last two years of Bachelor's degree
More information can be found in the SIU Graduate Catalog
Ready to Apply?
Apply directly to the program by emailing the following items to the Graduate Program Director at itec@siu.edu.

Completed Certificate Application Form 
Resumé
Unofficial Transcripts
Statement of purpose highlighting career and educational goals (one page, single-spaced)

Once accepted into the certificate program, if you are not already enrolled with the graduate school you will need to apply to the SIU Graduate School as a non-declared student. You can apply at gradschool.siu.edu/apply.
Requirements & Required/Elective Courses
Students enrolled are required to complete 18 credit hours from the pool of eight graduate level cybersecurity courses listed below. Enrollment and faculty availability determine which electives are offered each year.
All prerequisites for certificate courses must be fulfilled prior to enrollment in the subsequent course. The SIU Graduate Catalog provides more information about course descriptions and prerequisites.
Students enrolled in the certificate program must maintain a GPA of no less than 3.0 in all coursework counting towards the certificate.
Maximum time allowed to complete all requirements for the certificate is six years from the date of admission to the program.
Required Courses (12 Credit Hours): 
ITEC 501 - Cybersecurity Fundamentals

ITEC 502 - Secure Cloud Computing

ITEC 503 - Cyber Physical Systems Security

ITEC 506 - Cyber Forensics
Elective Courses (6 Credit Hours, choose 2 courses): 
ITEC 505 - Cybersecurity Metrics and Quantitative Approaches

ITEC 507 - Social Computing and Cyber Intelligence

ITEC 509 - Advanced Topics in Cybersecurity

ITEC 511 - Cybersecurity Research Project
Other Information
Cohorts begin each fall.
The certificate can be completed in as little as one year (fall, spring, summer) by taking two classes each semester.
Certificate programs do not lead to a degree, but all certificate hours can be counted toward a graduate degree program if one with similar requirements is available.
Upon completion, the student will receive a printed certificate and the earned certificate will be noted on the student's transcript.
A student may withdraw from the certificate program at any time by sending an email to gradregistration@siu.edu. There is no penalty for withdrawing from a graduate certificate program, but withdrawal from courses in progress must follow the rules of registration for eligibility for a refund, etc.
School of Computing | College of Engineering, Computing, Technology, and Mathematics | 618-453-7253 |