Main Content
Bachelor of Science in Information Technology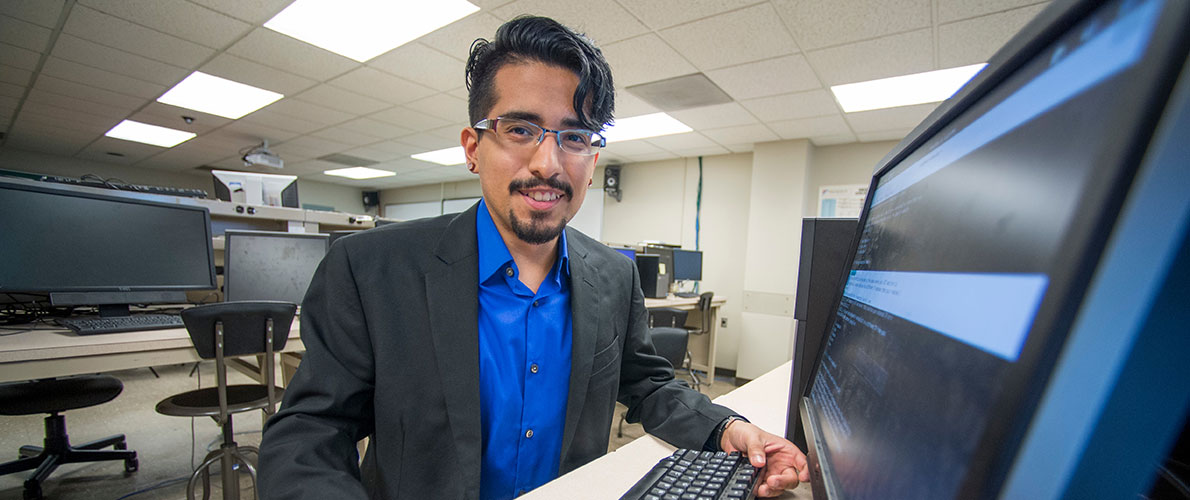 A smart degree choice designed for maximum career flexibility and satisfaction.
The ITEC program focuses on the practical application of technology. It's taking theory into the world. Our faculty and advisors are industry professionals — and that means they bring real experience to the classroom. They'll help you learn how to use IT to solve problems in the business world. And they'll help you learn to get out in front of changing technology trends. We keep our class sizes small and faculty-taught so we can give you the individual attention you need to find your way in this fast-growing, ever-changing career field. Computer networking and communications, computer and information security, web technologies, data management, programming — you'll have access to every area of IT, and the contacts that will help launch your career.
Degree Requirements
The  degree program can be earned by fulfilling the requirements for the Bachelor of Science degree.
Total Degree Requirements:

 

120 credit hours
Foundation Skills:

 

24 credit hours
University Core: 39 credit hours
Approved Electives:

 15

 credit hours
Additional Electives:

 

15 credit hours
Major Requirements :

 27

 credit hours

Check out the BS Curricular Guide, which helps you outline what courses you would want to take each semester for all four years. View all related undergraduate courses.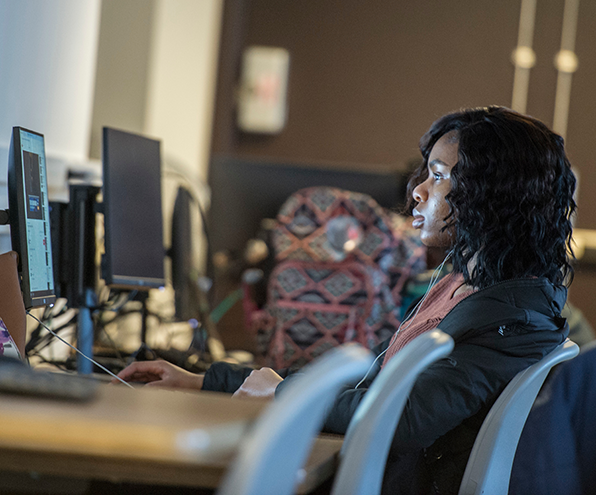 Online Option
Complete the program from anywhere — online! Online is the same curriculum as on-campus, but you can complete the work on your schedule. Whether you are an incoming freshman or transferring from a community college or another university, our advisors will help you design a program that fits your needs.
Stand out from other job candidates — complete a required internship or senior project. If you have worked in the IT field now or in the past, you may qualify for work experience credit to satisfy this requirement. Be sure to let your advisor know if you have real world IT experience!
Scholarships
We recognize the importance of quality education and are dedicated to helping you find a way to achieve your higher education goals. SIU awards more than $20 million in scholarships to undergraduates each year. More than $6 million dollars is awarded to new students each year. And, about 5,500 incoming students are awarded scholarships each year.
Minor in Information Technology
The ITEC minor provides a solid foundation of IT skills and knowledge. Because nearly every field uses information technology, the Information Technology minor is an excellent complement to any degree program. The minor requires 18 credit hours consisting of two required and four elective classes. You can use those electives to tailor the minor to your interests. The minor can be completed on campus or online.
Capstone Program
The Capstone Option puts you in the fast lane to a bachelor's degree if you already hold an Associate in Applied Science (AAS) degree, or equivalent certification. How? We'll abbreviate your University Core Curriculum requirements. Instead of the 39 credit hour requirement for most students, Capstone students have a 30 credit hour requirement. That means you can earn a bachelor's degree in just 60 additional credit hours.
SIU has developed physical and virtual labs to provide our students with the most advanced technology in the field. We have dedicated classroom laboratories for teaching hands-on cybersecurity, system administration, networking, Internet of Things, virtualization, and more.
Our virtualized labs provide access to the same tools, applications, and technologies from industry-leading manufacturers and vendors to both on campus and online students.
These resources from our Academic Partners provide all Information Technology students with access to cutting edge technology and many offer discounted or free certification exams.
Registered student organizations (RSO) are great for gaining valuable experience outside the classroom, polishing leadership and communication skills, making new friends, and making a difference. In addition to numerous campus wide RSOs, the Information Technology program is home to three of its own RSOs: Security Dawgs, Tech Dawgs, and Women in Cybersecurity. Students from many majors join our RSOs. You should too!
Contact Information
To request more information, contact:
Belle Woodward,
Program Coordinator
ASA 106
1365 Douglas Drive
Carbondale, IL 62901-6614
618-453-7208
bellew@siu.edu
Mary Fischer,
Academic Advisor
Engineering D104
1230 Lincoln Drive
Carbondale, IL 62901
618-453-2261
cajun@siu.edu
Careers in Information Technology
The U.S. Bureau of Labor Statistics (BLS) projects IT jobs to grow faster than general work force jobs over the next several years. For 2021, the BLS estimates the median IT salary at about $97,430 per year, well above the national norm. This means exciting opportunities for IT degree holders!
Graduates of our program have an excellent hiring record, with many receiving job offers before graduation. The variety of opportunities is endless. Armed with a degree in Information Technology from SIU, you can picture yourself working for almost any organization in:
Application development
Consulting
Cybersecurity/Information security
Data analytics
Data management
Database administration
Infrastructure architecture
IT administration
IT/Business analysis
IT/Computer support
Network administration/architecture
Network security
Programming
Project management
Software development
System administration
Systems analysis
System integration
Web/mobile development
And many more!!!!
School of Computing | College of Engineering, Computing, Technology, and Mathematics | 618-453-7253 |