Main Content
Lisa Brooten

,

Associate Professor
Radio, Television, and Digital Media
Lisa Brooten holds a Ph.D. in international telecommunications and an MAIA in international development studies from Ohio University. Prior to that, she worked for years in community radio in Philadelphia and had a professional stint in radio production with the show "Fresh Air with Terry Gross" distributed by National Public Radio.
She then spent nearly seven years living and working in Southeast Asia, both in rural areas home to refugees and in the region's largest cities. Her work focused initially on Burmese independent media in opposition to the country's military dictatorship, and more recently on Southeast Asian regional media reform movements; militarization and media; human rights and media; media in nations in transition; social movement media; and community and indigenous media. She was awarded a Fulbright Research Fellowship in 2007-2008, and a 2021 Fulbright in the Association of Southeast Asian Nations (ASEAN) Research Program. She has been a member of the Fulbright Specialist Roster for Myanmar, Thailand and the Philippines, and a consultant for the Freedom House Freedom of the Press Report, PEN American Center, and Radio Free Asia Burmese Service. She is associate editor of the journal Media Asia and lead editor of Myanmar Media in Transition: Legacies, Challenges and Change (ISEAS, 2019).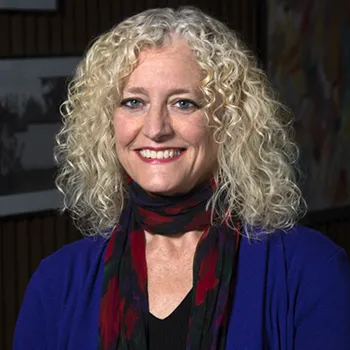 Office: COMM 1050G
lbrooten@siu.edu
Courses
RT 200 - Introduction to Electronic Media
RT 393 - Electronic Media in Society
RT 489 - Gender and/in Media
RT 489 / MCMA 497 - Gender, Media and Militarization
MCMA 534 - Qualitative Methods in Communication Research
Education
Ph.D. at Ohio University, 2003
Interests
Media and globalization, gender, alternative media, social movements, political communication, interpretive/critical research methods, ethnography.