Main Content
Radio, Television, and Digital Media
Jay Needham is a sound artist, musician, image maker, writer-editor and cultural producer who utilizes multiple creative platforms to produce his works, many of which have a focus on sound and site-specific field research. As a hearing-divergent person, Needham makes work that often involves sensing and experiencing sound across many modalities. His sound art, works for radio, visual art, performances and installations have appeared at museums, festivals and on the airwaves, worldwide. His most recent sound installation is on permanent display in the BioMuseo, designed by Frank Gehry in The Republic of Panama.
Needham is the founding co-editor of Resonance: The Journal of Sound and Culture, published by The University of California Press. His writing appears in the books Hearing Places: Sound, Place, Time, Culture and Moving Sounds: A Cultural History of the Car Radio. His research has been published in the journals, Exposure, Soundscape: The Journal of Acoustic Ecology and Leonardo Music Journal. Needham is also a member of the Humanities and Social Science Expert Group with the Scientific Committee on Antarctic Research (SCAR). He is also the Director of Graduate studies for the MFA program in the School of Media Arts at Southern Illinois University Carbondale.
He has been invited to speak and present his work at many notable programs including the Amsterdam School for Cultural Analysis, California Institute of the Arts and the School of the Art Institute, Chicago. He received his MFA from The School of Art at California Institute of the Arts.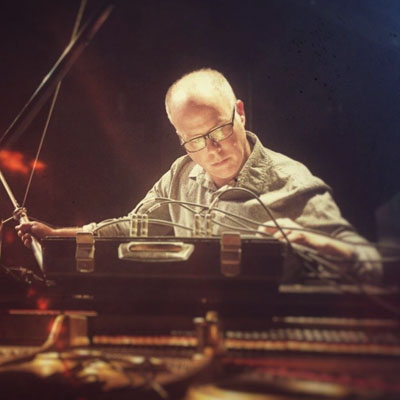 Office: COMM 1050D
jayn@siu.edu
Education
M.F.A. at California Institute of the Arts, 1989
Interests
Sound and radio art, sound and moving image, documentary radio, electro-acoustic composition and performance, media theory, acoustic ecology, sustainability and the history of science and technology.