Main Content
Marc Morris

,

Interim Dean and Professor
Marc E. Morris, a three-degree alumnus of SIU is dean of the College of Business and Analytics. He brings extensive experience in academia and the business world to the position.
Morris completed his bachelor's degree in university studies with an emphasis on business administration, an MBA in finance and a doctorate in accounting. He also earned a law degree from the University of Wisconsin.

Morris' affiliation with SIU dates to 2004, when he started as an instructor in the School of Accountancy. He became an assistant professor with a cross appointment in the SIU School of Law in 2008 and was promoted to associate professor in 2016. Appointed as interim director of the School of Accountancy in 2018, he became permanent director the following year and was promoted to Professor in 2021. He also served as interim Associate Provost for Academic Administration 2021-2022 and Co-Acting Provost in 2023.

Our dean's research interests include the role of ethics, law and accounting and how they interact with, influence and affect society. While at SIU, Morris has taught undergraduate and graduate courses on corporate taxation; partnership taxation; governmental and non-profit accounting; business associations; corporations, agency and partnership law; corporate finance; and law an accounting. He has served on a variety of university committees, including as graduate council chair, research task force chair and member of the Chancellor's Diversity and Inclusion Task Force and Chancellor's Leadership Council.

Morris served in various professional roles in the private and public sectors before entering academia. After some time in private law practice, he served as director of financial planning and administration for Cook County, Illinois and senior financial analyst and compliance officer for Siemens-ICN in Boca Raton, Florida.

He has been active in the community as well, serving on the boards of the Boys and Girls Club of Southern Illinois and the Eurma C. Hayes Center.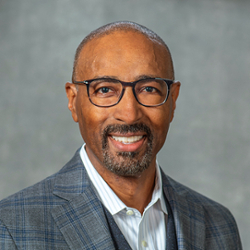 Office: Rehn Hall, 232A
Phone: 618-453-1405
memorris@siu.edu
Research Interests
Effects of securities regulation on domestic and international business entities
The relationship between incentives created by regulatory policy on capital markets and its effects on corporate governance
Financial reporting and disclosure
Regulatory compliance
Awards
School of Accountancy Lecturer of the Year - 2007, 2002