Main Content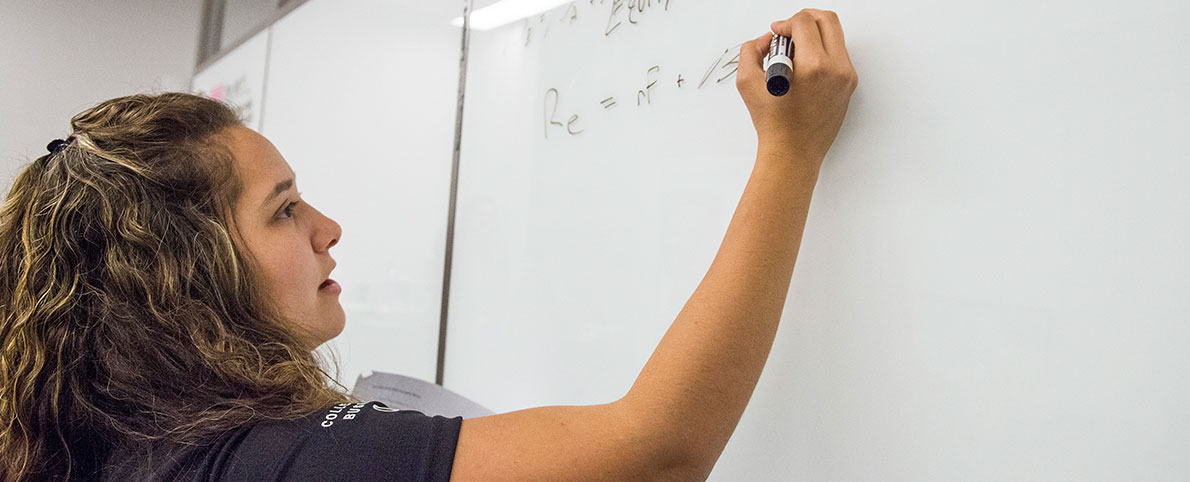 SIU offers a range of traditional business degrees in finance, accounting, marketing and management as well as degrees in agribusiness, hospitality and tourism, sports administration and business analytics.
Accounting is a perfect major for students wanting to be major contributors to nearly every firm or organization. Whether it's online or in-person, our program merges theory and hands-on learning to prepare the next generation of leaders to climb the corporate ladder.
Learning about the economics of agriculture is a rewarding path for the next generation wanting to feed the world. At Southern Illinois, our students are prepared for a career in which a large fraction of the population depends on agriculture.
From careers as a marketing executive, human resources, finance, or manager, you can get started in a variety of well-paying, in-demand fields through SIU's program in business administration.
Businesses collect oceans of data, but how can they best use all that data? SIU's Business Analytics program teaches how businesses apply new technologies in data science, artificial intelligence, and machine learning to gain competitive advantage, boost productivity, and increase profits.
Learning about critical business principles is key to being a key player in nearly every organization. Our business and administration program provides our students with exposure ot critical business principles, a thorough understanding of functional units within an organization, and the critical organizational decisions necessary in today's global business environment.
For students who enjoy solving problems through the use of numbers, SIU has the program for you. An economics degree from our program helps prepare you for careers that require strategic thinking in order to make decisions that optimize the outcome.
SIU's Finance program provides a unique, hands-on opportunity to manage a real investment fund of almost $4 million! A wide ranges of courses allow students to specialize in investments, financial institutions such as banking, or in financial management, examining how businesses manage funds to take advantage of new opportunities while also meeting current expenses.
Healthcare management is critically important when it comes to keeping healthcare facilities, such as hospitals, functioning at a high level. Our program is preparing the next generation of healthcare administrators who can keep those day-to-day services running smoothly.
For the professionals in the hospitality, tourism, and event management industries, the career opportunities are endless as are the number of locations around the globe needing highly skilled professionals. The sheer diversity of these industries means you'll never be limited in finding career satisfaction and new ventures.
Information technologies fields are constantly growing and changing on a daily basis. At SIU, our students are on the cutting edge of innovation as it continues to evolve. Our IT grads entered the field knowing the opportunities are boundless for people easily bored with the status quo and constantly imagining ways things could be better or more efficient.
At SIU, our management program is known nationally for educating the next generation of leaders. Our program is designed for students who are talented, easily tackle complex citations and have highly effective relationship skills.
Marketing is a high-demand, high-growth field for students interesting in a variety of career options. Whether you are interested in designing brand guidelines or developing communication vehicles for new products, SIU can help you develop your marketing skills.
For students aspiring to entire careers ranging from helping agencies manage day-to-day operations to overseeing large and complex economic development projects, you can get started through the SIU program in public administration.
Employers increasingly want new hires with skills in statistics, data analysis, and computer programming. The Quantitative Economics programs complements an economics foundation with courses in the above areas to provide graduates with the quantitative skills that they can use both within business and outside of it.
A Bachelor of Science in sport administration combines knowledge of the administrative roles within the sports industry with the fundamentals of physical fitness and human movement. Faculty members provide theoretical and practical proficiency to students eager to begin careers as leaders in the business and management side of sports.
Below you can find the program you are interested in and the degrees, minors, and online options offered for that program. You will see some programs have specializations (for undergraduate programs)/ concentrations (for graduate programs) listed. These are focused areas of study.