Main Content
Bachelor of Science in Business and Administration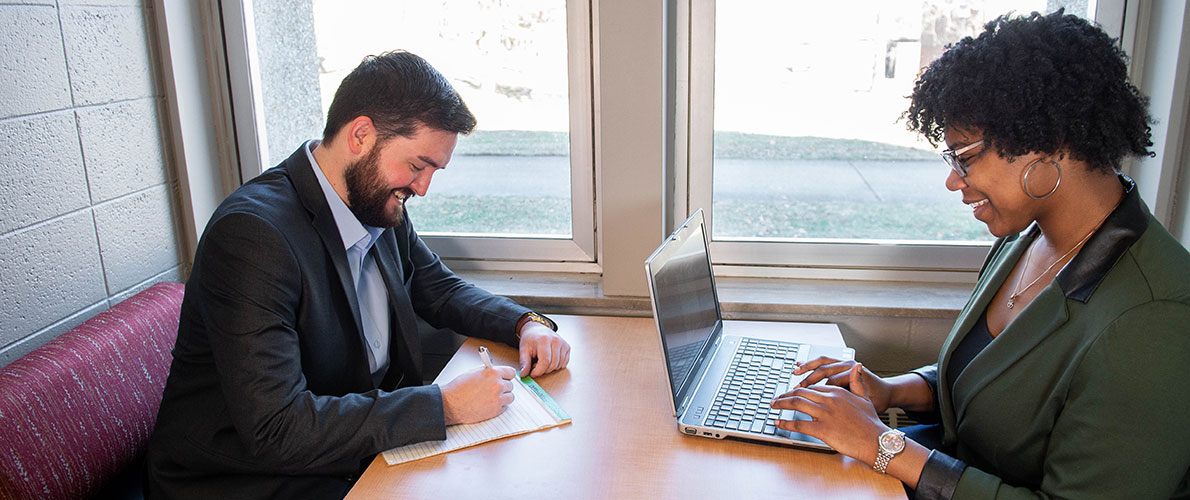 Business and Administration Opens Doors to Many Careers
Earning a Business and Administrative bachelor's degree opens doors to a variety of careers because the program at Southern Illinois University develops professionals with marketable skills.
The online program provides students with the background and knowledge necessary to be successful in today's fast-paced business world by learning communications, project technology, problem solving, customer service, and interpersonal and people skills.
Once you've earned your Business and Administration degree, you will have the flexibility to establish career goals and start down a path to such fields as accounting, finance, management, business, operations, marketing and many more.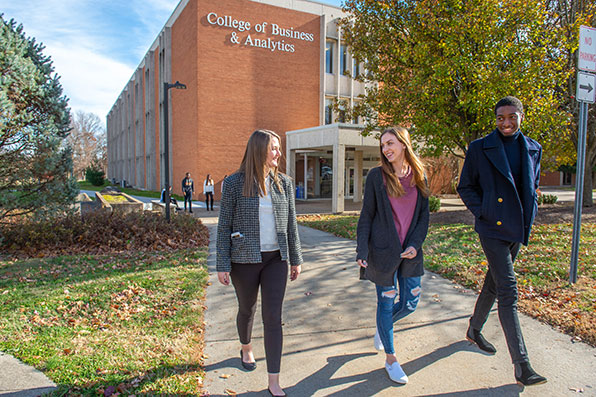 Degree Requirements
The Bachelor of Science in Business and Administration can be earned by fulfilling the requirements for the Bachelor of Science degree.
Total Degree Requirements:

 

120 credit hours
University Core: 39 credit hours
Business Core Prerequisites: 2

0

 credit hours
Major Requirements: 

60

 credit hours
Approved Electives:

 1

 credit hours

Check out the BS Curricular Guide, which helps you outline what courses you would want to take each semester for all four years.
Learn from Anywhere
The online business and administration program is delivered in a modular format, structured to be completed at your convenience by set deadlines. A team of instructors, teaching assistants, and program staff work to prepare and deliver course materials and provide support for you. Instructors prepare the course materials, teaching assistants monitor the daily delivery of the course, and program staff oversee the program development and delivery.
A minor in business and administration allows students to graduate with knowledge of business concepts. The skills gained in general business courses can help students gain a variety of jobs after graduation or start a business. Our minor in Business and Administration consists of a minimum of 15 semester hours.
Because this minor is restricted to majors outside the College of Business and Analytics, with the exception of Economics and Hospitality, Tourism, and Event Management and to ensure that all prerequisites have been met you are required to meet with an advisor prior to selecting this field as a minor.
Capstone Program
The Capstone Option is available to students who have earned an Associate in Applied Science (A.A.S.) or equivalent certification in an approved business area degree and who have a cumulative 2.0/4.0 GPA on all accredited coursework prior to the completion of the A.A.S., as calculated by the transfer institution's grading policies. The Capstone Option reduces the University Core Curriculum requirements from 39 to 30 hours, therefore reducing the time to degree completion.
Student Organizations
Most RSOs available to on-campus students in the College of Business and Analytics are available to BNAD students, e.g., American Marketing Association, Accounting Society, APICS, Business Leadership Council, Financial Management Association, Meeting Professionals International, and others.
The College of Business and Analytics supports its students through every step of their educational pursuit.
The college has many need-based and merit-based scholarships available exclusively to business students.
Contact Information
Kim Little
Director of Undergraduate Online Student Services
Rehn Hall 131A
1025 Lincoln Dr
Carbondale, IL 62901
Phone: 618-453-7956
klittle@business.siu.edu
Michelle Johanson
Online Undergraduate Program Manager
Rehn Hall 025 
1025 Lincoln Dr
Carbondale, IL 62901
Phone: 618-453-7901
oprogmgr@business.siu.edu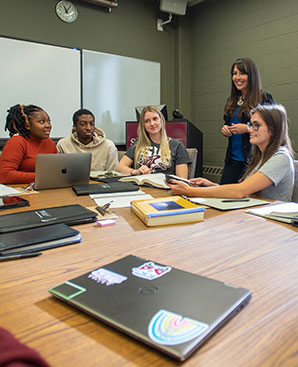 Careers
This is a general business management degree, which allows students to apply for a variety of positions in marketing, finance, and management (hospitality, healthcare, retail, etc.)